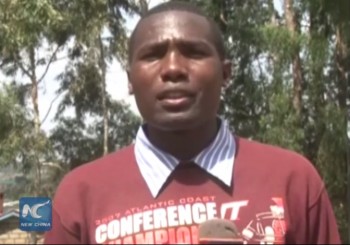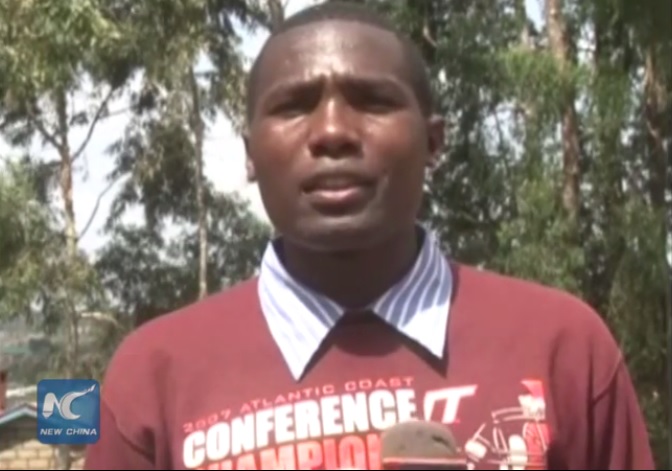 In the past few days, Kenyan television stations have been replete with false reports about a Kenyan basketball player by the name of Joseph Njeru Njuki being recruited to play for the Philadephia 76ers.
Top tier news stations including KTN and NTV ran with this story as did numerous other Kenyan news outlets.

The fact that Kenyan sports journalists would think it was possible for a Kenyan player to go directly from secondary school basketball in Kenya to the NBA shows the lack of basic knowledge that Kenyan sports journalists editors have about the NBA and how difficult it is to get in.
To this day, Njuki's greatest accomplishment is that he was the MVP of the 2013 East Africa school games. This is a tremendous accomplishment but hardly enough to warrant a place in among America's top college basketball programs much less the NBA.
To put things in perspective, the African basketball championships featuring Africa top basketball teams is currently going on in Tunisia. Whomever is voted the MVP of this tournament is still not good enough to play in the NBA. That fact alone should make the whole idea of Njuki going to the NBA laughable.
Journalists who closely cover the Philadelphia 76ers have refuted the story via twitter
#Sixers front-office source said the team doesn't intend to sign Joseph Njuki, reportedly a 6-6 Kenyan. Reports saying they will are FALSE!

— Keith Pompey (@PompeyOnSixers) August 20, 2015
Luckily Njuki himself seems to understand that the odds of reaching the NBA are somewhere between remote and impossible. That does not mean he should give up on basketball. Numerous Kenyan basketball players have succeeded in the USA college basketball scene. Most have earned degrees and proceeded to become successful professional white collar workers. A select few have gone on to pursue professional basketball in Europe. As we write, Tylor Ongwae who led the University of Louisiana Monroe in 2015, has signed his first professional contract in Europe.
Njuki could use his predeccesors as motivation to seek higher but realistic goals. But he should first speak to someone who can come clean and give him (Njuki) a dose of the real situation so that he does not set himself up for dissapointment. Even getting a full scholarship at any college may prove a tall order. Some Kenyans who went stateside on various sports scholarships ended up not getting their promises fulfilled. Some were dropped after one year.  He needs to get the facts as soon as possible. If he is misled, he could become disillusioned with basketball and quit.
Worth noting also is that Njuki never played basketball until form one when coach Robert Njeru who was interviewed in the third video unearthed him as a diamond in the rough and polished him to the point where he was good enough to become East Africa school games MVP. There are many Njuki type players with raw talent all over Kenya waiting to be discovered. The earlier they are introduced to the game of basketball, the more likely they are to fulfill their potential.