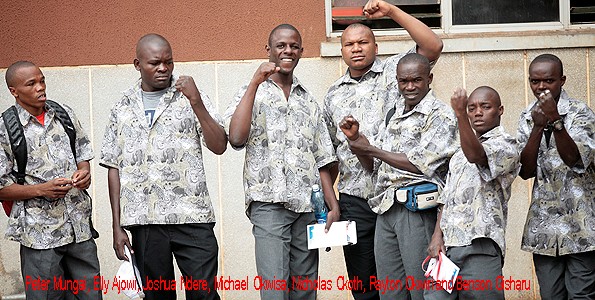 The 2010 Commonwealth games were held in New Delhi India. Kenya continued on a recovery path in the boxing arena. Eight years earlier in 2002, Kenya had left the games without winning a single bout. In 2006 the Kenya boxing team improved to 3 bronzes. And in 2010, Kenya improved further winning 1 silver and 2 bronze medals.
The silver medal came from Benson Njagiru Gicharu. The bronze medals came from Joshua Ndere Nakonjio and Nick Okoth. For Okoth, the bronze medal was awarded belatedly after his quarter-final opponent, Manju Wanjarachchi was banned for doping.
Joshua Makonjio Ndere had also won a bronze medal in the 2006 edition. Tragically, 2010 was the last time he represented Kenya at a major tournament. Ndere, a product of Muthurwa Dallas boxing club and a soldier in the Kenya army, passed away in a road accident on Mombasa road in November 2011.