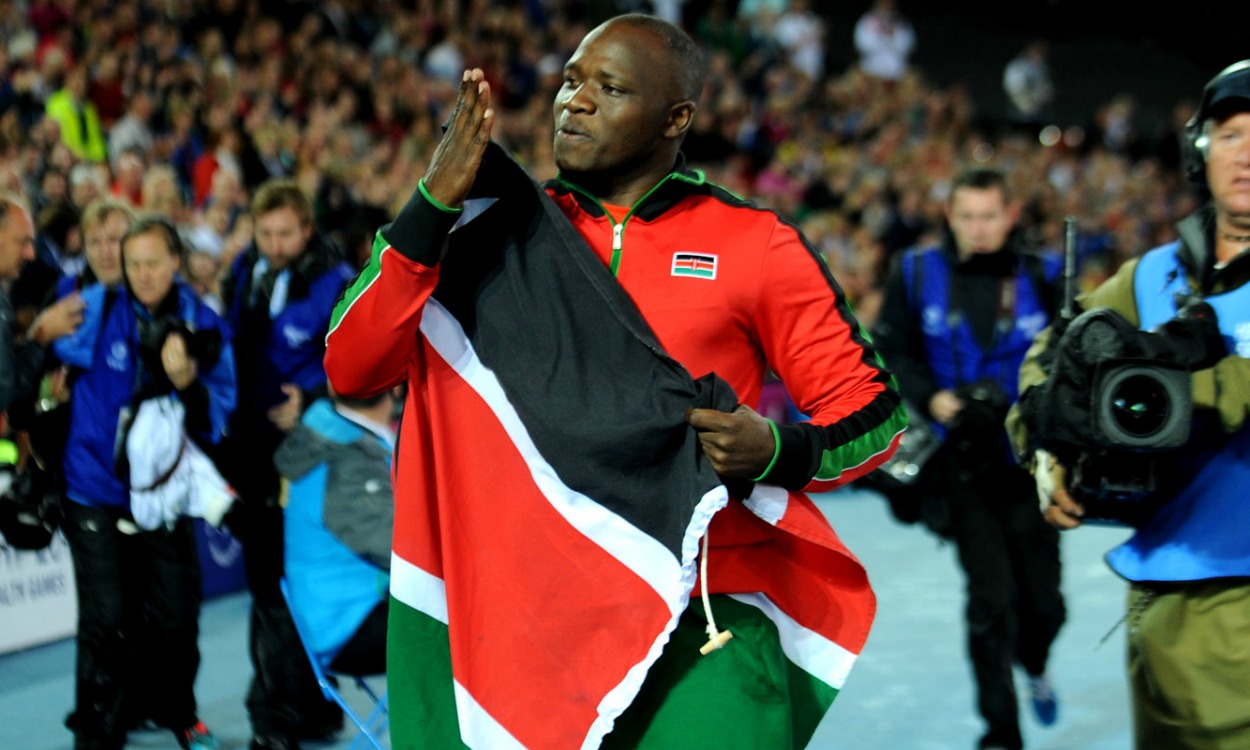 Javelin thrower Julius Yego became the first Kenyan ever to win a gold medal in a non-running event at a global competition. He accomplished this by winning the gold medal in the Javelin at the 2014 commonwealth games with a best throw of 83.87m.The win must have been very satisfying for Yego who came within a whisker of winning a medal at the 2013 world athletics championships.
He has been steadily improving since he emerged on the scene four years ago. The 2010 Commonwealth Games provided his first javelin contest outside of Africa and there he finished seventh. He went on to finish 12th at the London 2012 Olympic Games and a year later finished fourth at the IAAF World Championships in Moscow with a national record of 85.40m.
What makes Yego's accomplishment great is the sheer number of hurdles he had to overcome in order to reach this impressive milestone.
Lack of facilities, coaching and tradition
A javelin thrower in Kenya has no access to the kind of training facilities available in Europe. There are no coaches in Kenya who are qualified to coach world class Javelin throwers. This lack of coaches forced Yego to learn his craft by watching youtube videos, this earning himself the nickname "Youtube-Man".
Beating the Olympic Champion
Winning the gold medal at the Commonwealth games was never going to be easy given the presence of Keshorn Walcott of Trinidad who is the reigning Olympic champion. But Yego faced down the opposition and emerged victorious.
Overcoming Injury
Yego had hurt himself during the warmup and seriously considered quitting the competition.
"It was emotional," he said on claiming victory, "as I picked up a groin injury during the warm-up.
"I slipped on the warm-up track. I thought about pulling out, but I spoke to my coach and I decided I couldn't pull out of this championship."
Not only did Yego defy injury but also horrendous conditions as the competition was held in the pouring rain.
"The conditions were not favourable, but there was no head wind so that was OK," he said.