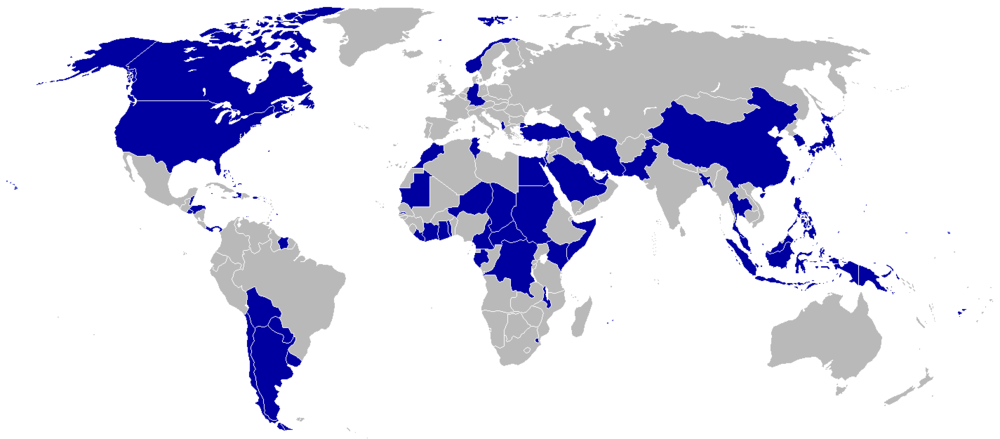 Background
The 1980 Summer Olympics boycott was initiated by the United States to protest the Soviet invasion of Afghanistan. Kenya's participation was ill-advised for a number of reasons:
1. The boycott had no chance of effecting a change in Soviet policy towards Afghanistan.
2. Kenya was supposed to be non-aligned in the cold war.
3. A number of top tier Kenyan athletes missed out on an opportunity to win medals as outlined below.
To secure Kenya's cooperation in the boycott, US president Jimmy Carter sent boxing legend to a number of African countries including Senegal, Nigeria, Tanzania and Kenya to convince them to boycott the games.
Ali was a big hit in Kenya, getting huge cheers wherever he went. He even fought an exhibition against Kenya national team member Mohamed Abdalla Kent who at the time boxed for Kenya Breweries boxing club. Only Kenya listened to Ali's overtures. However 65 other countries also boycotted the games.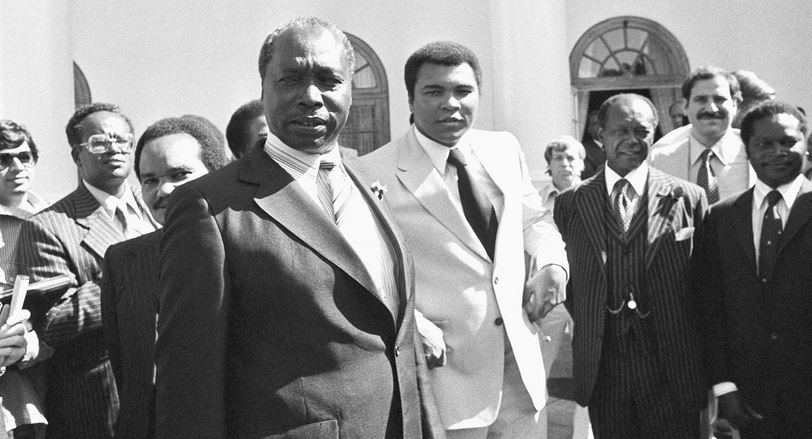 Kenyan athletes who would have won medals at the 1980 Olympics
James Maina Boi was Kenya's pre-eminent middle distance runner. He was short even by athletics standards but had an incredible finishing kick. He was in his prime in 1980, having won gold medals in the 800m at the 1978 All Africa games, 1979 African championships and 1979 Athletics world cup.
Kiprotich Rono was also in sensational form in 1980. He won the gold medal at the 1979 African championships and also at the 1979 Athletics world cup in the 3000m steeplechase.
Mike Boit was still going strong after representing for almost a decade. Recently, he had won a gold medal in the  1977 Athletics world cup, a gold medal at the 1978 Commonwealth games, both in the 800m and a gold medal at the 1979 African championships in the 1500m
If there is any athlete who lost the most due to Kenya's boycott, it is Henry Rono. Considered by many as the greatest Kenyan athlete ever, Rono was in imperious form between 1976 and 1981. In 1978, had set 4 world records. His dominance continued in 1980. He likely would have won two gold medals in 1980. In an autobiography, he stated that his alcoholism was driven by clinical depression caused by missing two Olympics due to boycotts.
Kenya at the 1980 Liberty Bell Classic
The Liberty Bell Classic was a 1980 track and field athletics event organized by The Athletics Congress as part of the 1980 Olympic boycott. It was meant to give athletes who could not participate in the 1980 Olympics due to official boycotts a chance to compete in another top class event. It was held at Franklin Field in Philadelphia on July 16 and 17, 1980. Since The Liberty Bell came the day after the prestigious Bislett Games in Oslo, many eligible athletes declined to compete. Among those who pulled out was Henry Rono.
Kenya won two gold medals. the first one came from 18 year old Billy Konchellah who won the men's 400m. The second gold came courtesy of Kiprotich Rono, who won the 3000m. steeplechase. It was a Kenya 1-2 with Hillary Tuwei taking silver. The Kenya men's 4 X 400m team of James Atuti, Billy Konchellah, James Maina Boi, Daniel Kimaiyo, took silver behind the United States
On the women's side, a number of Kenyans came close to winning medals, each finishing fourth in their respective events: Ruth Waithera (400m), Mary Chemweno (800m) and Rose Thomson (1500m)