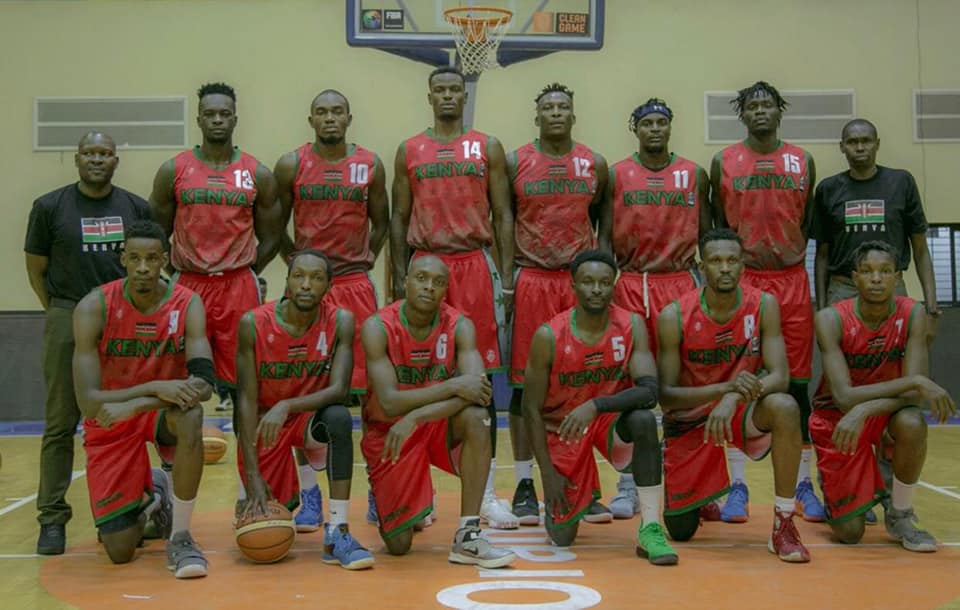 The heroic performance by the Kenya men's national basketball team aka the "Morans", at the 2019 AFROCAN event, has created a lot of excitement in Kenya sports circles.
The AFROCAN is a new tournament played under the auspices of FIBA. It is intended for players based in each African country's domestic league. Each country is allowed to deploy two non-local players. For Kenya this was Tyler Ongwae "Durango" and Tom "Bush" Wamukota, both of whom have experience playing NCAA division one basketball in the USA.
Kenya had qualified for the tournament after a solid performance in the qualifiers in which they beat traditional giants Egypt by a score of 97-79. That in itself was a massive achievement given that Egypt has in recent times, beaten Kenya by as many as 50 points.
The Kenya men's basketball team had not qualified for a continental event since 1993 when they hosted the event and finished fourth. Indeed Kenya men's basketball had been in the doldrums for nearly two decades while the women's program was only slightly better.
So when Kenya qualified and was placed in a group with Nigeria and DR Congo, not much was expected from them. Nigeria and DR Congo after all are traditional continental giants. Kenya surprised everyone by hammering Nigeria 81-69.  That win was enough to earn them a place in the knockout rounds despite losing 82-65 to DR Congo.
In the knockout stage, Kenya scored a cliff-hanger 85-83 win over Ivory Coast. They then went on to record victories over other continental giants Tunisia and Morocco by scores of 82-76 and 96-66 respectively. In the final Kenya lost to bogey side DR Congo 81-62. Despite leading at halftime, Kenya seemed to have run out of steam in the second half.
The march to the final brought a level of excitement in Kenya basketball that has not been since in Kenya. The last time Kenya qualified for a continental event be it the African championships or the All Africa games was in 1989. Since then Kenya basketball fans have been subjected to mediocrity.
The high flying Tyler Ongwae led the entire tournament in scoring at 21.7 points per game. He and Tom Wamukota were voted among the 5 best players in the tournament.