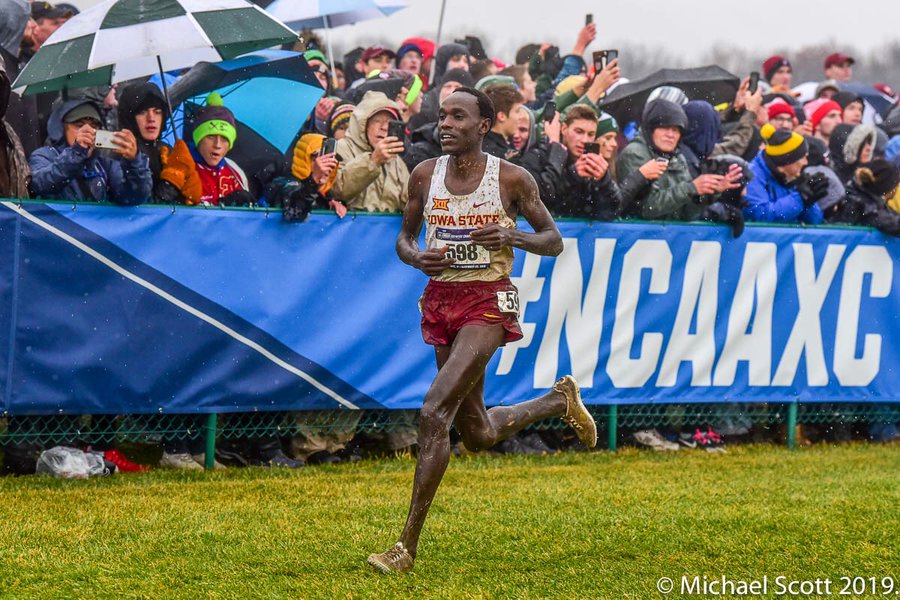 Eldoret native Edwin Kurgat, won the prestigious NCAA Division 1 cross country championships. This is a race that brings together all the best cross country runners from Universities across the United States. It is a prestigious race that always attracts large crowds given that cross country running is very popular in the United States. On a muddy course in Terre Haite, Indiana, amidst bitter cold and rain, Kurgat completed the ten kilometre course in 30:32.7
Kurgat who represents Iowa State Univeristy, had to fend off a strong challenge from Peter Seufer of Virginia Tech. Seufer led for most of the race until Kurgat made his move with one kilometre to go. Kurgat's win also helped his team (Iowa State) to finish fourth overall in the standings. The overall title was won by Bringham Young University. Two other Kenyans finished in the top 10: The University of Alabama duo of Vincent Kiprop and Gilbert Kimutai finished 5th and 9th respectively.
Results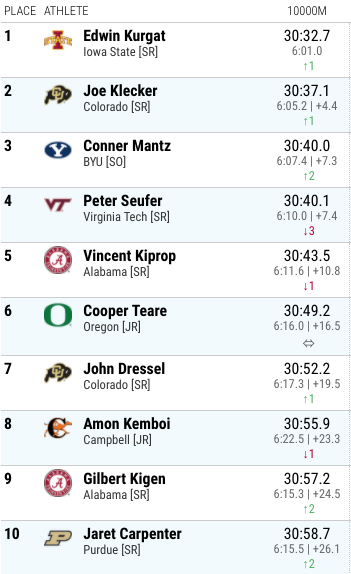 Kurgat finished third in the national championships in 2018, finishing only a second behind the winner. In 2019, he has been dominant on the grass. He won all the major cross country races he entered including the John McNichols Invitational the Nuttycombe Invitational, Big 12 championships, and the Midwest Regional championships. He was thus the firm favourite coming into the race and he lived up to it.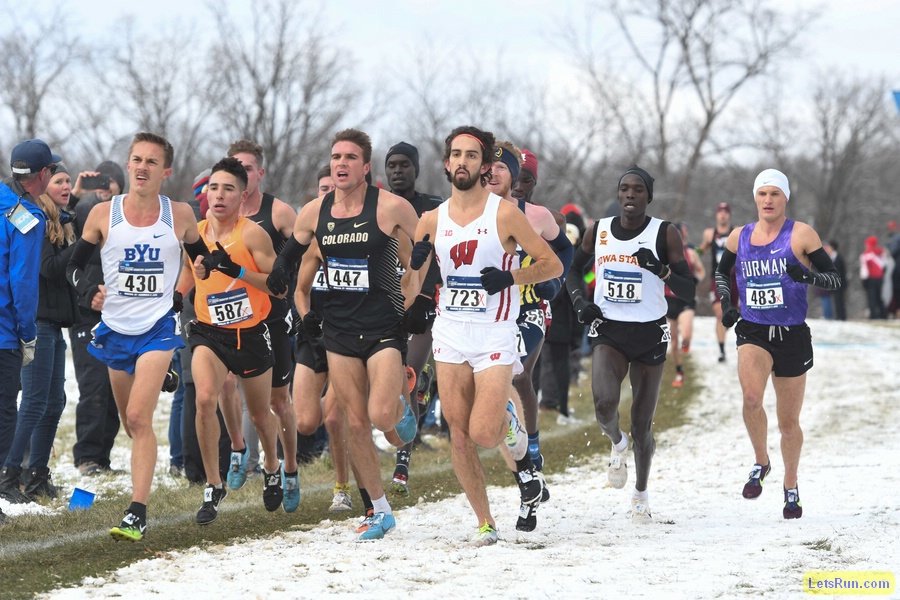 Background
Kurgat who is from Eldoret,  is yet another product of St Patricks Iten, a school that holds legendary status having produced dozens upon dozens of world beaters including David Rudisha, Wilson Kipketer, Peter Rono and others.
When he joined St Patricks, his primary interest was hockey.
"I had some good endurance. If you play the center position, that's number six, you run back and forth. You help the defense, you help the striker. That's where I started doing some endurance stuff, but it wasn't like anything with running." he said to Flotrack.
He started to run seriously after being encouraged by his sister Caroline Kurgat who was an NCAA division 2 champion.
"She just kept telling me, 'Please, it's not anything hard. You just have to run. You don't have to think about anything else,'" says Kurgat.
Tradition
The legendary Henry Rono won this event in 1976, 1977 and 1979), thus starting a strong Kenyan tradition.
Other Kenyans who have won this race in recent times are Robert Cheserek (2014, 2015 and 2016), Kennedy Kithuka (2012), Lawi Lalang (2011), Sam Chelanga (2009, 2010), Boaz Cheboiywo (2001), David Kimani (1999), Martin Keino (1994), Josphat Kapkory (1993).
Ezra Mutai wins Division 2 title
Kenya's cross country dominance extended to division 2 where Ezra Mutai  won.