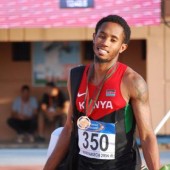 Sensational sprinter Carvin Nkanata ran the world's fastest 200m thus far in 2015. He accomplished this at a track meet in Clermont Florida. With a time of 20.14 , Nkanata also broke his own Kenya 200m record. In 2014, Nkanata had broken the previous Kenya record that was held set by Joseph Gikonyo when he won the 200m at the 1990 Africa athletics championships.
This marks the first time in Kenya's history that a Kenyan sits at the top of the sprinting top lists for any given season. Granted it is still very early in the season. And granted that some may claim he has peaked too early. But it is still a significant accomplishment for a country that many has dismissed as incapapable of producing a world class short sprinter.
This comes as good news for Kenyan fans on several notes. First off, Nkanata had originally been excluded from the Kenya squad. Now he will likely be included. Head coach Sammy Rono said Nkanata, who reached the semi-finals at the 2013 Commonwealth Games in 20.65, should be included in Kenya's team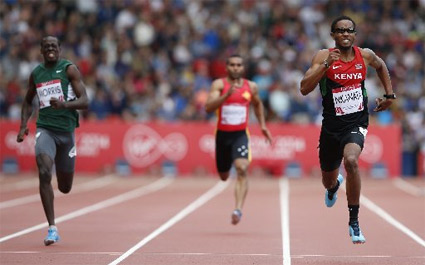 Secondly the careers of most Kenyan sprinters who attend American colleges on scholarships typically end soon after college due to a lack of sufficient running opportunities. Nkanata it appears is determined to keep going even after his college career is finished.
Last season was Nkanata's first time representing Kenya. He anchored Kenya's 4 X 200m to a respectable 5th place at the world relays. He reached the semi-finals of the Commonwealth games and won a bronze medal at the African championships. In the process he set a new Kenya record at 20.17. He has now shaved an additional 0.03 seconds of that record. The sky is the limit for him.