When Athletics initially named the squad for the world relay championships, they completely excluded the sprinters. This was despite initially promising to include teams for the 4 X 100m, 4 X 200m and 4 X 400m.
The sprinters felt slighted. "I think it is unfair for AK to leave us out of the team despite all the efforts we have put in the series," said a 400m runner who sought anonymity.
"They should have been clear enough that they are only interested in the 4×800 and 4×1500. This just shows how neglected the sprinters are." he continued.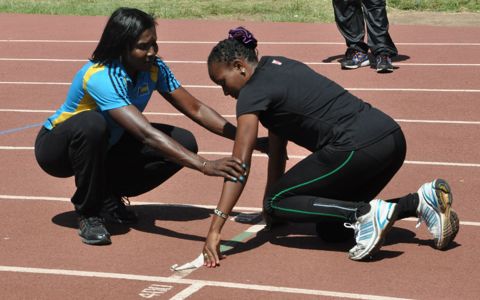 But the AK vice-president David Okeyo who is also in charge of competitions was categorical that athletes in the three disciplines did not hit the qualification mark and thus could not be enlisted in the team to Bahamas.
"They did not clock the qualifying times," said Okeyo. "There is no way we could name them in the team without having met the required times as dictated by the IAAF.
Athletics fans were disappointed. Most egregious was the exclusion of the 4 X 400m team given that this is an event that Kenya has occasionally excelled even to the point of winning Olympic gold and silver medals at the wOlympics and world championships.
After pressure from various quarters, it appears that AK has relented and will now include sprinters in the squad. However if Athletics Kenya is really interested in promoting the sport and attracting crowds, they should strongly consider promoting the sprints for various reasons :
Sprinters are far more popular even in Kenya
At the 2010 commonwealth games, Kenya won 11 gold medals. Upon arriving back in Kenya, the athletes were received to a rapturous reception. However the loudest cheers were for David Mutai who had won a gold medal in the 400m in a dramatic photo finish. Its fair to say that many fans who were at the airport especially wanted to see Mutai. It is very rare for Kenya to win sprint medals and a win by any Kenyan draws fans who would otherwise not follow the sport.
Now flash back to the early 1990s. This was a golden era for local athletics meets: In that era, athletics meets held throughout the country drew large crowds and significant interest. And with large crowds come sponsors. The biggest attractions at these meets were the sprinters. Of particular interest was the rivalry between the brash talking Kennedy Ondiek of Posta and Julius Gikonyo, two 100m titans who would go at each other relentlessly. Neither one would back down. Whenever Gikonyo won one meet, Ondiek would win the next. Fans were exhilarated. It was a major talking point for many Kenyan sports fans even those who did not attend track meets.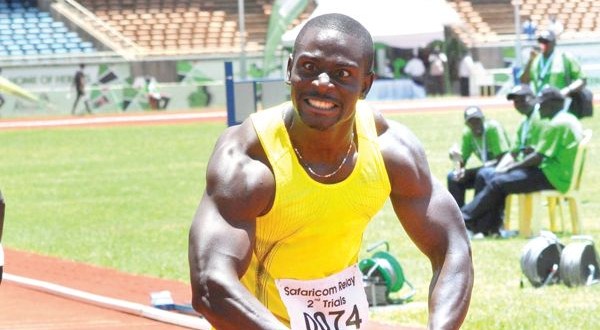 And there were other sprinters who were household names in Kenya such as the Kitur brothers, Rose Tata Muya, Eric Keter, Sammy Kipkemboi, Peter Wekesa, Elkana Nyangau, Joyce Odhiambo, Alice Adala, Ruth Atuti and others.
In those days sprinters were almost as famous as the distance runners. And this was an era where Kenya had distance legends like Billy Konchellah, John Ngugi, Paul Ereng and others.
Because Kenyans knew these athletes, they were highly interested in attending track meets to watch them compete. And when there is public interest, sponsors come. To understand this better, look at how Kenya rugby now draws hundreds of millions of shillings in sponsorship. It is because of the huge crowds that attend events like the Safari sevens.
Kenyans have excelled in sprinting in past years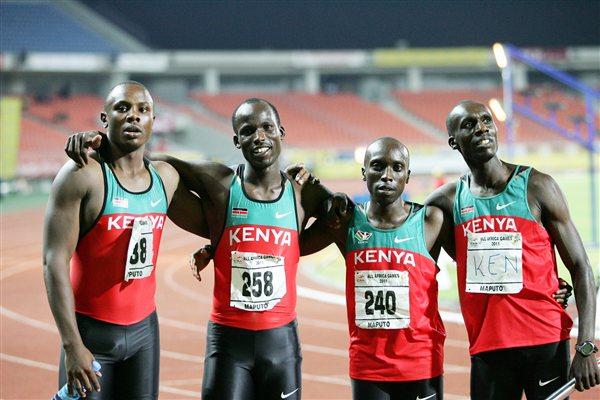 One of the reasons Athletics Kenya mistreats sprinters is because of late, Kenya's sprinters have not measured up. But Kenyan sprinters have done well in the past when given proper support.
It has already been mentioned above that Kenya won a gold medal in the 4 X 400m at the 1972 Olympics, and silver medals at the 1993 world championships. But they also won gold medals at several commonwealth games and African championships.
When Joseph Gikonyo got an opportunity to train in Spain, he improved so much that he went on to set a new Kenya 100m record and in the African championships of 1990, he shocked everyone by winning both the 100m and 200m, leaving the West Africans flabbergasted. Everyone had expected stars like Abdullahi Tetengi, Sunday Bada of Nigeria and Charles Louis Seck of Senegal to win gold.
And during the 1980s, numerous Kenyan sprinters won medals at the African championships: Ruth Atuti, Joyce Odhiambo, Alice Adala, Sammy Kipkemboi Samson Kitur, David Kitur etc all matched the West Africans step for step and on many occasionsm beat them to gold.
What this shows is that Kenyan sprinters can excel at continental level.
Do not just focus on winning
One of the reasons sprint standards have fallen in Kenya is because Athletics Kenya has demoralized sprinters by always ommitting them from key competitions. Their logic is that sprinters will not win medals. This has a chilling effect on sprinters as it causes them to stop working hard.
AK must realize that there is more to participation than just winning. These runners gain experience which may prove useful in future events. It keeps them motivated. And it may enable them to set Kenyan records. Such was the case in 1988 when the Kenya 4 X 100m team reached the semi-finals of the 1988 Olympics. In the process, they set a new Kenya record that lasted over 20 years.
And now that AK has decided to send sprinters to the Bahamas, they should strongly consider USA based Carvin Nkanata who set a new Kenya record in the 200m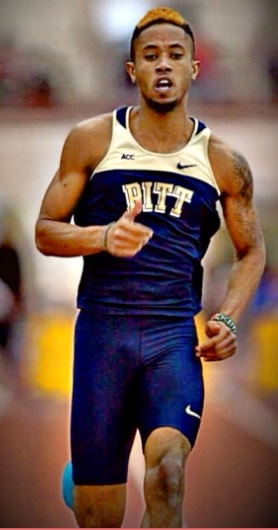 Even if he does not make the Bahamas team, he could be a useful addition to the 4 X 100m relay team or even the 4 X 400m team, just as Texas based Anderson Mureta was when Kenya won gold medals at the All Africa games and a silver medal at the 2010 commonwealth games.