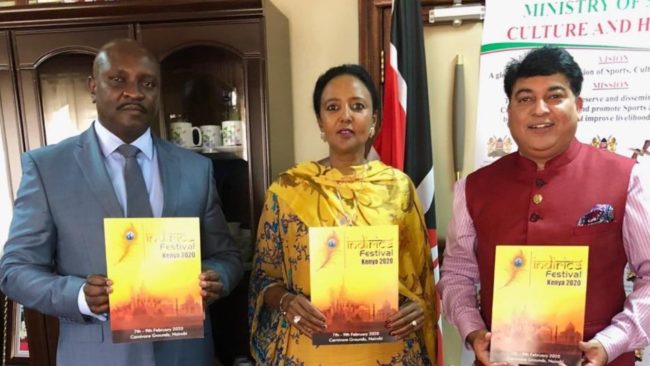 Background
Back in the 1980s, Kenyan athletes used to be thoroughly exploited. In those days, any athlete who wanted to make money running overseas, had to commit to depositing a significant percentage of the money they won to the national association which was then known as Kenya Amateaur Athletics Association (KAAA). And in those days, there was not much money to be won since the sport was still largely amateaur. An athlete would thus work hard for several months training for a race then would have to relinquish half his money to officials, many of whom became wealthy rather quickly.
The net result was that athletes were demoralized. Many stopped training hard and Kenya's performance was below par. This partially explains why Kenya won no medals at the 1983 world championships and only one gold medal at the 1984 Olympics.
Things changed when Mike Boit became the Commissioner of sports and brought an end to that exploitative environment. Kenya's performance improved dramatically with the athletes who were now more motivated, winning four gold medals at the 1988 Olympics.
Today sports officials are still exploiting players
The biggest issue holding Kenya Football back today is the fact that most clubs, most federations and indeed most leagues is that in addition to being run by incompetent people, they are rife with corruption and a complete lack of transparency.
Due to the lack of competent managers, the sports teams and leagues are often unable to attract sponsors and are unable to attract crowds or public interest because the managers of the sport do not know how to market or promote their product.
Indeed most people who show interest in running a club or a Federation go in with one thought in mind: To make money for themselves by siphoning off funds. It is the reason why whenever elections are announced in any sport, there is no shortage of interested candidates. Rather than attracting competent people, sports are structured to attract vultures who don't know how to run the sport but are more interested in lining their pockets.
And there is plenty of money available. Clubs like Gor Mahia get money from various sources including direct corporate sponsorship, gate collections, member subscriptions, player transfer fees and so forth.
Federations like FKF, AK and NOCK get significant funds from the world bodies like FIFA, World Athletics and the IOC respectively. They get funds from sponsors like Nike.  Indeed they also get funding from the ministry of sport. For example when Kenya played in the 2019 Africa Nations cup, the ministry disbursed Ksh 244 million and did not require accountability until there was a rift between the ministry and the Federation upon which sports PS Kirimi Kaberia suddenly demanded that FKF account for the Ksh 244 million.
At football clubs like Gor Mahia, AFC leopards and other clubs, there have been several documented examples of officials siphoning off gate proceeds. Players are sometimes sold to other clubs for amounts as high as Ksh 15 million. Yet the clubs always claim to be too broke to pay players. Even when the clubs had sponsorship and TV deals, the clubs were often unable to pay players on time.
In the end it is players and fans who suffer the most. Fans suffer through mediocre performances. Players often go several months without receiving a cent from the club while officials are busy siphoning off funds. Player contracts are not respected as recently described by veteran goalkeeper Wycliffe Kasaya.
"So many players out there are suffering as many clubs do not honour what is in the contracts and even some deny their players to look for greener pastures when an opportunity crops up," Kasaya told goal.com
Gate proceeds are often under-reported. Nobody knows how funds received from player sales are used. Most club's in Kenya are run by elected officials who are largely incompetent and will fight tooth and nail to avoid being accountable.
The ministry should not be funding sports federations or sports teams if the officials are simply lining their pockets while the players are going for months without being payed and in most cases lack medical coverage.
What is the Solution?
The Ministry of sports should set minimum standards that must be adhered to by each club, Federation or League. Failure to adhere to these standards will mean that the entity does not get funds from the ministry. This means that if a team needs to travel abroad for an international assignment, they must have adhered to the minimum standards. Clubs and Federations should be given a year to meet these standards after which they will be denied funds for travel.
Mechanisms should be put in place to assure transparency. A club or entity that is unable to account for their financial proceeds should outsource that task to a reputable independent company that will be responsible for collecting all funds, accounting for every cent. The company will then receive a percentage of all funds as compensation.
For the sake of long suffering fans and for the sake of the players who are being exploited and whose talents are being wasted, we plead with the ministry to bring order to sports in Kenya so that officials stop lining their pockets with funds that are supposed to benefit players. At a minimum, the sports ministry should invite football players who are currently playing in the Kenya Premier League to understand the exploitation many of them are subjected to.