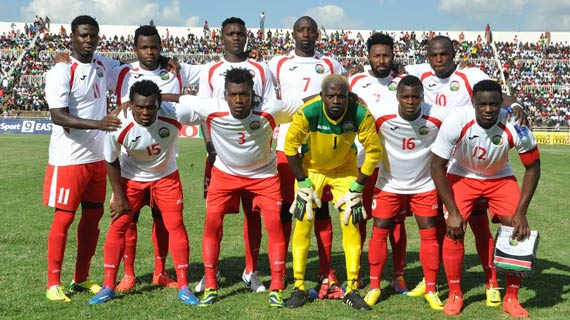 The State House on Thursday announced President Uhuru Kenyatta has sponsored the national team to travel to Brazil to watch the World Cup. The President's personal sponsorship is $120,000. The idea is that the players will become motivated by a trip to Brazil and will learn something
EABL Chips in
Following hot on the heels of the President's announcement, The national team sponsors, East Africa Breweries limited announced that they have added US Dollars 40,000 (Approximately Kshs. 3.5 million) after the president together with his wife Margret Kenyatta cashing in US Dollars 120 000 (Approximately Kshs. 10.5 million).
 Under 17 team disbanded
The announcement came hot on the heels of the decision by FKF to withdraw the Kenya Under 17 team which was scheduled to host South Sudan in the first leg of the CAF Under 17 qualifiers. The team was withdrawn due to financial constraints. As a result, South Sudan received a walkover.
This is a classic case of misplaced priorities. No country can succeed without strong youth programs. If the president and sponsors want Kenya to succeed in football, they should invest heavily in youth programs.
The fact that Kenya rarely participates in youth tournaments is bad enough. But the utter and complete dearth of structured youth development is precisely why Kenya keeps failing at football.
Sending the national team to the world cup to watch one or two games is a good gesture but it will do nothing to advance football. And aside from youth football, there are several other initiatives that need funding. For example, the Kenya women's league is basically dead due to lack of funds after the previous sponsors (UNICEF) pulled out.
President Uhuru Kenyatta is to be aplauded for even taking an interest in sports especially considering that his predecessor completely ignored sports. However we hope that in the future he will come up with initiatives that can actually help advance football.