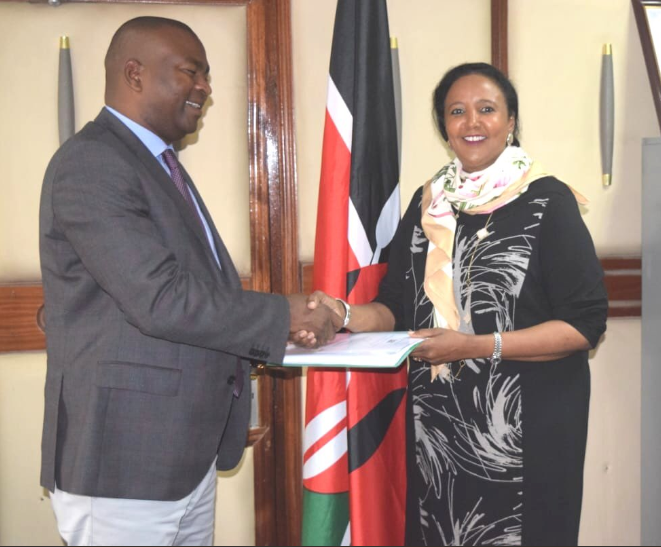 The dust has settled on the appointment of Amina Mohamed as the new minister for Sports in Kenya. That it was an unpopular appointment amongst sports fans cannot be gainsaid. Most sports fans did not understand the appointment given the fact that Ms Mohamed has never shown any interest in sports neither does she have any experience running any sports organization. Still she has an opportunity to prove her doubters wrong if she takes the following steps.
1. Talk to stakeholders at the grassroots
More than likely, CS Amina Mohamed will be obliged to have a discussion with the elected leaders of the various sports federations and clubs. However most of these officials have vested interests that  often are not for the betterment of the sport. Most officials typically vie for these positions in order to serve their own interests.
To get a clear accurate picture of the problems plaguing the various sports and their potential solutions, MS Mohamed will need to engage grassroots people. This includes former players who have unselfishly dedicated their lives to the sports and who know what kind of reforms are needed.
In football, there are people like Dan Shikanda, Sammy Shollei and William Obwaka, highly dedicated and well educated former stars who are still active behind the scenes.
In rugby, the KRFU is largely responsible for the quagmire that the Kenya rugby sevens team finds itself in. If Ms Mohamed wants to understand the problems, she should start by speaking to former officials of the national team like Benjamin Ayimba, Innocent Simiyu and Tank Otieno, all whom have a good understanding of what is missing in Kenya rugby.
Basketball is an excellent example of a sport that is on life support. The Kenya national teams hardly ever participate in qualifiers for events like the Africa cup or the All Africa games. And when they do, the shambolic organization and cash strapped federation makes the players travel inordinate distances by road. It is common for the national teams to travel to Rwanda by road, arrive on the day of a match and end up losing by 50 points to Rwanda. If Ms Mohamed wants to understand the issues plaguing basketball, she should talk to activists like Cynthia Mumbo as well as former players like Dennis Achiego "Dikembe" and Silalei Shani, the latter who was one of the best players in the national team but ended up retiring due to frustrations from the national federations.
2. Partner with the department of education to develop players
Without a solid youth development program, Kenya's performance in team sports like football, basktball, volleyball and rugby will continue to be mediocre. Yet the club's and federations cannot be counted upon to create any youth development schemes. The only way to nurture and develop players is through the school system.
In the same way that academically outstanding students are funneled to schools like Alliance Boys and Alliance girls, the Sports ministry and the education ministry should partner together to identify talented youth in various sports and funnel them to sporting schools. Qualified youth coaches should be deployed at these schools to start nurturing and developing the players as soon as they join form one. There should be at least twenty such schools in the country, concentrated in counties that have an abundance of talent. For example, there is no point trying to develop football talent in Marsabit or West Pokot. Whereas a county like Nairobi should have at least three or four youth development centres.
Further to that, Ms Mohamed must work to introduce sports like basketball, volleyball and rugby into primary schools. One of the reasons the standards of play are low in Kenya is because most players only start to play these sports in secondary school. This is a stark contrast to developed countries where players start playing and getting proper instruction as early as age seven. The earlier a player starts, the better he is going to be.
3. Expand grassroots sporting facilities
Much has been made about the lack of world class sporting facilities in Kenya. But an issue that is even more critical is the lack of playing fields in neighbourhoods. Playing grounds are rapidly being swallowed up by developers. The youth are increasingly be left with no fields to play on. And this does not just apply to football. It also applies to sports like basketball. The best players in sports like football and basketball tend to be those who play on a daily basis, sharpening their skills and instincts. If the youth have no fields to sharpen their skills then the future of sports is doomed.
It is therefore imperative for Ms Mohamed needs to stop the trend of open spaces being swallowed up. She should work with local governments to accomplish this. But also partner with companies like Sportpesa and Safaricom to sponsor and develop playing fields.
Providing youth with open spaces to play is also a good way to keep the youth busy and engaged in positive activities which will keep them away from drugs and criminal activity.
4. Engage with the Global governing bodies to reform our sports
Kenyan sports federations are badly in need of reforms. As mentioned earlier, officials who are elected by delegates are not accountable to the public and often go into these positions with ulterior motives that have nothing to do with developing the sport. But the federations cannot be reformed without the acquiescence of the global governing body be it FIFA, IOC, IAAF or the IRB.
With FIFA it will be difficult because FIFA is deadset on preventing governments from interfering in the running of their organizations. And the FIFA president is dependent on the votes of each federation which is why they protect even the most corrupt. However Ms Mohamed will find that other global bodies like IOC and IAAF are willing to listen to her reform initiatives.
The biggest stumbling block to development of sports in Kenya is poor leadership. Reforms are needed so that our sports federations are run by accountable and competent people who are on performance contracts instead of the current system where federations are led by officials elected by delegates.
A classic example of this is the National Olympic Organization of Kenya (NOCK). As of 2016, this organization was receiving millions of US dollars in sponsorship from Nike and most of the money was going into the pockets of officials and almost none of it was going to much needed activities like  providing training facilities, hiring coaches and preparing athletes for competition.
5. Speed up the refurbishment of stadia
As we speak, Nairobi city stadium has been closed for several years with no re-opening date in sight. Progress at Nyayo stadium is as as slow as molasses. The same applies to other facilities like Kipchoge Keino stadium.
There are no stadia in Kenya capable of hosting a tournament like the Africa nations cup. Most Kenyan stadia were constructed during the colonial days and have seen very little improvement in terms of seating capacity or facilities.
The best path forward is to partner with the private sector and seek sponsorships of stadium. Let the private companies that sponsor the stadium, take over management of the stadium. Left to stadia management, the sponsorship money will end up being embezzled by officials.
Ms Mohamed should also seek sponsorship for smaller fields such as Woodley stadium in Kibera which is badly in need of an upgrade.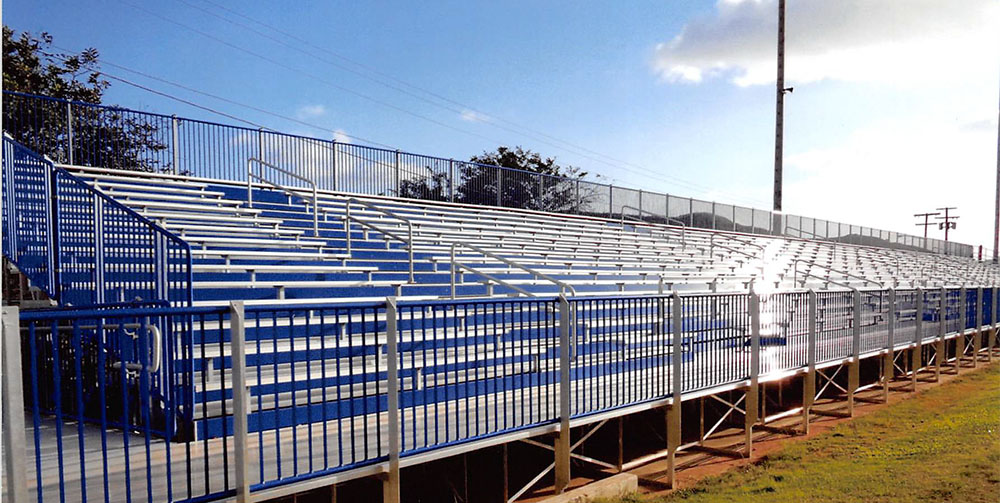 6. Enforce the Sports Act.
The sports act came into effect in 2013, thanks largely to Minister Ababu Namwamba who was sports minister for a very short period yet accomplished a lot more than his predecessors and successors. Since it came into effect, its impact has not been felt.
One of the institutions that was created as a result of the Sports act is the Kenya Academy of Sports which was launched to much fanfair by the then sports minister Hassan Wario. But it has not accomplished much.
Is the academy properly funded?
Do they have a strategic plan?
Are the officials properly trained in Youth development?
We call upon Amina Mohamed to once again consult with reputable former players and those with technical knowhow to chart the best path forward for this institution. Again discussing such issues with elected federation officials is not a useful endeavor because most are incompetent or bent on selfish agendas.
Summary
When Amina Mohamed was appointed sports minister, sports fans in Kenya who have suffered for a long time were horrified. This is because since this cabinet position was created, it has always been given as a token to people to whom favors are owed. Most occupiers of this cabinet position are typically people with little interest in sports and therefore incapable of being visionaries. And Amina Mohamed appeared to most to be the most egregious example of this since he has never even been seen at a sporting event.
Its too late to complain about her appointment so all sports can do now is hope that she will prove all the naysayers wrong. Indeed Amina Mohamed has an opportunity to restore her legacy which was ruined by her tumultuous tenure at the ministry of education. If she can accomplish the items on this list, she will leave an excellent legacy in a ministry where none of her predecessors have covered themselves with glory. If she accomplishes nothing, it will be stain on her own legacy and also more crucially a stain on the legacy of the man who appointed her.