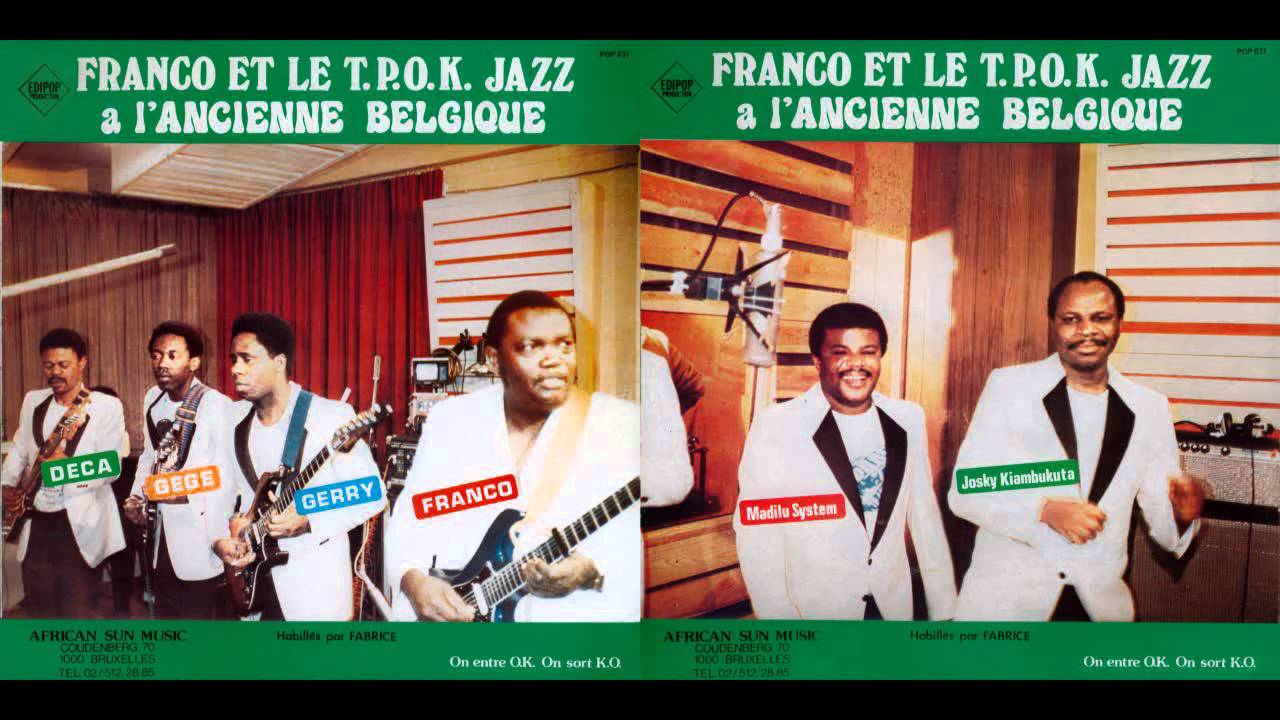 The classic album L'Ancienne Belgique was released in 1985. The song contains a song by solo guitarist Gerry Dialungana(Mukungu) and a song by bassist Decca Mpudi (Ndaya) whose first part is sung in lingala while the second part is sung in Kintandu which is a dialect of Kikongo that Decca speaks.
The other songs in the album were KSK by Josky, a song about a man called Kassongo and finally the hist song Pesa Position by Madilu System
Also in the picture is rythm guitarist Gege Yoka Mangaya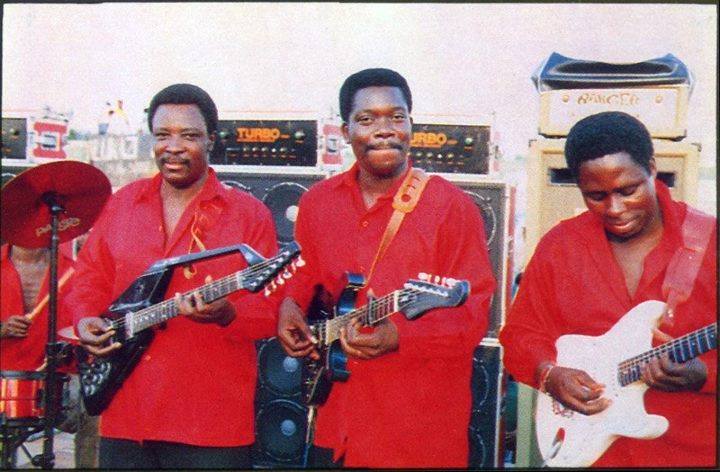 TPOK Jazz often paraded a line-up with multiple solo guitarits playing in tandem. In this picture are guitarist Dizzy Madjeku, Thierry Mantuika Kobi and Gerry Dialungana, all capable of playing solo or mi-solo guitar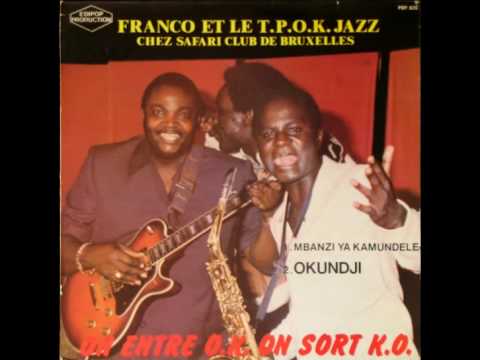 Franco is pictured here with Matalanza Sax who was the band's most prominent saxophonist of the 1980s. he is considered by many as one of the best saxophone players of Zaire-Congo along with Modero Mekanisi of Afrisa and Empopo Lowai who played for both Afrisa and OK Jazzzzz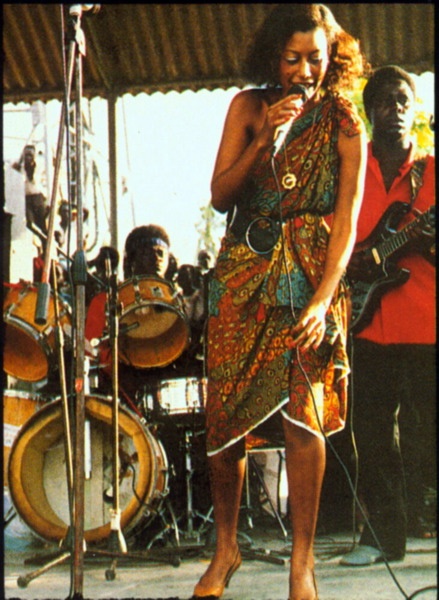 In 1986, Franco recruited singer Jolie Detta to the band. Detta shot to instant fame when she sung on al album featuring hit songs Massou and Layile. Unfortuntately for fans, Jolie did not release any additional songs with TPOK Jazz. She left OK Jazz that same year. Word is that she disagreed with Franco over financial remuneration issues.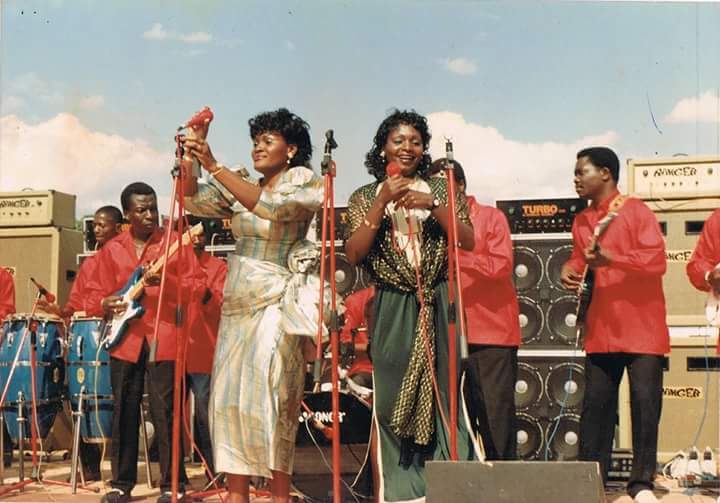 After Jolie Detta left. Franco recruited two women to replace her: Baniel Bambo and Nana Akumu. They would go on to sing in a number of songs like Flora un femme difficile and Jes Vis Avec Le P.D.G.
Akumu is a Kenyan name. Many Kenyan fans actually thought she is Kenyan. However it is a nickname that was gien to her by her fans in the 1970s when she was based in Nairobi and used to play at a local club.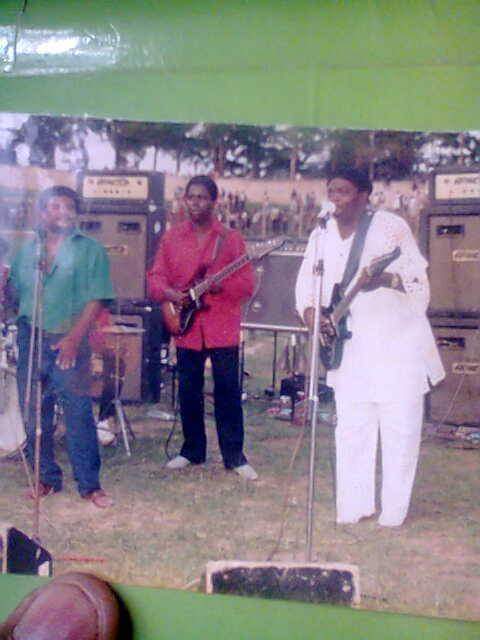 In 1986, TPOK Jazz made an extensive tour of Kenya. This concert was in Eldoret town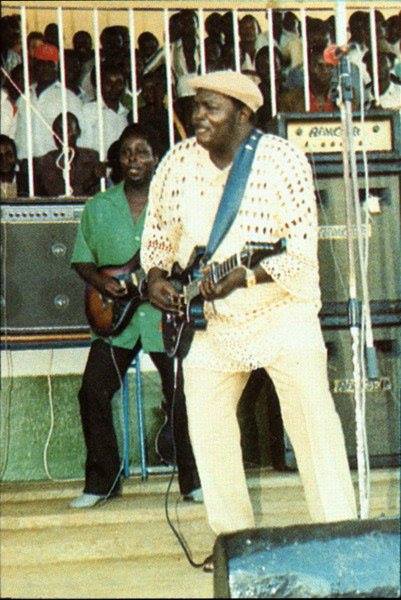 Franco's most memorable stop in 1986 was in Kisumu where he was well received a star crazed crowd. So excited were the fans to hear Franco's guitar that they ripped down the perimeter fence. TPOK Jazzz continued to play as if nothing out of the ordinary was happening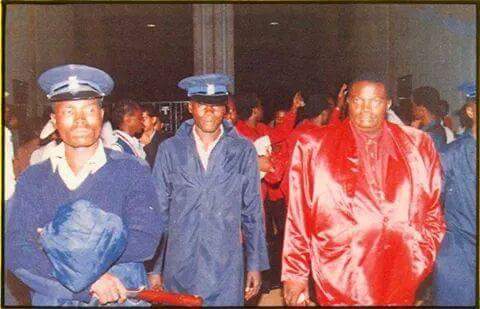 Franco upon arrival in Kenya for the 1987 All Africa games concert

TPOK Jazz were one of the headline perfomers at the 1987 All Africa games concert along with Zaiko Langa Langa, Anna Mwale and Jermain Jackson. In this photois Franco with Dizzy Madjeku, Gerry Dialungana and Thierry Mantuika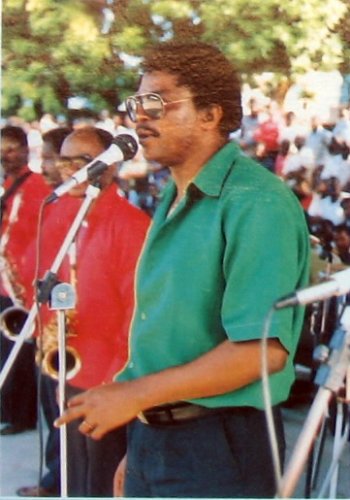 Singer/composer Kiesse Diambu was nicknamed "wanted" because he had been a key stalwart for Orchestre Afrisa before defecting to TPOK Jazz. at Afrisa he had composed hit songs like Lumusu and Zuwa Te which was voted Zaire song of the year in 1983. His departure from Afrisa was a huge loss and many Afrisa fans were unhappy.
When he joined TPOK Jazz, he composed songs like Ma Zamba and Bomba Pema. However he did not scale the heights of success that he had achieved while at Afrisa. Later in the 1990s, he became a gospel singer.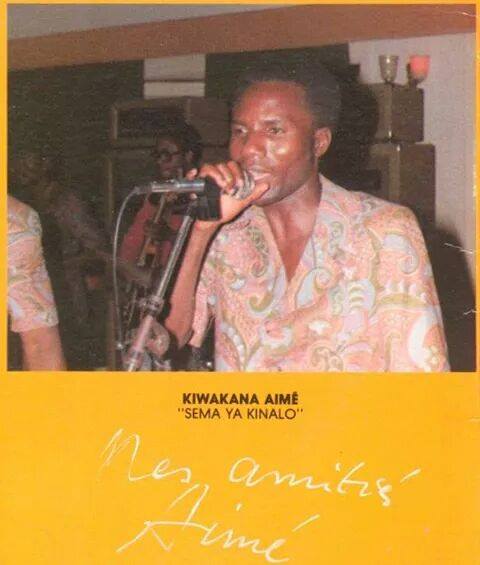 Aime Kiwakana Kiala joined TPOK Jazz in the early 1970s as part of the mass defection from Festival Des Macquisards. He was one of the band's lead vocals. His mesmerizing tenor voice can be heard singing the lead vocals on songs like Okundji, Celio, Lela Ngai na Mosika, Likingo li Mboka plus his own compositions which include Sema ya Kinalo, Eperduement and Loboko Zoba which was a Nzonzing.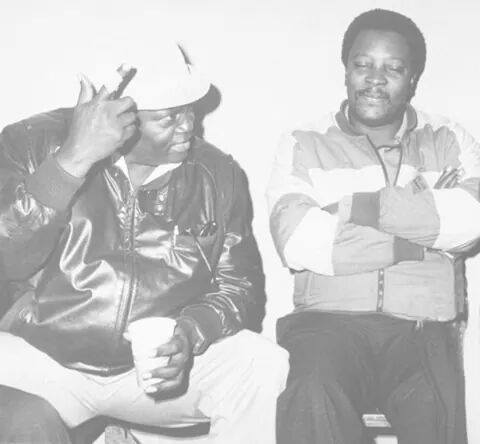 Franco with Dizzy Madjeku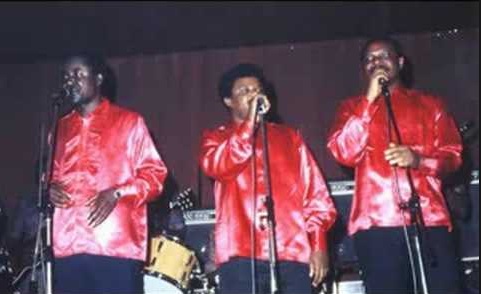 Ntesa Dalienst, Madilu System and Josky Kiambukuta were the most prominent vocalists of TPOK Jazz in the mid to late 1980s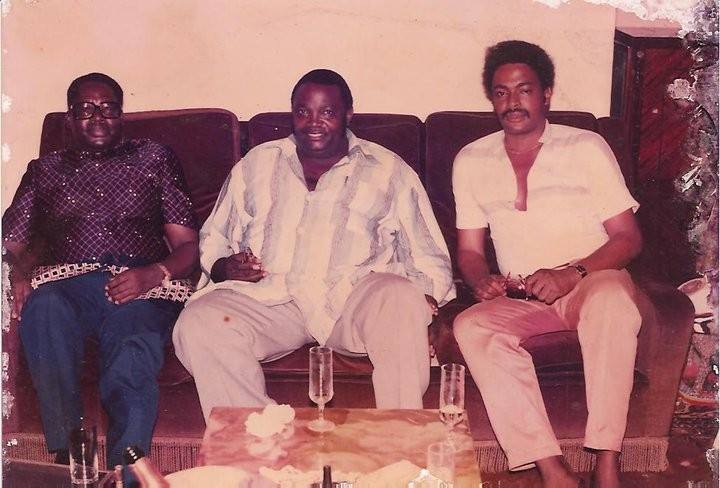 To the right of the picture is vocalist Djo Mpoy whose silken voice features on several songs throughout the 1980s including Celio, Masikini and Boma Ngai naboma yo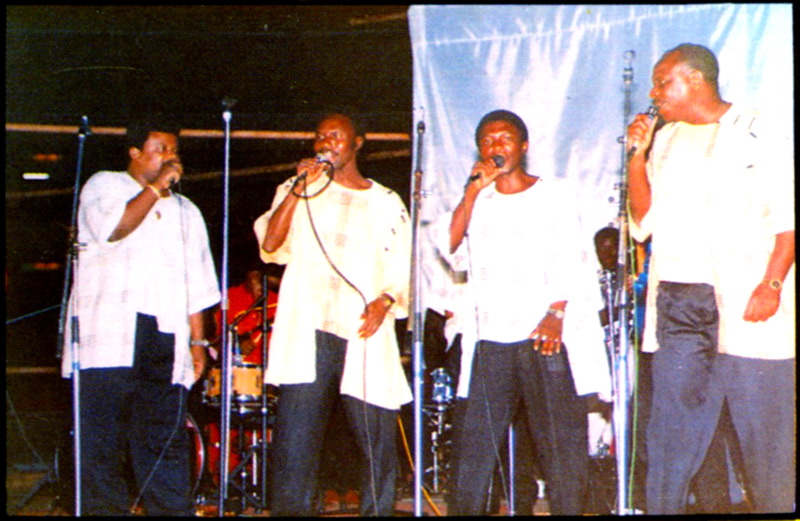 in this pic are Madilu System, Aime Kiwakana, Malage De Lugendo and Josky Kiambukuta