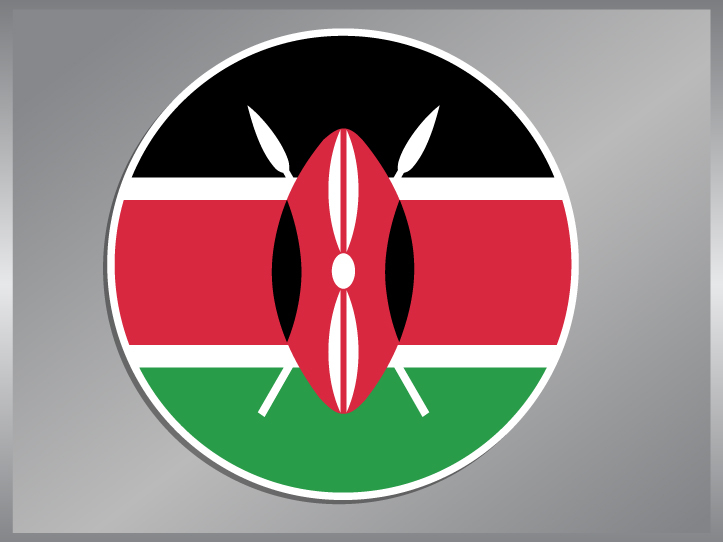 The Kenya women's basketball of 1993 to 1994 deserves special mention for two reasons. Firstly because they qualified for the world championships which is something that rarely happens. Aside from womens volleyball and mens rugby sevens, Kenyan teams never reach the world championships. Thus qualifying for the world championships of 1994 was a monumental achievement for these ladies. They did this by reaching the finals of the Africa womens championships in 1993. Reaching the final of any continental event is also a rarity for Kenyan teams. It is for this reason that they deserve to be mentioned amongst the best ever Kenyan teams.
Africa Championships 1993
Kenya went into the contest as one of the underdogs. To begin with Kenya rarely qualifies for this tournament. Secondly they would have to contend with perennial giants like Senegal, Mozambique, Zaire and Angola.
After a slow start in which they lost by 28 points to hosts Senegal, Kenya soon found their stride winning 3 games on the trot. They beat Cote'd Ivoire 68-45 and beat Mali 68-45 to make it into the semi finals.
In the semi final match , the Zairean team was heavily favored as they had represented Africa at the Olympics in 1992. Kenya went on to pull the biggest upset of the tournament beating the Zaireans 64-53 much to the delight of the Senegalese crowd. In the final however Kenya had no answer for the hosts Senegal or the raucous home crowd. Once again they lost 89-43. However reaching the final was good enough to enable them to reach the world championships.
World Championships 1994
Once Kenya reached the world championships, their relative inexperience and lack of technical expertise showed . Kenya's results were as follows:
Kenya 34 Canada 109
Kenya 44 France 108
Kenya 51 Cuba 122
Kenya 62 Poland 94
Kenya 76 S. Korea 136
Kenya 66 Japan 122
Kenya 80 Chinese Taipei 85
Kenya gave it their best shot. But then like now, they were far behind their European counterparts who have better youth development programs.
Nasila Achieng Onjiko  led Kenya with 13 points per game. Miriam Owiti had 12.8 points per game, Caroline Omamo scored 8.3 points per game. Queen Olumbo had 7.6 points per game and Celestine Imbaya had 6.1 points per game.
It was the best basketball team Kenya has ever assembled, male or female and it was the best performance by any Kenyan basketball team.
After the tournament Caroline Omamo and Nasila Achieng went on earn scholarships to play collegiate basketball in the US. Caroline Omamo went on to become an All American. Miriam Owiti earned a role in the movie "The air up there" playing a character called "Beisa".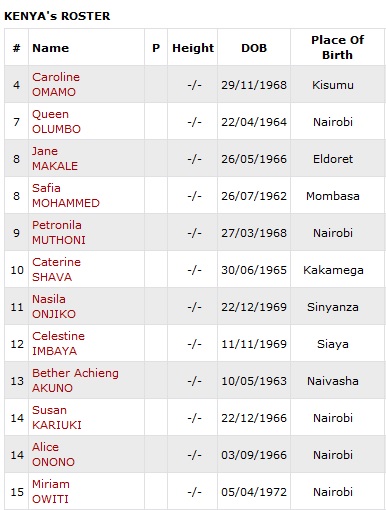 Read Caroline Omamo's story here