2017 was a busy year for the Kenya nation XV rugby team. In 2017, the Kenya XV played 12 full internationals, perhaps more than any other year. Of those 12, Kenya won 5 drew 2 and lost 5.
Kenya Finish Second in 2017 Africa cup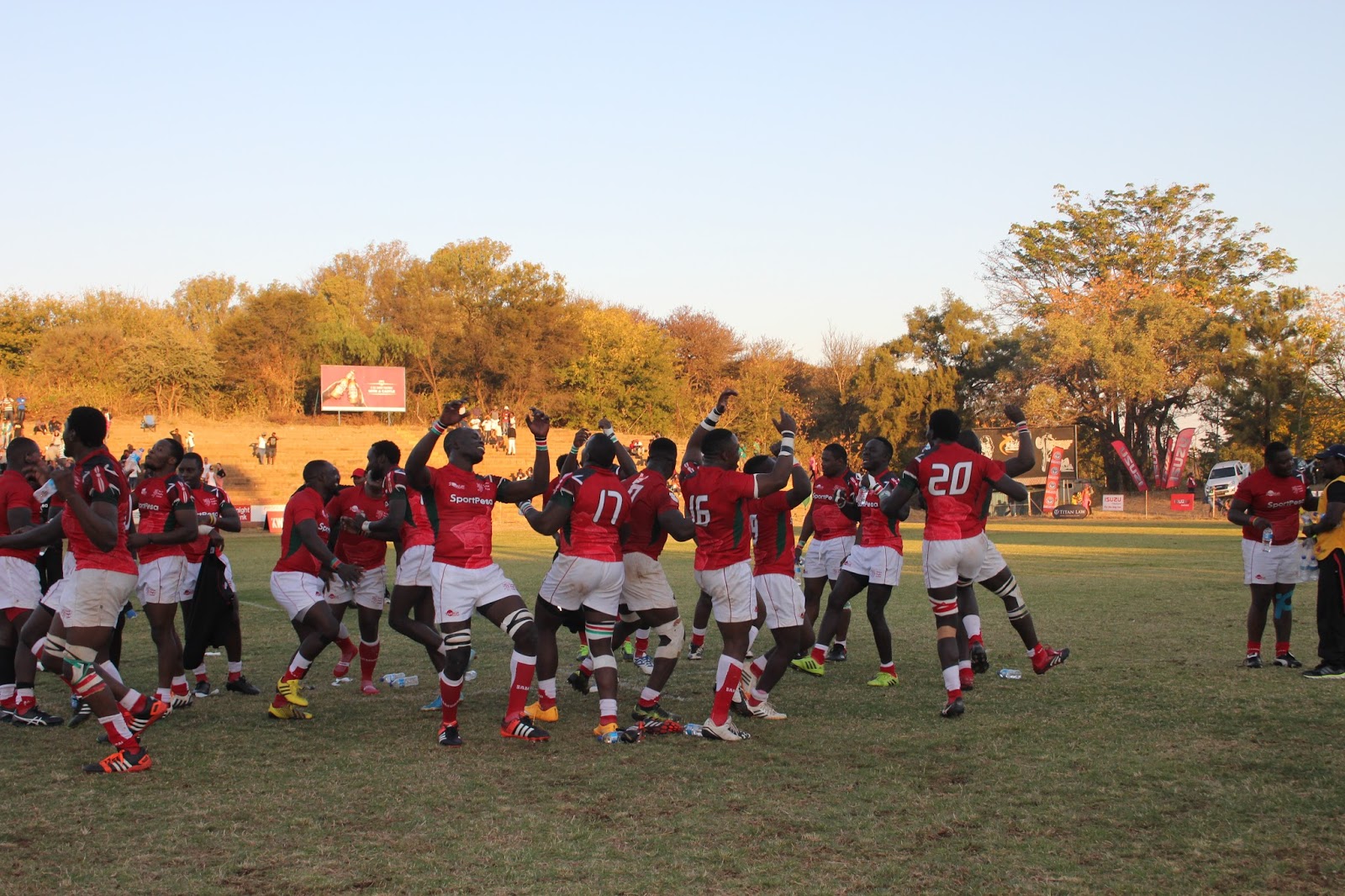 Kenya was impressive in the Africa cup, running up a record 110-10 win over a poor  Tunisia side. It was Kenya's largest ever winning margin. Kenya also recorded an impressive 41-22 win over Zimbabwe in Bulawayo. It marked the second season in a row where Kenya had overwhelmed Zimbabwe having beaten the Sables by almost 40 points in Harare in 2016.
Kenya also barely edged a fast improving Uganda side to win the annual Elgon Cup, winning 23-18 in Kampala and drawing 33-33 in Nairobi. A far cry from the previous year when Kenya had utterly destroyed Uganda. The other Africa cup contender was Senegal whom Kenya beat 45-25 with Kenya's head coach Jerom Paarwater accusing the Senegalese of employing negative tactics.
Kenya's impressive run came to a dramatic end when they ran into the juggernaut that is Namibia who beat them 45-7 in Windhoek, proving once again that Namibia were in a class of their own.
Regal Hotels Cup of Nations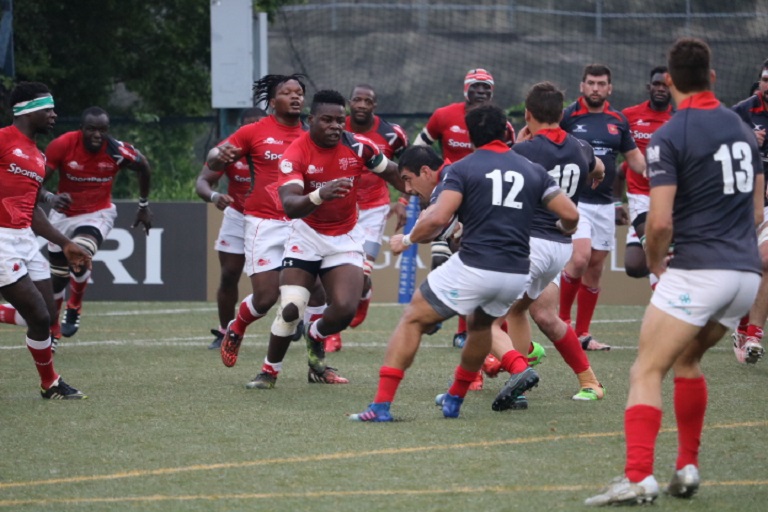 Kenya was selected to play in the 2017 Regal Hotels Cup of Nations in Hong Kong. It was in Keeping with tradition: A slot is typically reserved for Africa's third best team. Kenya was ranked third in 2017 behind South Africa and Namibia.
It was a bridge too far for Kenya as they lost all three matches, going down 3-23 to Chile, 10-30 to Russia and 30-40 to Hong Kong. The gap in class was too high for the Kenyans. This was particularly evident when Kenya played Russia for the first time ever. Among other things, The Russians superior ball handling enabled them to put together multiple passes in each phase, thus enabling them to retain the ball more and cover more ground in each phase.
Following the poor performance, long serving Kenya Simbas head coach Jerom Paarwater was fired. However Kenya's sub par performance wass due to below par player quality. Kenya simply does not have the players needed to match up with a team like Russia or Chile regardless of who the head coach is.
KCB Win 2016-2017 Kenya Cup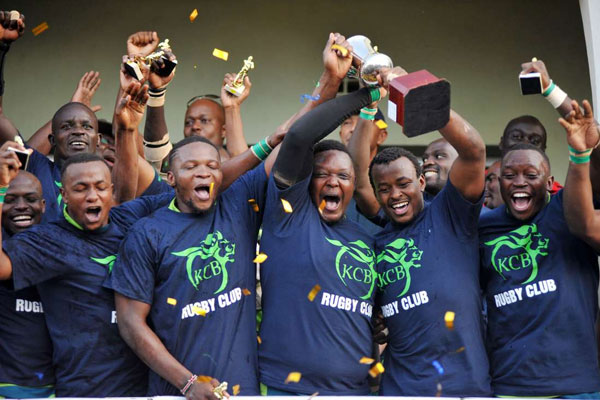 Kenya Commerical Bank RFC won the 2016-2017 Kenya cup, marking the fourth time that the club has won Kenya's premier rugby club tournament. It was a star studded side featuring numerous national team players like the free-scoring Darwin Mukidza, Andrew Amonde, Davis Chenge and winger Jacob Ojee who was returning after a year-long layoff.
Having finished second in the standings behind Homeboyz, KCB reached top form in the playoffs, dispatching Kenya Harlequins 19-12 in the semi-finals before beating defending champions Kabras Sugar 36-8 in the final.