Let me start by saying that neither this column nor this blog is in no way affiliated with Dr. Kidero or any political party. I am writing this column strictly from the perspective of a sports fan in Nairobi.
Dr. Evans Kidero, an ardent sports fan, a supporter of sporting causes and the CEO of Mumias Sugar company has thrown his hat into the political ring. He will contest the governor seat for Nairobi county.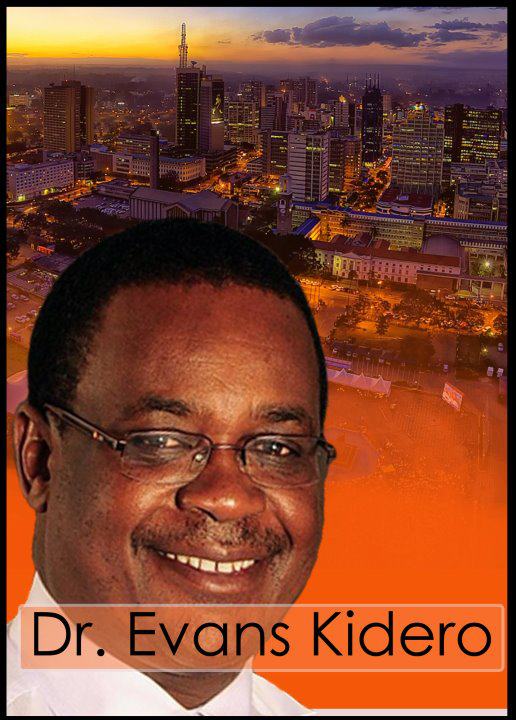 For many years now, we sports fans have decried the fact that sports in Kenya is given a short shrift by the politicians. Most politicians do not even include sports in their manifesto. Those that do typically wax lyrical about how they will build sports in Kenya and give the youth opportunities to cash in on their talents. Inevitably this never happens once they are in positions to effect change. In fact most political aspirants have very little interest in sports unless they can use it to enhance their status.
Kidero is a man who throughout his private sector career has taken every opportunity to use his position to bolster sports. As chairman of Mumias Sugar company, Kidero sponsored the company team which later became one of the best in Kenya and produced some of the best players in the country.
Bolstering community teams in football
For Many years, football fans have urged corporations to sponsor community teams instead of corporate teams given that community teams contribute more towards the development of the game in Kenya and have a much larger fan base which makes them more stable. In 2011, Kidero listened and transferred the sponsorship of Mumias Sugar company to AFC Leopards football club which makes perfect sense. The standards of football have better chance of rising when community clubs are well funded.
When Gor Mahia hired Zdvarko Logarusic, the Croatian coach, Kidero once again stepped in to provide accommodation for the coach. Kidero provided a luxury fully furnished apartment to Logarusic in order to assist the club.
Community teams play the most pivotal role in sports When the community teams are doing well, the standard of the game goes up. They are also critical in keeping the public interested in the sport. A league that is dominated by corporate teams instead of community teams cannot possibly hope to draw crowds. Kidero understands the important role that community teams play in raising the standards of sport in the country, which is why he has thrown his financial support behind both Gor Mahia and AFC Leopards.
Support for the rugby super series
In rugby Mumias Sugar Ltd  is one of the sponsors of one of the Bamburi super series. The Mumias Sugar Buffaloes are sponsored by Mumias Sugar company trhanks in large part to Dr. Kidero. The team that is based in Mumias play a key role in bringing rugby to the grassroots. By bringing rugby to the grassroots, the fan base is expanded to upcountry regions and the player base is also expanded. Both of these aspects contribute immensely to the development of rugby in Kenya.
Mtaa Rugby Initiative
Kidero founded the EK center which among other things sponsored the Mtaa rugby initiative which gives youth from various neighbourhoods in Nairobi and Mombasa an opportunity to compete with each other. Kidero understands that community teams such as those that represent a neighbourhood are a better way to draw fans to the game; Fans are more likely to root for their neighbourhood team than for a corporate team or even a sports club like Impala or Quins.
Mtaa rugby initiative also gives the youth an opportunity to learn the game of rugby in a structured environment. And as we all know, imparting such skills to youngstars at an early age is key to having good players in the future.
Mtaa rugby initiative is also a good way of keeping the youth busy with positive activities and away from crime and drugs. In this way, sports can be an excellent way of reducing crime which has become rampant.
The issues plaguing sports in Nairobi
As the next elections approach, Nairobians who like sport should keep in mind some of the issues that plague sports in Nairobi. These are issues that will most likely be addressed by a governor who is interested in sports and actually understands what it takes to address the issues plaguing sports in the City.
1. Lack of Stadia
There is an acute lack of stadia in Nairobi. For football purposes, there are only 3 decent stadia. As a result, city stadium is oversused and the artifical turf that was donated by FIFA will soon wear off. Top teams like Sofapaka Gor Mahia and AFC have often been forced to borrow training grounds from schools which is ridiculous scenario. Teams are supposed to train behind closed doors to avoid distractions and spies.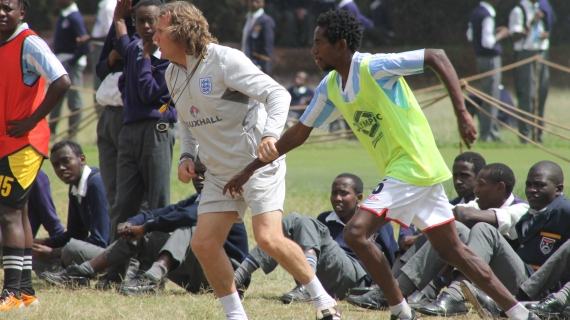 Lower division games are often played on pathetic playing grounds where there is no chance of collecting any gate revenue. This leads to poor standards and lack of safety for the players and match officials.
In rugby , there exist only about about 4 decent stadia, all of which were built by the colonialists before 1963. Subsequent governments have not seen it fit to build any new ones. This despite the fact that the number of rugby players and teams have grown exponentially. A few rugby grounds that were owned by the private sector such as Barclays sports club were sold off.
A city of 3.5 million people where rugby is fast growing should not have only 4 stadia. Vast sections of the city such as Eastlands or Langata have no rugby stadia which means that a youngstar interested in joining a club in these areas has no chance or hope of playing.
And it is just a matter of time before Railways sports club is grabbed and dissappears for good. Yet this is a storied ground that has hosted football, rugby, basketball, netball and volleyball games continuously since the 1950s. For those of us who have played there or watched matches there, this is a travesty.
Nairobi needs a governor who will work to provide more decent stadia for use by the various teams and leagues in the city.
2. Lack of playing grounds and open spaces

During the 1970s it was a requirement that every new housing estate built must also have an open space where the youth could play sport and keep themselves busy and away from crime, drugs and other negative activities. No such policy exists today.
Virtually every open space in Nairobi is being grabbed by well connected individuals. In fact when President Moi donated land to Gor Mahia and AFC Leopards in the late 1980s, the land was soon grabbed. Gor Mahia were offered an alternative parcel of land in Embakassi which now has squatters.
In fact virtually all the open spaces that existed in various estates around Nairobi and were created specifically for the youth to play sports have either been grabbed or are in the process of being grabbed. When yours truly was growing up in the late 80s and early 90s, we would play inter-estate games with youth from other estates. All those fields I played on have now been grabbed by well connected individuals and are built up. Thus he youth growing up in those estates now have nowehere to play.
With crime and drug use soaring in Nairobi, it is imperative that youngstars are given more opportunities to engage in healthy activities that keep them away from these vices. And for the sake of sports in Kenya , the youth should be given more places to play.
Ideally there should be basketball courts, volleyball courts , rugby and football fields all over the city so that the youth can work on sharpening their skills. By creating a culture of sport, the national teams of the future will be better. Countries like the USA are good at basketball in large part because every public housing complex is constructed with basketball courts to keep the youth busy.
These sports grounds can be paid for or sponsored by private sector companies. Kidero with his vast private sector contacts can make this happen. Sponsoring a popular playing ground such as Jericho sports grounds which is a legendary playing ground in Eastlands can give a company like Safaricom very good publicity.
Without a policy of making open spaces available for sports, the few open spaces that are left in the city will soon be grabbed by well connected individuals.
Nairobi needs a governor who will stem the tide of grabbing of land that was meant for sports grounds. A governor who will provide more open spaces and playing grounds for the youth to sharpen their playing skills and thus raise the standards of various sports in Kenya.
3. Lack of an organized sports policy
Sports can not only be a good way to keep the youth busy and away from crime. It can also be an opportunity to provide jobs or extra income. Inter-regional  sports activities such as the Safaricom sakata ball tournament which was disbanded by Sam Nyamweya and the Copa Coca Cola became very popular in short order. The simple reason is that they thrived on the natural rivalry that various neighbourhoods in Nairobi have with each other.
With Dr. Kidero at helm, the city can start such mtaa sports initiatiuves for various sports not limited to football but also basketball, volleyball and rugby. If well run, such ventures have the potential of drawing sponsorships, becoming commercially viable and actually providing jobs to various people including coaches, journalists, players and other people associated with the tournaments.
The larger point is that Nairobi needs a governor who knows how to exploit the commercial opportunities available in sports in order to make sports viable and self sustaining in such a way that it can provide jobs for people all over Nairobi. Dr. Kidero with his combination of business experience and knowledge of sports can do this.
Summary
As Kenyans who like sports go to the polls, Kenyans have an opportunity to put into office a person who will have the wherewithal to address their concerns.  That Dr. Kidero can make a good governor given his private sector experience is beyond debatable. In addition to his managerial credentials, he is the man whom sports fans can count on to address the fact that sports in Nairobi and in Kenya has been neglected completeley by subsequent governments.
If sports fans do not band together and take a stand by supporting someone like this, we will continue to watch helplessly as Kenya national teams continue to be humiliated by other teams. We will continue to watch as  sports grounds disappear due to land grabbing while the few stadia that exist continue to be run down.
To sports fans, this is your opportunity to make your presence felt. This is your opportunity to make the politicians realize that sports is indeed one of the factors you consider when voting. Let us change the tone of political discourse in Kenya : If sports fans come out in full force to support people like Dr. Kidero then other politicians will wake up and keenly start to pay attention to what they can do for the youth and sports fans.
If you are tired of seeing Kenya humiliated in team sports. If you are tired of seeing Kenya fail to fulfill its potential year after year, then supporting Dr. Kidero is a good starting point to start effecting change. Let all Kenyans who like sports put their political affiliation aside and support Dr. Kidero.