Kenya sevens prop Oscar Ouma became an internet sensation during the 2016 Wellington sevens when he flattened Sonny Bill Williams of the New Zealand with a hit that sounded across the world. Ouma who weights approximately 100 kg but can move like a freight train, picked up a pass from team-mate Andrew Amonde and rushed towards the New Zealand defensive line where he found Sonny Bill waiting to deliver a hit. But it was big Oscar who delivered the hit, barrelling past Sonny Bill and flattening him.
What makes it sensational is that Sonny Bill is considered the New Zealand tough guy. In rugby he is known for his jarring hits, shoulder charges and ability to offload on the tackle. He is also a heavyweight boxer. In 2013 he won the WBA International Heavyweight title by beating Francois Botha of South Africa.
The hit was especially popular in Australia where any win over a New Zealander is celebrated by the media.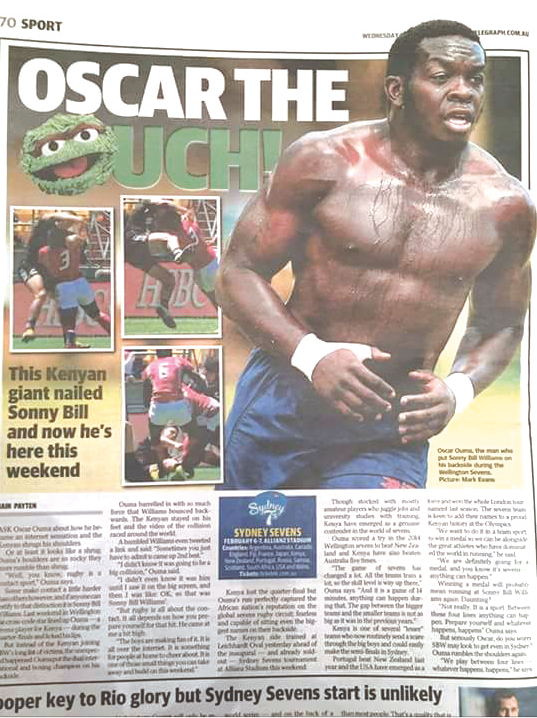 The Video of Oscar Ouma flattening Sonny Bill