Kenyan sports has been neglected by successive governments. The sports federations have grossly underfunded, stadiums are in a dilapidated state and sports officials have been allowed to run federations like their personal fiefdoms. Worse still, land that was meant for public sporting grounds has been grabbed by well connected individuals.
With the new constitution granting governors the power to rectify these issues, sports fans all over Kenya will be looking towards newly elected governors like Dr. Evans Kidero of Nairobi and Wycliffe Oparanya to address sports issues that have been completely neglected.
Poor Stadia and Infrastructure
Virtually all stadia in Kenya were constructed by the colonialists. Since Independence, only two new stadiums have been built in Kenya; Nyayo stadium and Kasarani. Both were built by the Moi goverment. The previous Kenyatta government completely ignored sports and did not improve on what the colonialists built and neither did the Kibaki government.
Nairobi city stadium generates millions of shillings each month by hosting football matches. Yet no improvements are ever made. Nobody can tell where all that money goes. The stadium is badly in need of refurbishment and could use expansion and new terraces. Governor Kidero with his business background could partner with private companies who could finance the construction of new terraces at City stadium much like Safaricom did at the RFUEA grounds.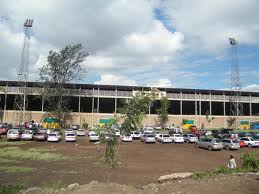 Woodley stadium which was built by the colonialists in the 1950s and was used to host league matches in the 1980s has since fallen into disrepair. If refurbished, it too could start hosting league matches and generate income.
Reclaim land meant for sports
When the city of Nairobi was initially built, the original city planners ensured that every housing estate had playing grounds where the youth could play various sports, be it basketball, volleyball or football. Much of that land has since been grabbed.
Sports fans are counting on the new governors to revert to the policy of allocating land specifically for playing grounds. It is this land that will nurture Kenya's future sports star. Throughout Kenya's history, the best basketball and football players have honed their skills at these playing grounds. Yet these grounds are disappearing at an alarming rate. It partially explains why Kenya is producing fewer talented footballers compared to the 1970s and 1980s.
Boxing especially has been hit hard. In the 1980s and 1970s, there were social halls all over city estates which hosted boxing gyms. These social halls have since been grabbed.Thus budding boxers now have fewer venues to hone their skills. As a result, whereas Kenya used to win multiple medals at the Olympics, and were the African champions and Commonwealth games champions during the 1980s, few Kenyans ever qualify for the Olympics and those who do are bounced in round one.
The famous Muthurwa boxing club (Dallas) where world beating talents like Robert Wangila Napunyi and Ibrahim Bilali were honed is no longer in existence.
Railways sports grounds which hosts football, rugby, netball and basketball is constantly under pressure from greedy land grabbers induced by its prime location which is near the city centre. The new governor of Nairobi should not only stop this but should expand the facility and enhance its infrastructure which has not been improved since Kenya became independent.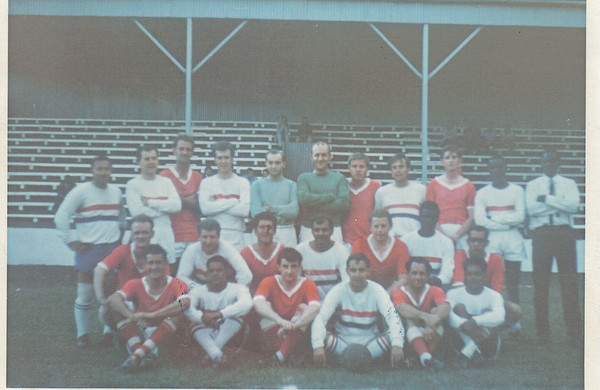 The new group of governors should not only stem this tide of grabbing sports grounds and social halls but should reverse it.
There is an acute need for playing grounds for basketball, football, rugby and volleyball. In rugby for example, there are only 3 grounds in Nairobi and none in most of Kenya's major cities. In Kakamega and Kisumu for example, clubs have to borrow fields belonging to schools.The land on which The Harlequins and Impala clubs reside was given to the RFUEA by the colonial government. There is no reason for example why Mr. Kidero cannot provide land for the construction of playing fields. Community teams like AFC Leopards and Gor Mahia were once given land by the government, only for that land to be grabbed by well connected individuals. Kidero could help the clubs reclaim that land.
Sports as a crime prevention mechanism
One of the daunting tasks each governor will face will be reducing rampant crime. Keeping the youth busy with positive activities including sports and the arts is a good way to keep them away from negative activities such as drugs and crime.
Community sports 
Both Dr Kidero and Mr. Oparanya have been supporters of community tournaments. One of the things that propelled Oparanya's popularity in Butere and its environs were the youth tournaments he organized while he was the area MP. Now that he is the governor of Kakamega, he could organize tournaments that pit towns like Butere, Mumias and Kakamega town against each other in various sports. Such tournaments if well organized will pull huge crowds. And wherever there are huge crowds, sponsors will follow.
The same applies to Nairobi. Mr. Kidero could pick up from where he left off when he was in the private sector by creating an inter-constituency tournaments in football, rugby, volleyball and basketball for both men and women. Nairobians identify strongly with their neighbourhoods which means such a tournament if well organized could pull huge crowds and attendant sponsorship from the private sector.
In fact community tournaments will pull larger crowds than the national leagues which mostly feature corporate teams that have no fans. Community tournaments are thus far more capable of getting sponsorship.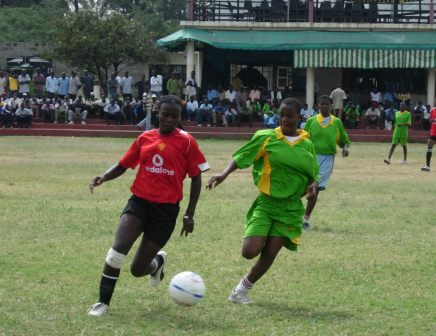 Sports as Job Creation
With Kenya's youth unemployment rates at 60% , governors all over the country will be called upon to come up with creative ways to enable youth to generate income.
The youth can earn money by playing in well organized youth tournaments. In 2011 for example, the prize money available was over sh 3.5 million.
In addition, properly maintained stadiums and social halls that generate income by hosting games can also employ youth as groundskeepers, maintenance crews and others.
More importantly, expanded sports facilities will enable the youth to hone their skills that could enable them to actually earn a living by playing sports overseas.
Summary
The above does not just apply to Messrs Kidero and Oparanya. In fact governors all over Kenya could endear themselves to the youth by providing them with an outlet for their talents, helping them build their sporting careers and enhancing the talent levels available in the country.