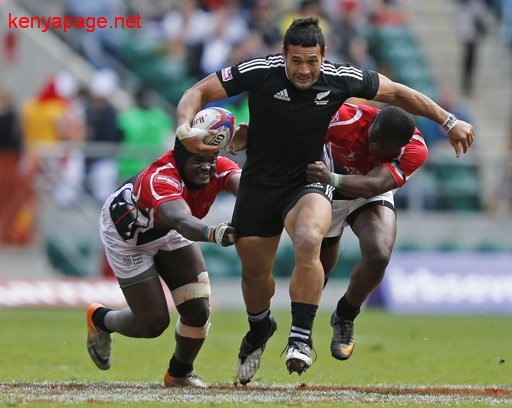 This past week, the KRFU finally pushed the panic button and completely overhauled the technical bench of the Kenya sevens team. To say the performance of the team has been dismal would be an understatement. Kenya ammassed only 40 points despite being one of the core teams in the IRB sevens series. The performance was so bad in some tournaments that it looked like back when Kenyab first dipped its toes into the IRB sevens circuit in 1998. Kenya was often reduced to competing for the shield which in many cases they could not even win.
Coach Mitchell Ocholla, his two assistants Charles Cadovillis and team manager John Mbai were all sent packing. The changes were caused due to the fact that Kenya is in real danger of not only being relegated but also loosing its lucrative sponsorship.
Coach Ocholla indicated that it was not his fault that the team played poorly. He had to motivate players who were disillusioned at not being paid their salaries on time. How KRFU has failed to pay players with the money received from Kenya Airways is mind boggling.
Be that as it may, Kenya has often looked out of its depth. Tactically, Kenya is often inferior. There are indications that Kenya might hire Mike Friday, the former England coach. Injecting fresh ideas from a highly qualified foreign source is the antidote Kenya needs to see some improvement. There is a lot that Kenya players could learn in terms of tactics, preparation, fitness, psychology and other factors that play a key role in a team's performance.
Both Ocholla and previous coach Benjamin Ayimba are good coaches who should still play a role in club rugby.