Shabana FC motego, henry nyandoro, Mike Okoth, richard otambo, Dogo Akbar Khan, Hussein Omar, Seif Puzzo
When Shabana FC were slated to play local giants Gor Mahia FC in the 2013 GolTV Shield, it brought back memories of some epic encounters between both teams from the 1980s. Shabana FC the pride of Kisii town was once one of the best teams in Kenya and certainly one of the most popular.
I turns out that 1987 was the best season ever for both teams. Gor Mahia boasted a galaxy of stars that enabled them to win a continental diadem plus the league and the local cup. Shabana FC finished 3rd in the league and also boasted a strong line-up many of whom played for the national team.
However Shabana's 0-6 loss to Gor Mahia shows how far the club has fallen from its glory days and how much work remains to be done.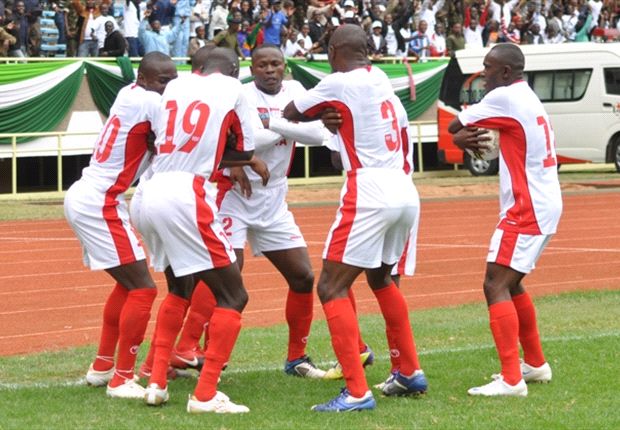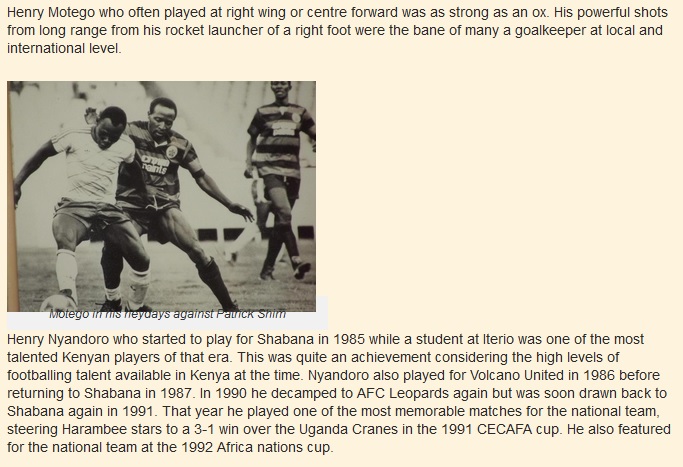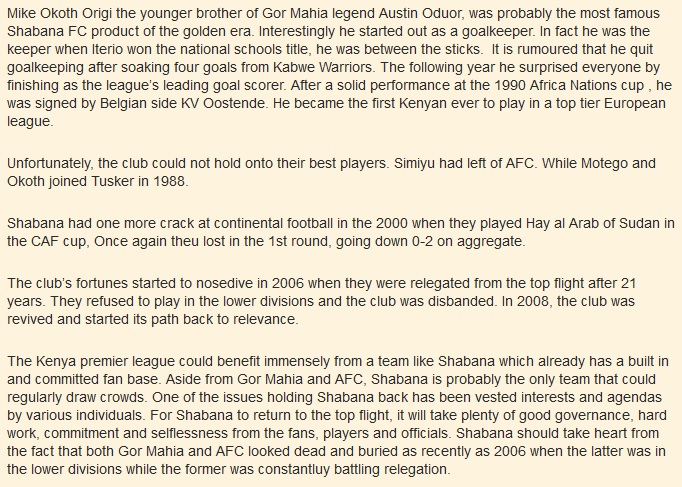 sam chomba , richard mwanza, kabwe warriors, willis owegi, Fwaya Oloo, vincent abuga, salim mabruk, sammy simiyu biseko,