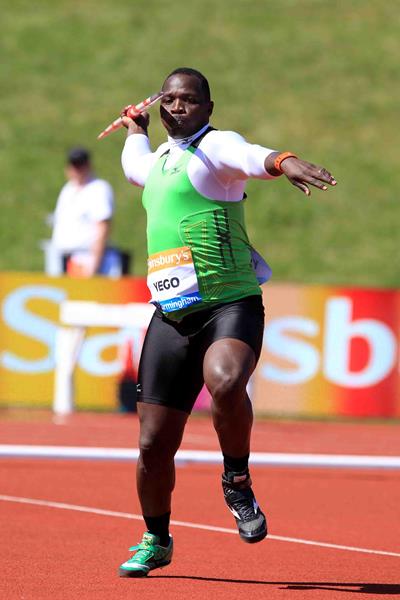 On Saturday June 6 at the Sainsbury's Birmingham Grand Prix, Kenyan javelin thrower Julius Yego heaved his way into the history books. Not only did he win this Diamond league event, but he also set a new African record and a new Diamond League record at 91.39m.
The mark is not just the best mark of the 2015 season, but is also the best mark recorded since 2006 and good enough for the 9th best mark in the history of the Javelin.
Controversy
But it was not without controversy. World champion Vitezslav Vesely of the Czech republic was in the lead when Yego came down the runway. He sent his javelin high into the air and it landed well beyond Vesely's mark but was initially ruled to have fallen outside the sector.
It was up for debate, though, as the sector lines hadn't been extended beyond 87 metres. The throw was measured anyway – 91.39m for the record – but after close examination the judges said it was still outside the sector.
Twenty minutes after the meeting ended, with the stands now completely empty, the officials reversed their decision and awarded Yego the victory with his 91.39m throw.
Memorable season
Yego has been going from strength to strength this season. On May 27 he set a new Kenya record in the process of winning the Ostrava grand prix. It was his first ever Diamond League win. A week later he set a new Kenya record in finishing second at the Golden Gala Diamond League meet in Rome.