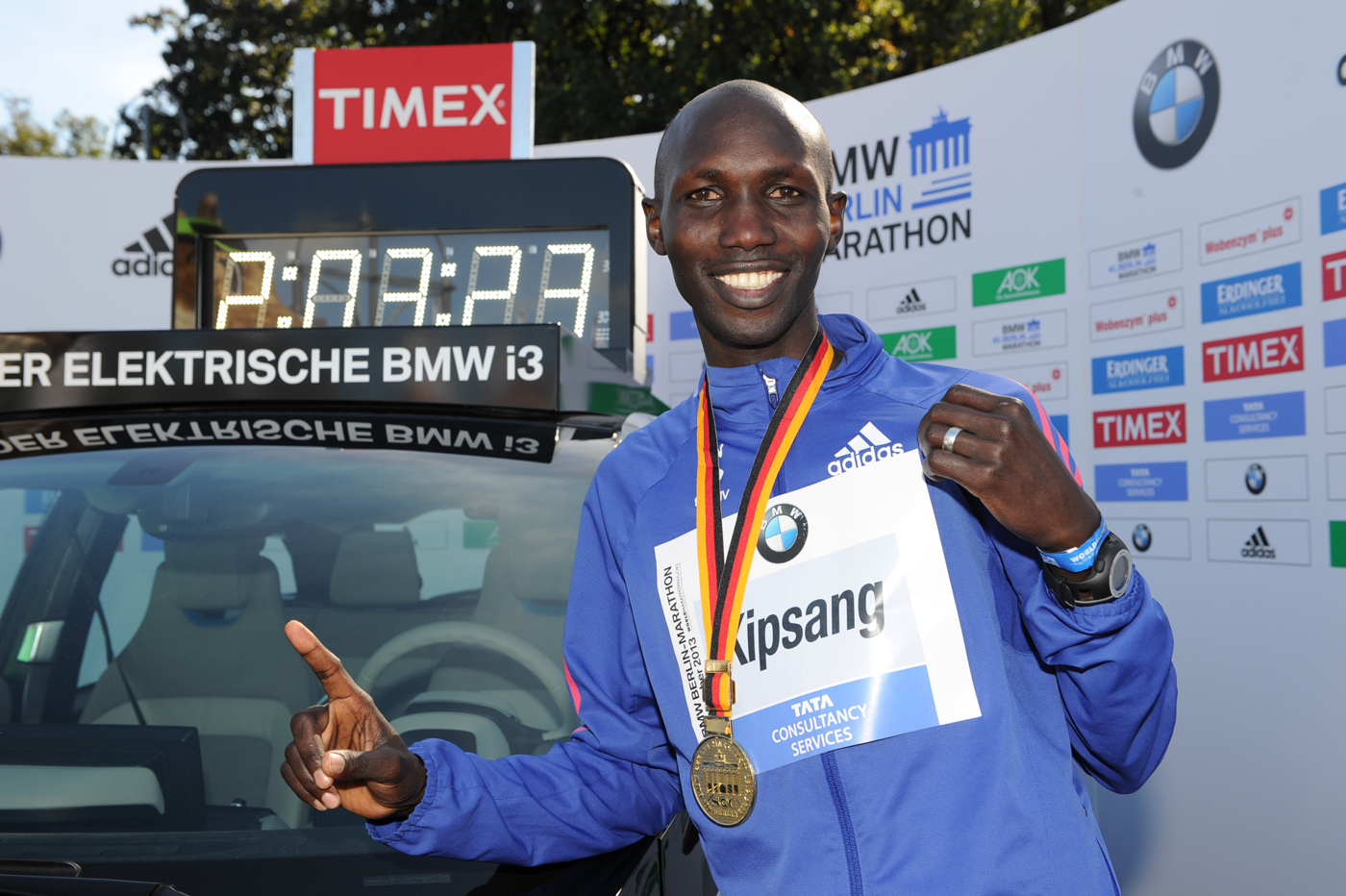 Perhaps we should have seen it coming when a few weeks before the marathon, Wilson Kipsang and compatriot Michael Makau announced that they were going to team up to attack the world record. Makau, who was the world record holder at the time would later drop out citing a knee injury. This left Kipsang to attack the record on his own.
At the 35km mark, three Kenyans, Kipsang, Eliud Kipchoge and Geoffrey Kipsang broke away from the pack but were still 20 seconds behind the pace set by Makau when he broke the world record. It was at this point that Kipsang put the hammer down and started to break away. By the 40km mark, he was 3 seconds ahead of Makau's pace and a record seemed likely.
Kipsang continued to push the pace seemingly effortlessly and finished in 2:03:23 , smashing the previous record by 15 seconds. "I was feeling strong so I decided to push," said Kipsang. "I'm very happy that I've won and at breaking the World record." said Kipsang.
At the finish line, some clown ruined Kipsang's moment by jumping in front of Kipsang and breaking the tape. He would later be charged with tresspassing.
Bright Future for Eliud Kipchoge
Kipchoge finished second in 2:04:05 in only his second marathon. Kipchoge who as an 18 year old, won the world championships 5000m in 2003 when he famously beat Kenenisa Bekele and Hicham el Guerrouj only recently switched from the track to the marathon. He still has the build of a track athlete. Should he shed some pounds and become rail thin like Kipsang, he too could challenge the world record in a few years.