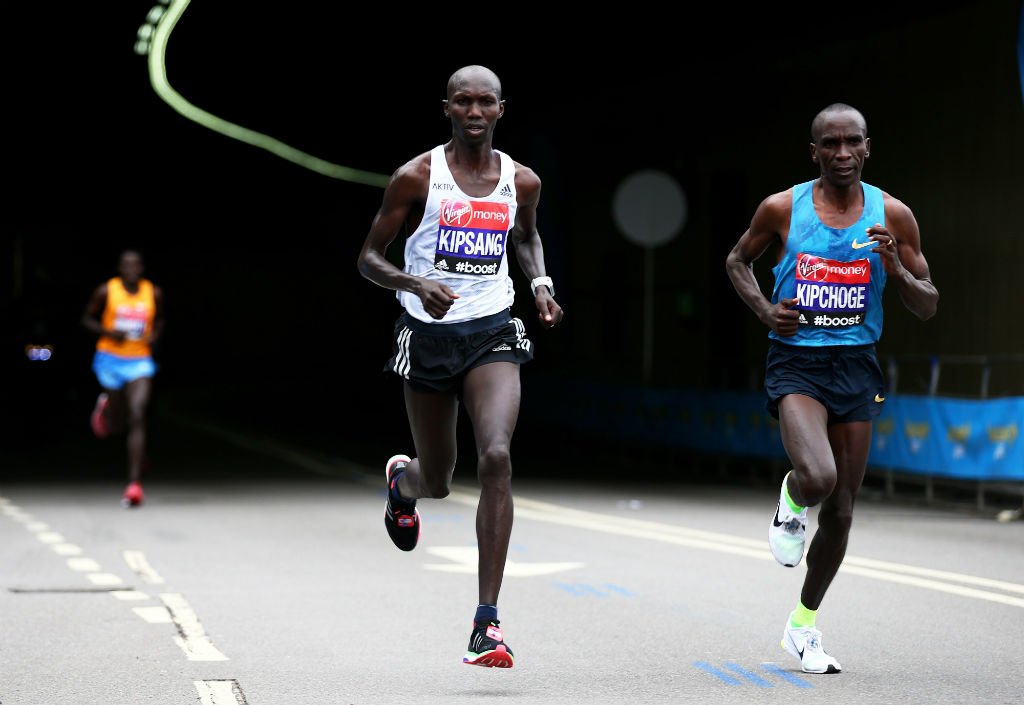 The 2016 London is going to be an epic battle of legends. The field includes current world record holder Dennis Kimetto who finished third least year, the immediate former world record Wilson Kipsang, last year's champion Eliud Kipchoge, plus Ethiopian track legend Kenenisa Bekele who ran a personal best of 2:05:04 at the Paris Marathon in 2013.
Kipchoge who at age 18 won the world championships 5000m, won last years event in 2:04:42 , five seconds ahead of compatriot Wilson Kipsang. Kipchoge is now sixth on the world all-time list for the distance behind Kimetto's historic best of 2:02:57 and Kipsang's former world record of 2:03:23.
Kipchoge fancies his prospects of winning again.
"It was fantastic to win the Virgin Money London Marathon last year against one of the greatest fields ever assembled in marathon running," said Kipchoge.
"This year I will come back to London to compete again with the world's best athletes," he added. "I will work hard to defend my title in London and, together with Wilson, Dennis, Stanley and those from other countries, make it a fast and wonderful race." continued Kipchoge.
He will have to contend with a strong challenge from Kipsang who has won London twice. Also in the race is New York marathon winner Stanley Biwott. He has an impressive personal best of 2:04:55.
The wild card in all this is Bekele who had an impressive debut in Paris two years ago but has been unable to replicate his debut performance. In 2015 he withdrew from the London marathon. He has been training hard since then and is eager to prove himself in the marathon.
Top Contenders
Dennis Kimetto (KEN) 2:02:57
Wilson Kipsang (KEN) 2:03:23
Eliud Kipchoge (KEN) 2:04:00
Endeshaw Negesse (ETH) 2:04:52
Stanley Biwott (KEN) 2:04:55
Kenenisa Bekele (ETH) 2:05:04
Tilahun Regassa (ETH) 2:05:27
Abera Kuma (ETH) 2:05:56
Samuel Tsegay (ERI) 2:07:28
Ghirmay Ghebreslassie (ERI) 2:07:47
Amanuel Mesel (ERI) 2:08:17
Serhiy Lebid (UKR) 2:08:32
Arne Gabius (GER) 2:08:33
Tewelde Estifanos (ERI) 2:09:16
Ghebrezgiabhier Kibrom (ERI) 2:09:36
Vitaliy Shafar (UKR) 2:09:58
Marcin Chabowski (POL) 2:10:07
Scott Overall (GBR) 2:10:55
Chris Thompson (GBR) 2:11:14
Yuki Sato (JPN) 2:12:12