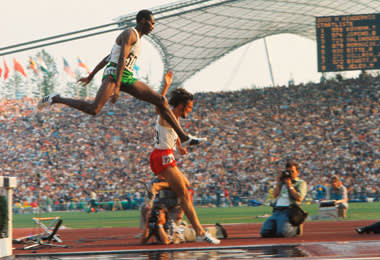 Background
The 1972 Summer Olympics were held in Munich, West Germany, from 26 August to 11 September 1972.
3000m Steeplechase: Keino and Jipcho win gold and silver
Kipchoge Keino proved himself one of the most versatile athletes in history when he won the gold medal in the 3000m steeplechase, an event he had not been known to run before. Interestingly, the silver medalist was Ben Jipcho. Keino and Jipcho had teamed up four years earlier in the 1500 metres with Jipcho acting as pace-setter for Keino's famous win. In this race Kenya fielded a strong team. Defending Olympic champion Amos Biwott was back to try and retain his title. A Kenyan sweep looked possible with two laps two go. At the bell, Keino took the lead. Jipcho challenged him and briefly took the lead at the back straight before Keino accelerated and took the lead permanently. Jipcho had to fight for second place against Tapio Katanen of Finland. It required a last grasp effort for Jipcho to pass Katanen at the finish line.
4 X 400m relay: Gold for Kenya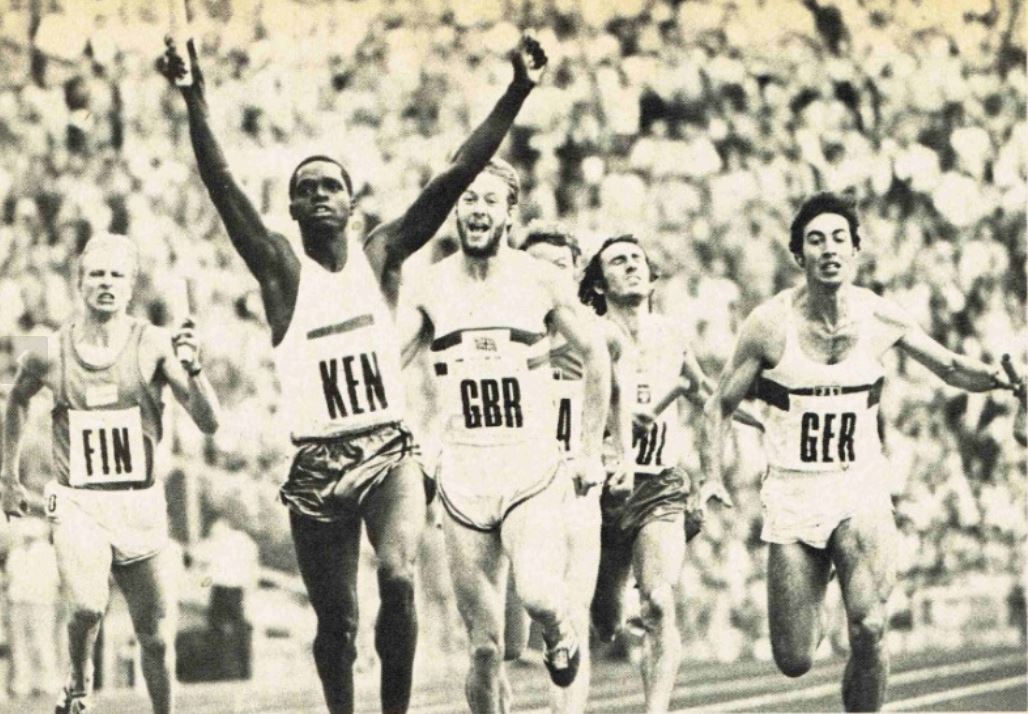 The United States were favoured in this event. However gold and silver medalists Vince Matthews and Wayne Collett were banned for staging a protest while John Smith was injured. Thus there was no clear favourite. Kenya finished second in the heats behind Great Britain. In the final, Kenya was in third place after two legs. But an explosive run at the beginning of the 3rd leg put Kenya in front for good. The Kenyan quartet was Charles Asati, Munyoro Nyamau, Robert Ouko, Julius Sang.
Other Medals
In the men's 1500m. Kipchoge Keino's took the silver medal. He lost to Pekka Vasala of Finland. The Finns did very well in the distance events at these games, winning three gold and a bronze medals. It later emerged that the Finns had pioneered a method called "blood doping" which involves storing pints of blood in a freezer then re-injecting them before a race in order to get extra red blood cells which drastically increases an athletes stamina. Blood doping was legal until the mid 1980s.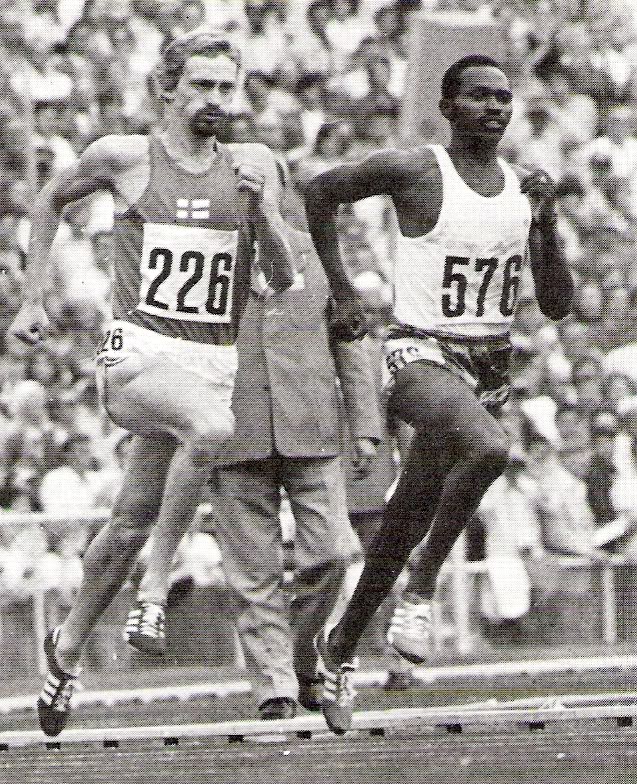 Julius Sang won a rare sprint medal for Kenya by taking bronze in the men's 400m. Charles Asati finished 4th in the same race. Mike Boit won the bronze medal in the men's 800m. Kenya finished the athletics program with 2 gold, 2 silver  and 2 bronze.
Boxing
Philip Waruinge won a silver medal to add to the bronze medal he won in 1968. On his way to the final, Waruinge beat Jabbar Feli of Iran, Salah Mohamed Amin of Egypt, Jouko Lindberg of Finland and Clemente Rojas of Colombia. In the final he lost to Boris Kuznetov of the Soviet Union.
Samuel Mbugua earned a bronze medal. On his way to the semis, Mbugua beat Girmaye Gabre of Ethiopia, Muniswamy Venu of India and Svein Erik Paulsen of Norway, before losing to eventual gold medalist Jan Szczepanski of Poland.
Dick "Tiger" Murunga won a bronze medal. On his way to the semi-finals, he beat Alfons Stawski of Poland, Vartex Parsanian of Iran and Sergio Lozano of Mexico, before losing to János Kajdi of Hungary.