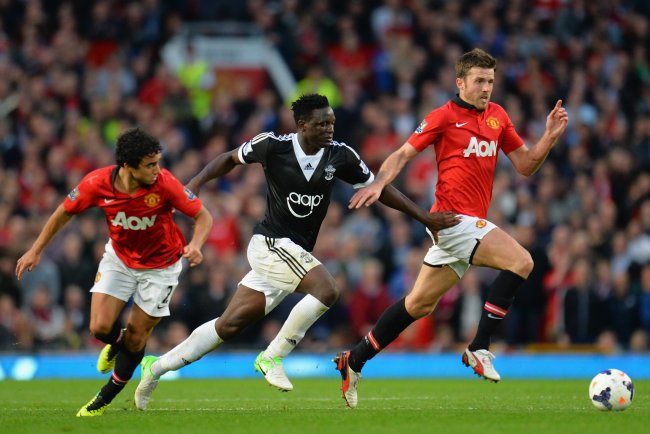 On Saturday October 21, Victor Wanyama's Southampton forced premier league champions Manchester United to a 1-1 draw thanks to a later equalizer.
During the transfer season, Manchester United were rumoured to be interested in signing Wanyama but they instead settled for Belgian Marouane Fellaini.
Man United fans are now wishing they had signed Wanyama who has been in imperious form. Southampton have conceded only three goals in 8 games and a key reason has been Wanyama.
According to the website soccerlens.com, Wanyama patrols the space in front of his back four with regimented vigour, and against United he made timely intercepts, broke up opposition attacks and closed down space.
This is reminiscent of Wanyama's performance against Nigeria both in Calabar and in Nairobi where Wanyama seemingly interecepted every Nigerian pass that threatened the Kenya rearguard. Indeed the ability to anticipate passes is Wanyama's biggest strength.
Soccerlens continues to say that Wanyama was relentless in his work-rate at Old Trafford, harrying opponents and looked relatively composed on the ball, despite coughing up possession on a number of occasions in the second half.
On the contrary, Wanyama's direct opposite number Marouane Fellaini continued his distinctly average start to life in Manchester. The Belgian still looks a yard off the pace; whether this is him adjusting to a new team, fitness issues or tactical problems remains to be seen – but Moyes needs to get to the bottom of it.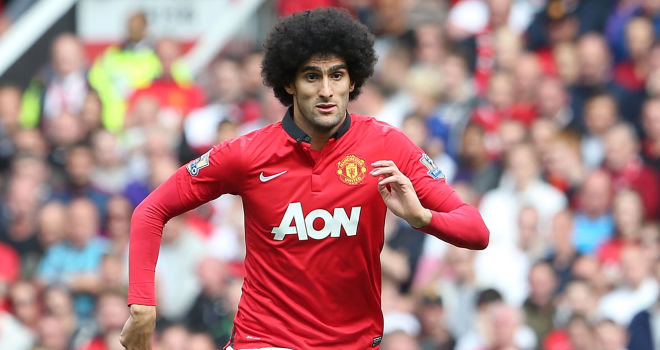 Fellaini, brought to United for his physicality, was beaten much too easily on countless occasions, with Southampton players rounding him at will and even outmuscling him in 50-50 situations.
In possession, Fellaini looked to play simple square balls or pass the ball backwards more often than he tried something enterprising, and seemed to not be able to cope with Southampton's high-tempo, pressing tactics all over the park.
It won't have been lost on the United fans inside Old Trafford on Saturday afternoon that Fellaini was up against another central midfielder who swapped clubs this summer.
One cost £27.5 million. The other £12.5 million.
Unfortunately for Fellaini, it was Victor Wanyama who played like he had cost £15-million more.
And, the groans from the Stretford End every time Fellaini gave the ball away or a black shirt jinked-by him suggested they would have happily swapped the Belgian for Wanyama then and there.
United, and other top English sides, were linked with a move for Wanyama during his impressive spell in Scotland and the club's fans will wish that they had the Kenyan in their boiler room after his showing yesterday.
As it stands, they are left with Fellaini as a partner for Michael Carrick, and the former Everton man looks like he has a lot of work to do to get to a level where he can add to United's quest of retaining their Premier League title.