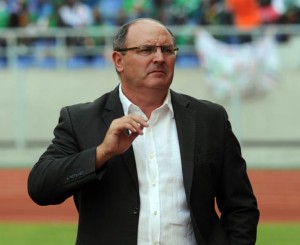 The Kenya U23 team under Bobby Williamson beat the Botswanan counterparts 4-1 in a 2016 Olympics qualifier. The one however was not enough as Kenya had lost the first leg 0-3. This happened thanks to shambolic travel arrangements by the FKF that saw the side arrive at Lobatse where the match was played at 3 am in the morning, only hours before the match. The resulting fatigue saw them concede three second half goals.
However in beating Botswana 4-1, Williamson proved that if given the tools, support and time to prepare a team, he is capable of taking the national team places. Kenya has not recorded such an emphatic win in recent years. In the past few years Kenyans are used to humiliating losses to teams like Lesotho and Burundi.
The 4-1 win is even more impressive when you realize that of the players Kenya fielded against Botswana, none are close to cracking the senior national team with the possible exception of Michael Olunga who scored a hat trick.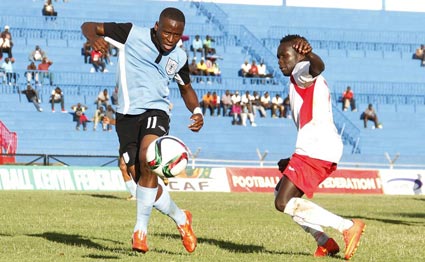 When coach Bobby Williamson was coach of the Uganda national team, he accomplished a lot. Under him, Uganda qualified for the 2011 All Africa games where they put on a creditable performance drawing 0-0 with Cameroun and losing 1-2 to Senegal. En-route to the All Africa games, Uganda under had beaten Kenya 5-1 at Nyayo stadium.
In addition, Williamson twice took Uganda to the brink of qualifying for the Africa nations cup. On one occasion he was only the heroics of Kenya's Arnold Origi that stifled Uganda. Also in 2013 and 2014, Williamson played the key role in enabling Gor Mahia win back to back league titles.
What this shows is that Williamson is a quite capable coach whom if given the right tools can take Kenya places. However the level of organization in Uganda is far higher than in Kenya. As Kenya prepare for the 2017 Africa nations qualifiers, it remains to be seen whether FKF will create an enabling environment for Williamson.