It is well known that legendary Congolese musician Tabu Ley was a prolific singer and composer who released well over 250 albums. But Tabu Ley was equally prolific at fathering children. The total number of children he fathered has been reported variously as 50, 89 and 104. The actual number of children he fathered is not known and even Tabu Ley himself drew a blank when asked. A few weeks after his passing, some of his children posed for a group picture below.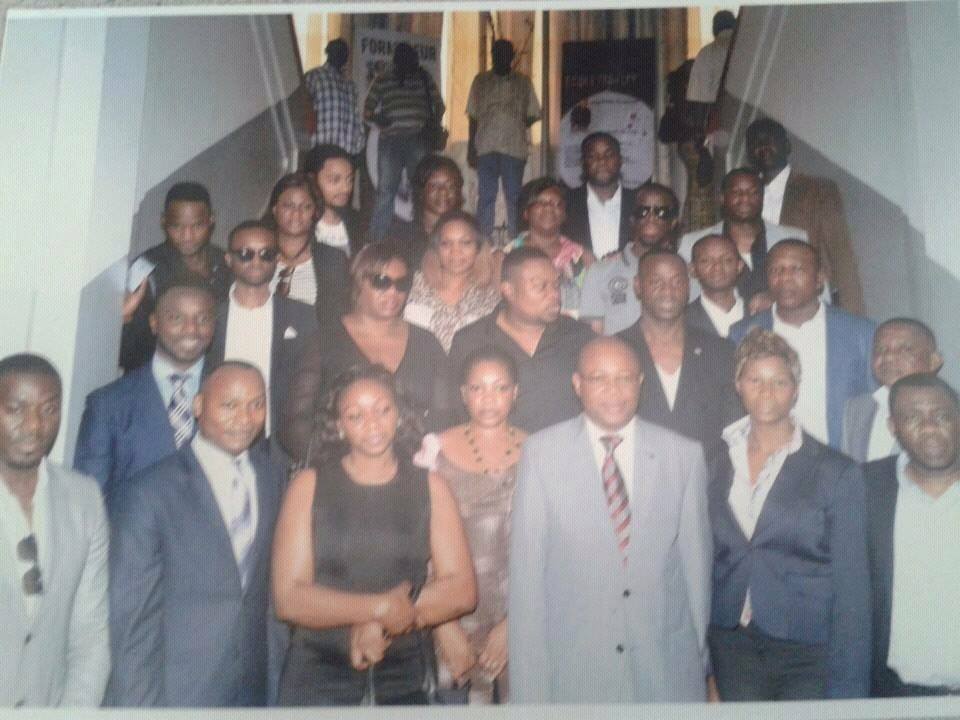 Tabu Ley is said to have taken a keen interest in his children, assuring that they recived his support and got a good education. Two of his daughters, Mireille and Collette, studied at the Utalii College in the '80s. Collette also performed in concert as a dancer. Mireille was the subject of a song that Tabu Ley sung in the 1960s called Mireille Mwana. In the song Tabu Ley expresses his joy at the birth of his daughter. The chorus goes "Mireille mwana Oh, Ngai tata na yo nakosepela yo, which means Mireille my daughter, me your father am very happy about you.
A few of his children did follow in his musical footsteps. The most famous of whom is Melodie whom Tabu Ley fathered with Mbilia Bel. Melodie sung on some tracks in Tabu Ley's last album "Tempelo" from 2006.
The other children who have pursued a musical career are Pegguy Tabu, Abel Tabu, Philemon and Youssoupha Mabiki.
Youssoupha, born in 1979 is a rapper based in Paris. He has a Senegalese mother.
During his last days, when he was being treated at St Lucas hospital his daughter Inna was constantly by his side. In fact, he lived with daughter Inna and her mother Melanie in Creteil on the outskirts of Paris previously.
One of his sons, Marc Tabu is a television journalist in Paris. It was he who broke the news of Tabu Ley's death on his facebook page.