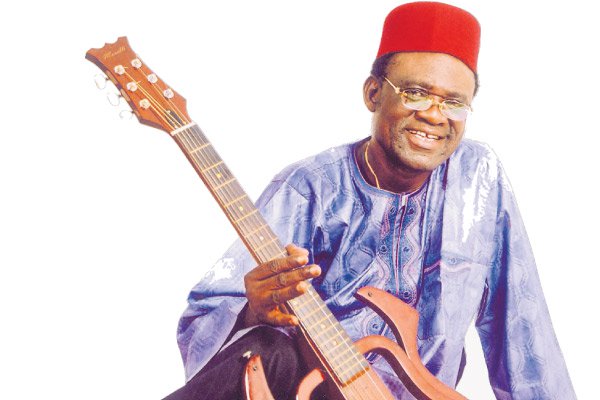 Lutumba Simaro, arguably the greatest songwriter in the history of African music, has passed away today (March-30-2019). Simaro, whose full name is Lutumba Massiya Simaro Ndomanueno, was 81 years old, having been born on March 19 1938. He passed away at 3 am in a Paris hospital where he had been hospitalized for the past two months.
He was nicknamed Le Poete (the poete) because of the melody and depth of his songs, many of which describe the ups and downs of human lives but with a philosophical bent.
In one of his last radio interviews, Simaro seemed content with what he had accomplished in life.
"I accomplished my mission. Let others follow in my footsteps and do not borrow immoral ways. I consider myself a music teacher. What I ask young people is to ban insanities in songs and dance. We must not blindly mimic the cultures of others. We must be able to teach through music, " said Simaro to Radio Okapi.
Simaro is best known for the role he played within TPOK Jazz. There he was the Chef d'Orchestre, composer of several hit songs and an accomplished rythm guitarist. His musical career started in 1958 when he was introduced to Albert Kalonji, a Congolese guitarist adept at "zebola" (a possessed), a rhythm and a dance of the exorcism ceremonies of the Nkundu people of Equateur province in the Congo.
In 1958, he joined Micra Jazz Orchestra. A year later, he joined Gérard Madiata's Congo Jazz with which he recorded "Simarocca" (Esengo label), a title that went unnoticed. He became popular with two hist compositions: "Muana etike" and "Lisolo ya ndaku", two spiritual songs. Soon after that, TPOK Jazz came calling and he joined in 1961.
He remained Franco's trusted liutenant until Franco's death in 1989, upon which Simaro became band leader. Following the dissolution of the band in the early 1990s, Simaro and other OK Jazz alumni formed Bana OK of which Simaro was the leader.