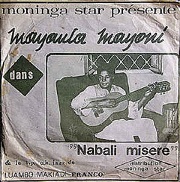 Introduction
The song Nabali Misère translates to "I married misery". It was composed by Mayaula Mayoni. The lead vocal is soulfully delivered by Djo Mpoyi Kaninda. The chorus line features Lukoki Diatho, Lola Checain and Wuta Mayi.
Synopsis.
The song is about a wife who bitterly regrets being abandoned by her husband at the beginning of the marriage. She thinks its is because of a  curse. But upon further reflection, she realizes that it is rumours that are the basis of the misunderstanding between she and her husband.
She regrets that her husband believes all the information without checking. Friends of
husband seem to be at the origin of their conflict. But since she is unable to redress the
Situation, she laments with the hope of seeing her husband come back home.

The song earned Mayaula Mayoni Zairean composer of the year honours in 1979. It was also a huge hit all over East Central Africa. The phrase "Kobala Misere" earned its way into Zairean lexicon. It became an expression which was used to mean marrying a poor husband or marrying a husband who makes you miserable.
Video

Video courtesy of Selino Bwatshia
Translation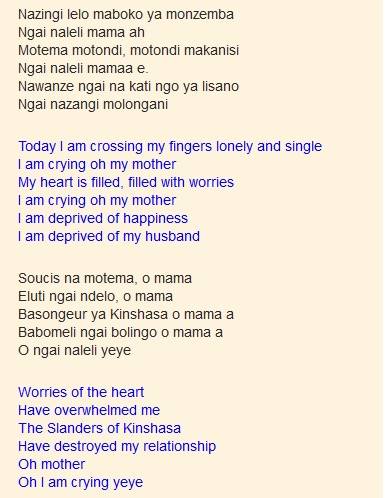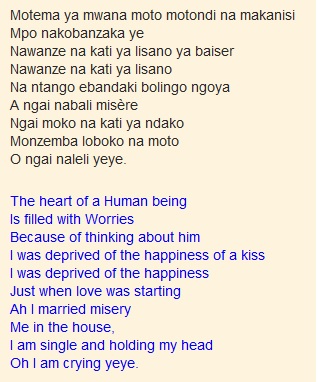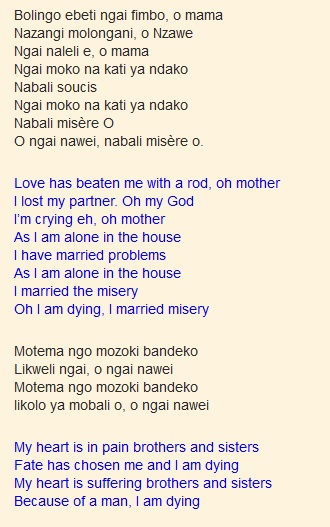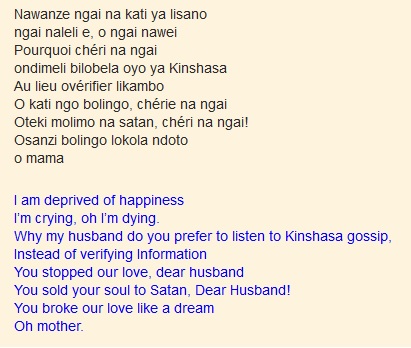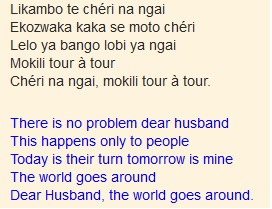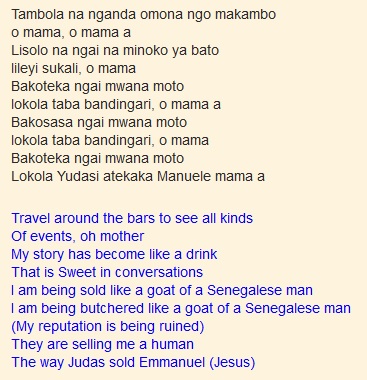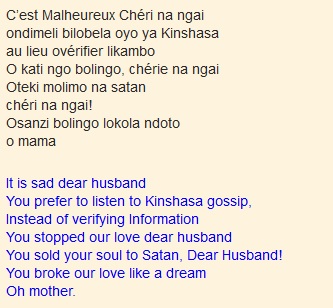 About Mayaula Mayoni
Mayaula Mayoni joined TPOK Jazz at the end of 1973 as a rhythm guitarist and composer. Prior to that he had been a left winger for the top Zairean club of the time (AS Vita). He played for the Vita side the reached the finals of the Africa Champions cup. He also played for the Zairean national team. He never was fully a member of TPOK Jazz however. He was more of a freelance composer who provided his songs to various bands. Aside from Nabali Misere, other of TPOK Jazz  biggest hits of the 1970s we his compositions including Bondowe, Bondowe II and Momi. He won Zairean composer of the year honours three times. After leaving TPOK Jazz in 1979, he continued with his prolific career for another two decades. His last album (Bikini) came in 2000. He passed away in Brussels in 2010.