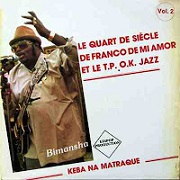 The song Mujinga, composed by Franco was released in 1981. It was part of the popular album labeled Le Quart De Siecle De Franco De Mi Amor (Quarter century of Franco). The album also featured classic hits Bina Na Ngai na respect by Dalienst and Mobali Malamu, also by Franco.
It is a song that features a discussion between two women. One of the women tells the other that her husband has been trying to woo her by complaining that his current wife does not cook well, does not clean the house and is generally not a good wife.
Franco provides lead vocals and also plays a blistering lead guitar in the sebene section of the song. The choral section prominently features Ntesa Dalienst.
Translation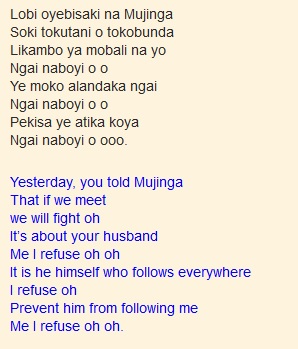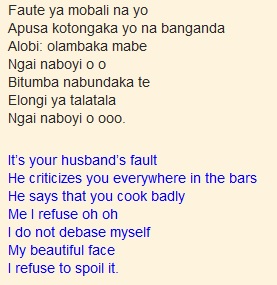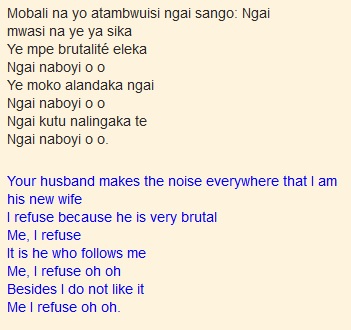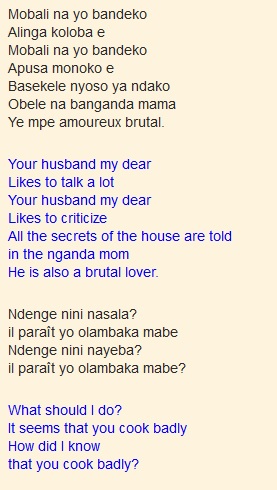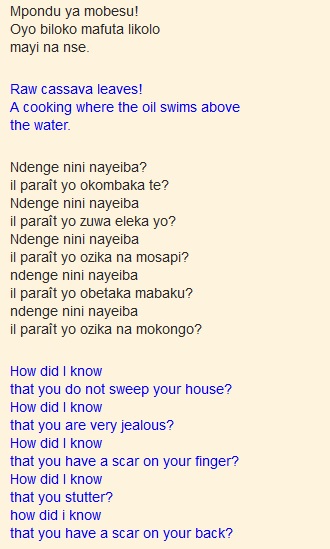 <The song concludes with some brilliant guitar wizardry by Franco>