In her prime, Catherine Ndereba was considered by many to be the greatest female marathoner ever, Catherine can best be described by one world, CONSISTENT. She won the World Championships twice in 2003 and 2007. She won 2 Olympic silver medals and won the Boston marathon four times.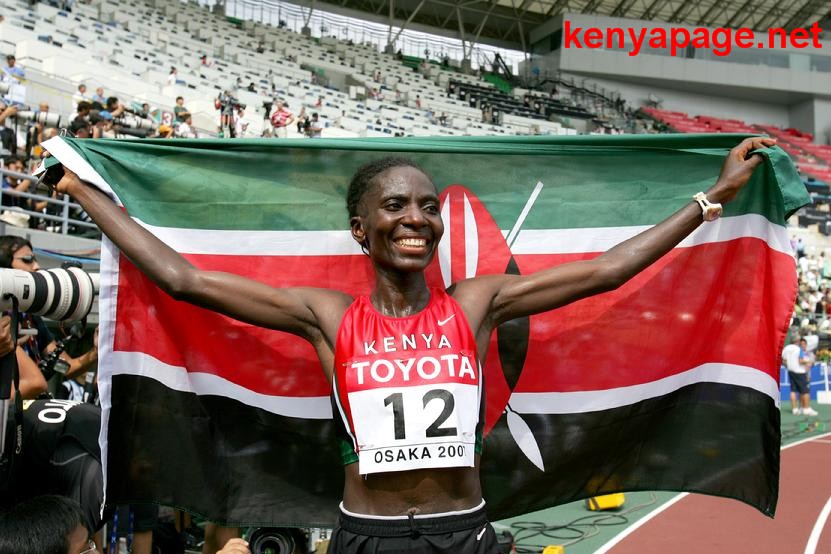 She was born in Nyeri district on July 21 1972. As a child she showed a lot of potential by performing chores such as fetching water at a much faster rate than her age-mates. But It was while attending Ngorano Secondary School that she started to pursue a running career. In 1994 she joined Kenya Prisons. She made her international debut in 1995 in a 10K road race in South Korea. In 1998 and 1999 she was voted road racer of the year by two prominent running magazines having won 8 races.
In 2000 she won the Boston and Chicago marathons. In 2001 she won Boston and Chicago again and in the process set a world marathon record at 2:18:47 in Chicago. That year she was named female athlete of the year by the IAAF. The Chicago Tribune described her as the greatest female marathoner ever. In 2003 she won gold at the world athletics championships and in 2004 she won silver at the Olympics. She won gold again at
the 2007 World athletics championships and silver again at the 2008 Olympics.
Her performance in international competitions is most commendable considering that marathoners are rarely keen to represent their nations in competitions such as the Olympics. She has represented Kenya at international marathoners better than any other marathoner male or female. She is thus known to her fans as Catherine the great, she also holds the African record and the world record for number of sub 2:30 marathons