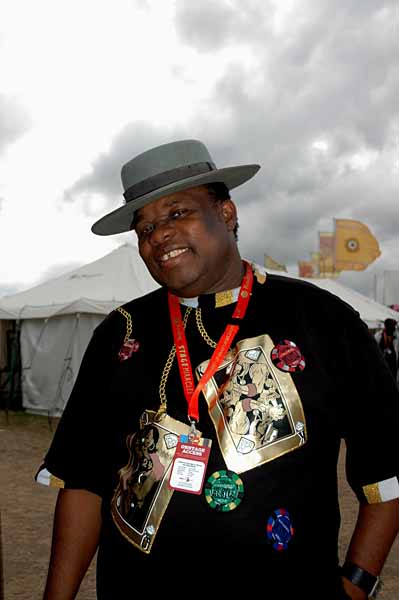 Kanda Bongo Man was born in the Congolese province of Bandundu in 1955
Kanda is an energetic performer, who spices up his concerts with vigorous dance moves and a pinch of showmanship.
Kanda one of the foremost figures in modern African popular music. He formed his first band at the age of 15 in 1973, with his two brothers, Soki Vangu and Soki Dianzenza. The band, Orchestre Bella Mambo (later Bella Bella), toured East africa with their newly created music style Soukous — a fusion of Caribbean rumba and traditional African rhythms.
Sometime in 1979, Kanda went to Paris and pursued various jobs including a stint at a glass factory, before getting a recording contract in 1981. With guitarists Diblo Dibala and Rigo Starr, he developed unique Soukous rhythms.
His debut productions, Iyole and Djessy, reflect his ability to combine African dance with good melodies — a mix that he nurtured as his style.
His first international live performance was in 1985, when he featured at the Womad festival in the UK.
Kanda has since then been credited with a rack of albums, most of which have popularised his swinging guitar-based dance music the world over.
Amour Fou/Crazy Love, released on the Hannibal label in 1988, is rated as the best of his 1980s' albums.
The follow-up Kwasa Kwasa, released in 1989 in France under the title Sai-Liza, showcased classics likeLela Lela, Sai, Cantique and Bedy. The songs have a melancholic undertone that is typical in Congolese music. Some of the other notable releases include Non Stop Non Stop on the Globestyle label in 1990.
Diblo Dibala featured on this historically important album.
Isambe Monie was released later the same year under the Melodie label. The album Zing Zong on Hannibal label in 1991 was a memorial album for his two brothers, who died within a space of the same year, 1989-90. The song Freres Soki is dedicated to them. Sango was next production under Melodic label and was released in 1992.
When he toured Kenya in 2004 , some of the tracks he performed at the Bomas included Bawiri, Swalati, Ami from his latest CD, besides past hits like Muchana, Sai, Wallow and Une Deux Monie. But it was only Sai and Une Deux Monie that drew fans to the dance floor — no doubt enchanted and thrilled to watch their music hero up close.
Though Kanda Bongo Man plays in the ubiquitous soukous style, his songs are famous for incorporating riveting guitar solos within each verse. This is unlike typical soukous songs where the guitar solos come at the end of the singing.
In 2005, Kanda performed at the Africa Live 8 concert in cornwall. He still tours regularly sometimes accompanied by musicians like Malage de Lugendo.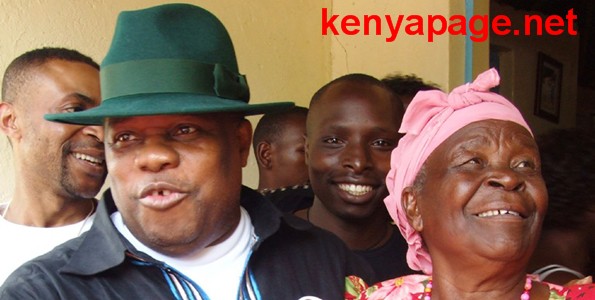 With Sara Obama, Barrack Obama's grandmother