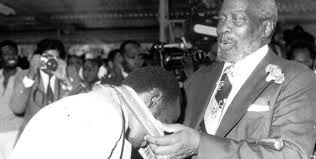 The 1978 Commonwealth Games were held in Edmonton Canada. Kenya sent a squad of eleven boxers and emerged the Commonwealth games boxing champions. Kenya won 2 gold medals, 2 silver medals and 3 bronze medals.
The gold medals came via Mike "Stone" Irungu, and Stephen Muchoki, who is arguably Kenya's greatest amateaur boxer. The silver medals came via Patrick "Mont" Waweru and Abdulrahman Athumani. The bronze medals came via Edward Thande, Michael Mwangi and Douglas Maina.
Also in the squad was featherweight Modesty Napunyi Oduori, a cousin to Robert Wangila. Napunyi turned professional in 1981 and became one of the most prolific professional boxers in the country.