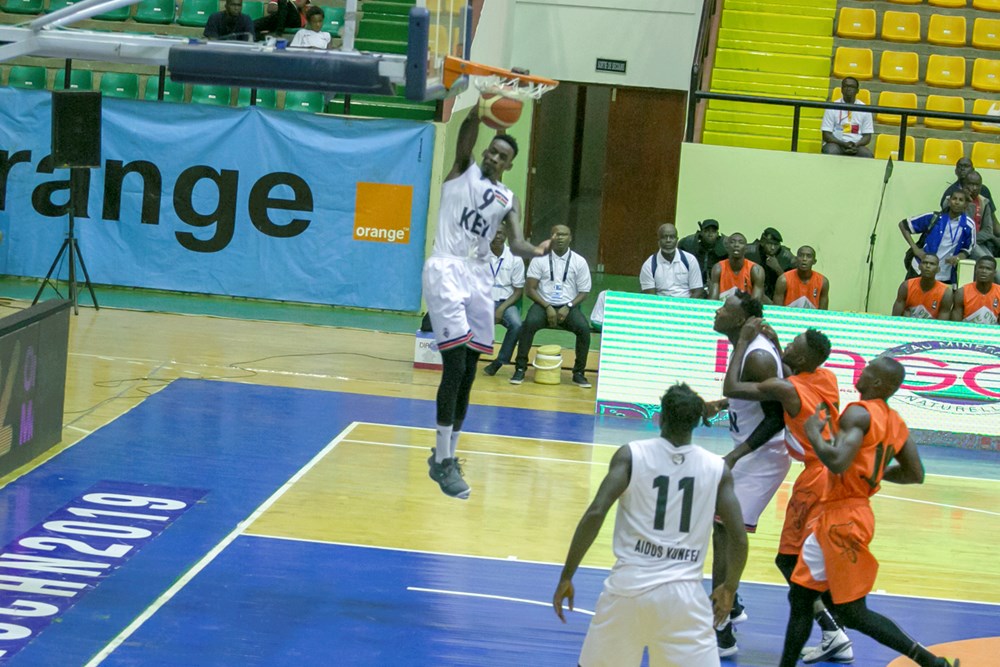 The inaugural Afrocan was held in July 2019 in Bamako, Mali. The tournament features players who are based in domestic African leagues with each team allowed two foreign based players. Kenya's foreign player quota was filled by forward Tylor Okari Ongwae and centre Tom Wamukota.
Ongwae played NCAA division one basketball at the University of Louisiana at Monroe whom he led in scoring, before proceeding to Europe where he has played for a number of teams in Sweden and Denmark.
At the 2019 Afrocan, Ongwae led Kenya to its best ever performance in a continental basketball tournament. He carried much of the scoring load, scoring a total of 130 points of the 470 points that Kenya scored (27%). With an average of 21.7 points per game, he was the leading scorer in the tournament. Most notable was his last second buzzer beat which gave Kenya a cliff-hanger 85-83 win over Cote'd Ivoire.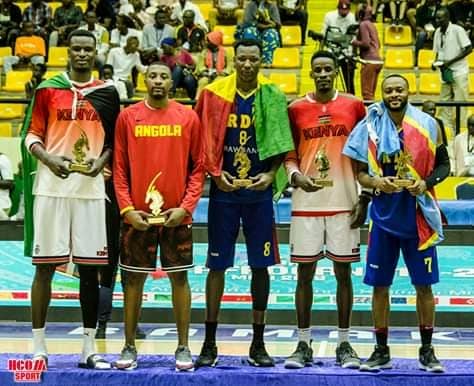 Ongwae was also key in generating offence for the rest of the team. He averaged 4.5 assists per game which was third best in the entire tournament. An excellent record for a forward.
He also made his presence felt on the defensive end, finishing with 2.5 steals per game which was sixth best in the entire tournament. He led the team in rebounding with 7.7 rebounds per game which was tenth best in  the tournament.
Efficiency is a is a composite basketball statistic that is derived from basic individual statistics: points, rebounds, assists, steals, blocks, turnovers and shot attempts. Ongwae was tops in this statistic with an efficiency rating of 127. The next best player was Maxi Munanga Shamba of Congo DR with 81. So clearly Ongwae was the best player in the tournament. However the MVP title is typically given to a player on the winning team so it went to Shamba.