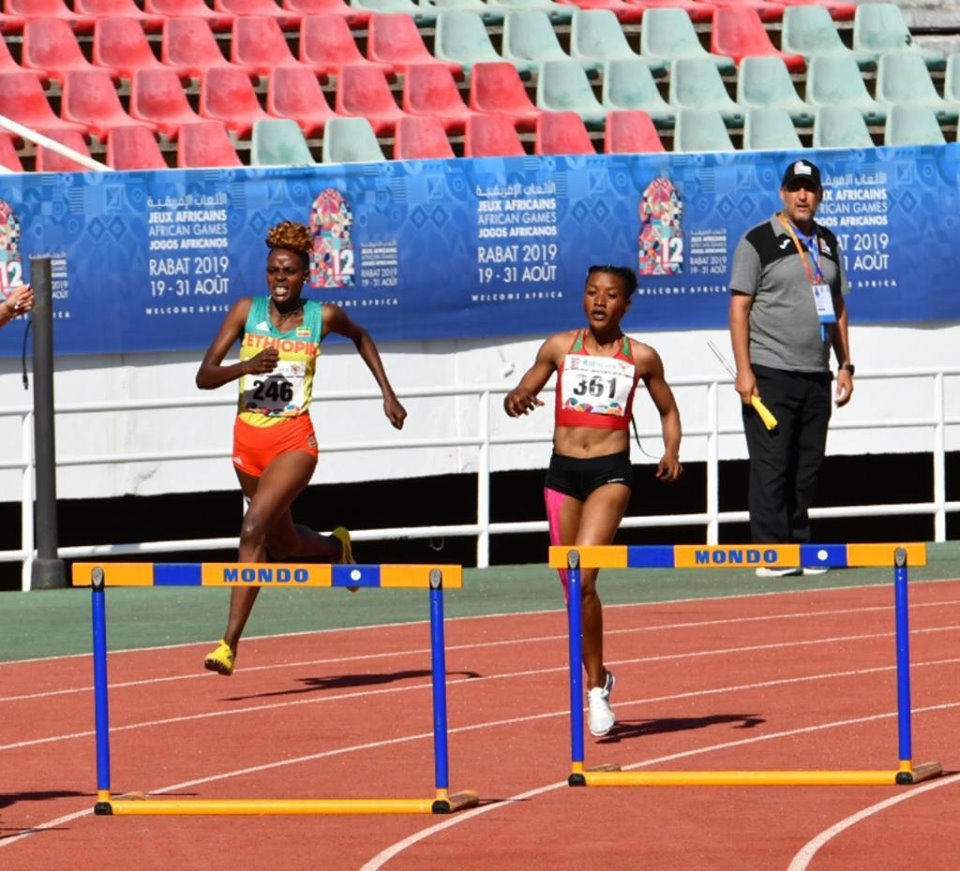 Vanice Kerubo Nyagisera gave Kenya a rare medal in the women's 400m hurdles at the 2019 All Africa games. In the process she became the first Kenyan ever to win this event in a continental meet. Also Kenyans rarely win any medals in this event
To find the last time a Kenyan won a medal in this event, you would have to go back to the 1987 All Africa games when crowd favourite Rose Tata Muya won a silver medal behind Maria Usifo of Nigeria.
At the 2019 All Africa games, it was a dramatic finish in which Nyagisera went from 3rd place with 100 metres to go and passed home favourite Lamie Lhabze at the finish line. It was a photo finish that required judges to determine the winner.
The winning time of 56.95 is about one second slower than the national record held by Francisca Koki. For the Nyagisera however, the future is bright. Her listed date of birth is April 2001, which makes her 18 years of age. With the appropriate guidance and hard work, she could go on to challenge for a medal at the Commonwealth games in 2022.
Race Video