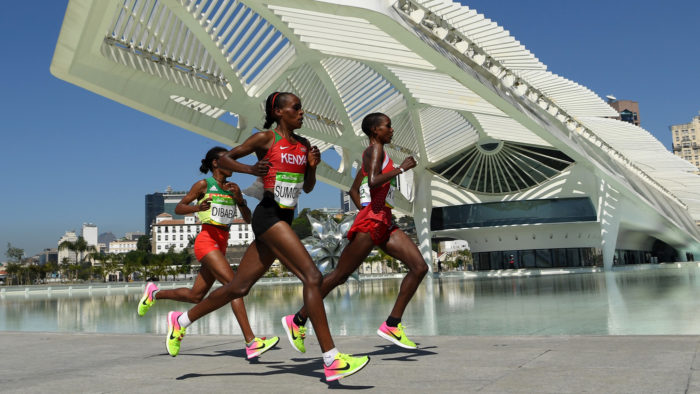 Eunice Kirwa, a Kenyan Bahraini who won the 2016 Olympic silver medal in the women's marathon, has received a provisional suspension after failing a drug test for the blood booster EPO.
Kirwa finished second at the 2016 Olympics behind Kenyan Jemima Sumgong who won gold. Sumgong was subsequently banned after she failed a test for EPO. Sumgong was initially banned for four years but appealed the suspension and then lied at her doping hearing. An independent arbiter determined she provided false records of a hospital visit to try and justify her failed drug test. Her ban was thus extended to 8 years which means she can't compete until 2027.
At the Olympics, Kirwa 35, was neck and neck with Sumgong until the final stages of the race when Sumgong pulled away. It makes sense therefore that she too might have been cheating.
Kirwa becomes the second Kenyan-Bahraini to be suspended for doping. Ruth Jebet, who won the Olympic gold in the 3000m steeplechase and who had set a world record in the event, was also provisionally suspended for failing an EPO test.
More stringent testing has seen a number of prominent Kenyans fail drug tests in the past few years including Boston marathon winner Rita Jeptoo, multiple world champion Asbel Kiprop and more recently Abraham Kiptum who had recently set the world half marathon record and is another one whose progression looks highly suspicious in hindsight.