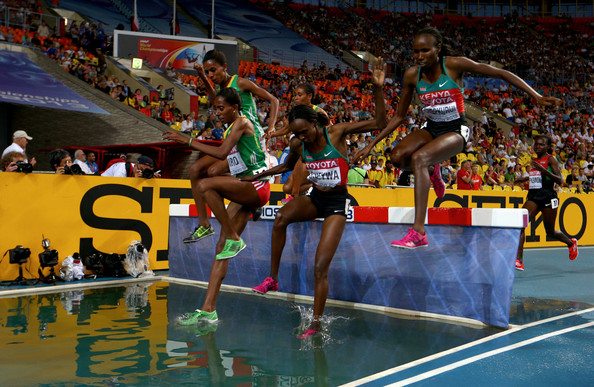 Kenyan steeplechase ace Milcah Chemos Cheywa has been awarded the gold medal for the 3000m steeplechase for the 2009 world athletics championships. Chemos who was 23 at the time had initially won the bronze after clocking a personal best of 9:08.57.
However the gold and silver medalists have since been disqualified for doping. Spain's Marta Dominguez, who won the race in nine minutes, 7.32 seconds, a Spanish record and the fourth fastest ever time then, and Russia's Yuliya Zarudneva (now Yuliya Zaripova).
However, on November 19, 2015, the Court of Arbitration in Sport (CAS) found Dominguez guilty of a doping violation and stripped her the gold medal, elevating Zarudneva to gold and Chemos to silver.
IAAF President Coe, who has been fighting to rid the sport of an image tainted by doping allegations and corruption at its Monaco headquarters, handed the gold medal to Athletics Kenya President Jack Tuwei at a farewell dinner that followed the IAAF Congress at the Fairmont Hotel on Saturday night.
Chemos was delighted.
"What I have learnt is that a genuine name and personality will always remain," a delighted Chemos said.
"Athletes should learn a lesson from these dopers that whatever you take, it will always come out, however, long. Shortcuts are not the way."
Chemos now has two gold medals from the world championships, after having won the gold medal outright at the 2013 world championships.
Earlier, She was also awarded the silver medal for the 2011 world championships after Zaripova, was disqualified for doping.