The Villages and demographics of Kibera
Kibera is divided into a number of villages as described in the map below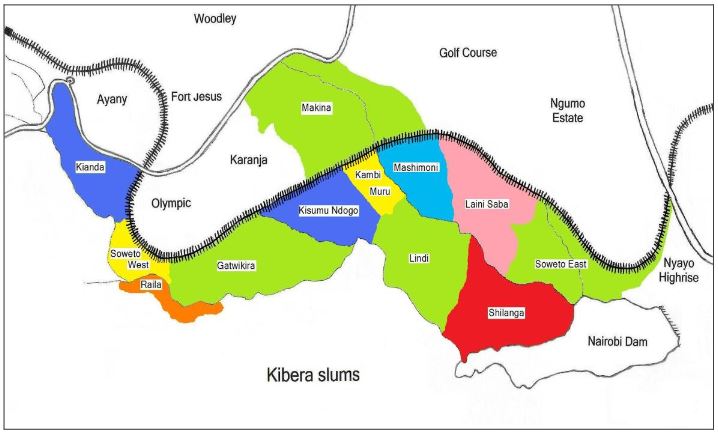 Nubis are concentrated in Makina, Kambi Muru and Lindi.
Kisumu Ndogo is primarily occupied by Luos
Mashimoni is primarily occupied by Luhyas and Kambas
Laini Saba is primarily occupied by Kikuyus
Kianda is multi ethnic and is located near the famed Rowallan camp
Note that Nubis were the original occupants of Kibera. The word Kibera means forest in the Nubi language. The British allocated plots of land to Nubi soldiers in 1904 after they had served in the Kings African Rifles (KAR).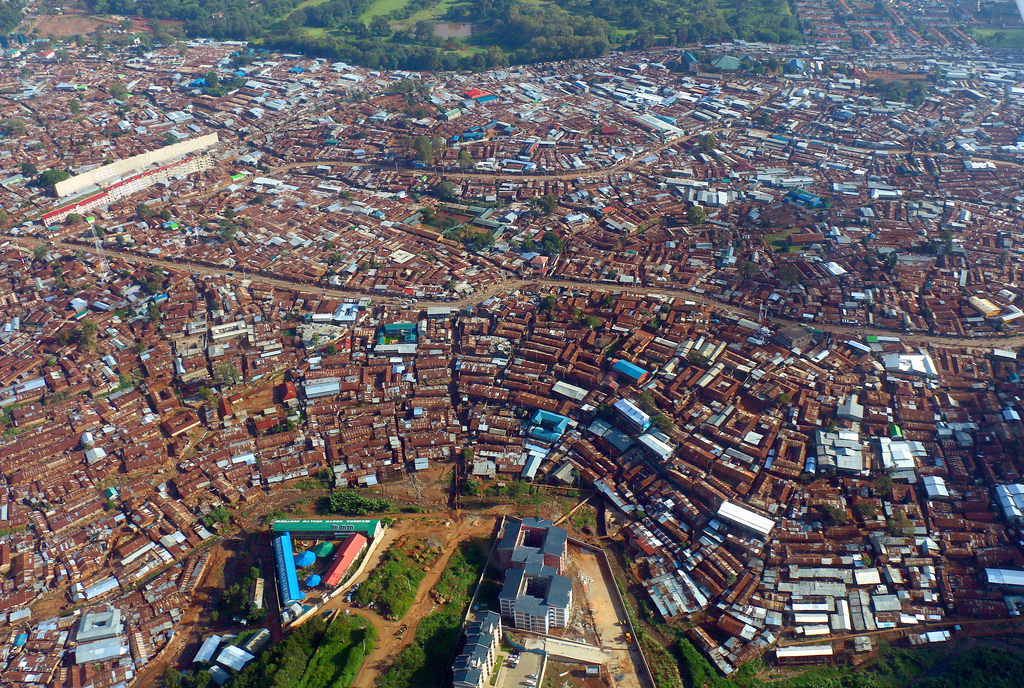 Most homes in Kibera are made of mud walls and sheet metal roofs (locally known as mabati)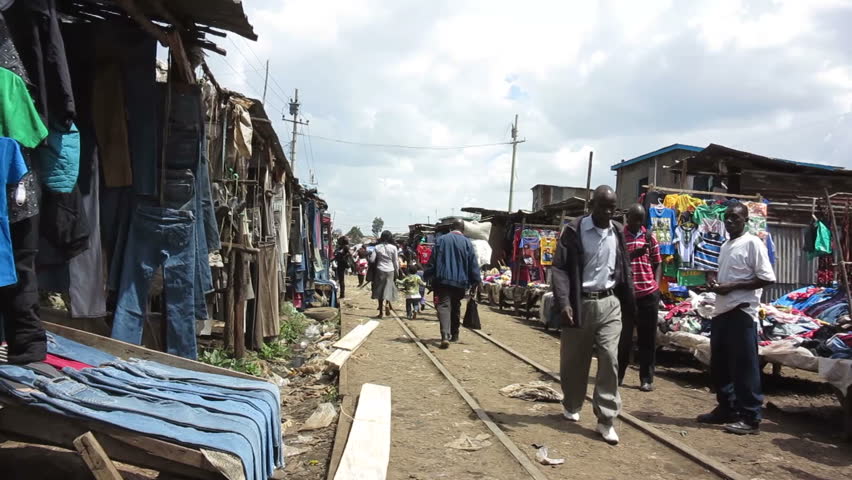 Laini Saba is mostly known for its open air shops which sell everything from charcoal to vegetables, to clothes and smart phones and virtually every commodity used at home. The name Laini saba translates to seven lines in Kiswahili in reference to the railway line that passes through it and was originally known as "Line seven".
Infrastructure in Kibera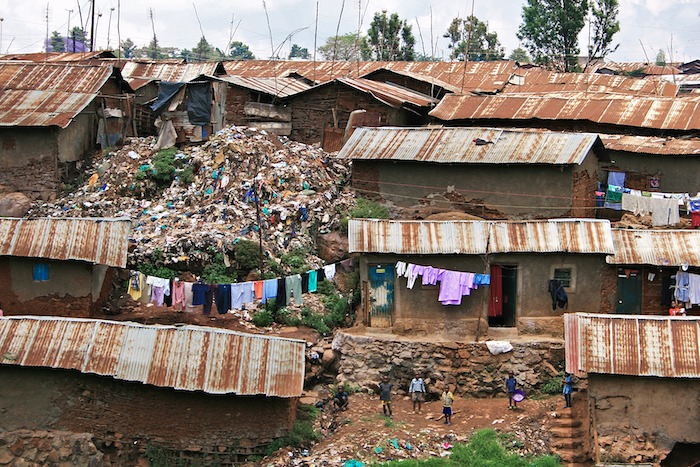 As is the case in much of Nairobi, garbage collection is non existent. As such residents throw their garbage in large garbage piles between houses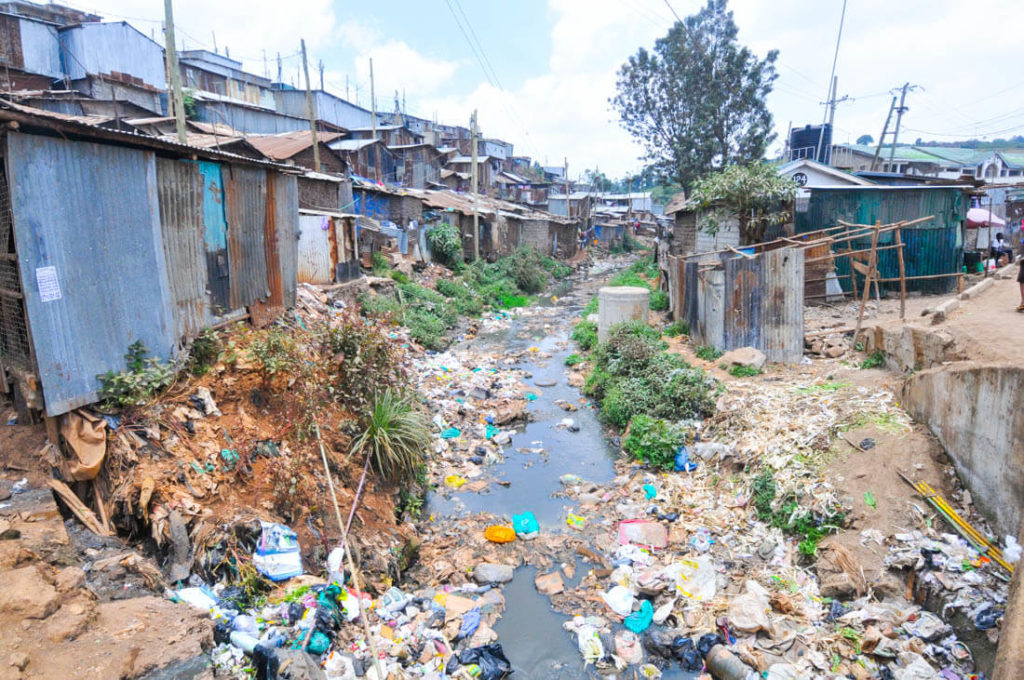 Open sewers also criss cross between the houses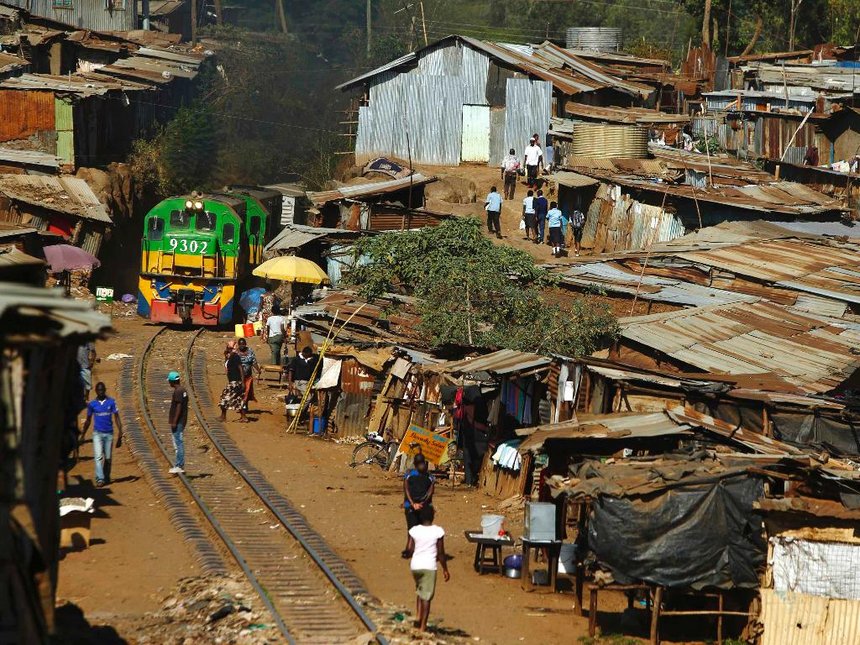 The Kenya - Uganda Railway passes right through Kibera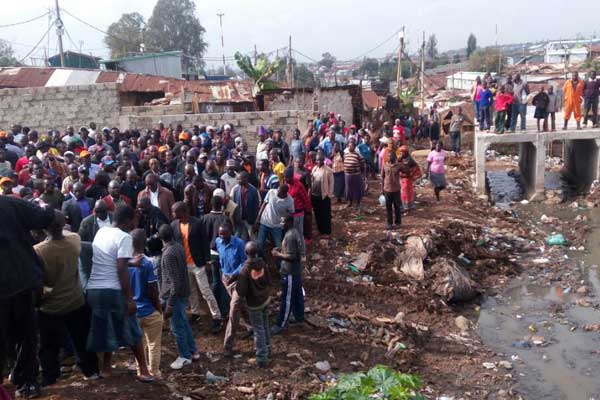 With 500,000 people crammed in an area that 6.6km square, Kibera has a very high population density.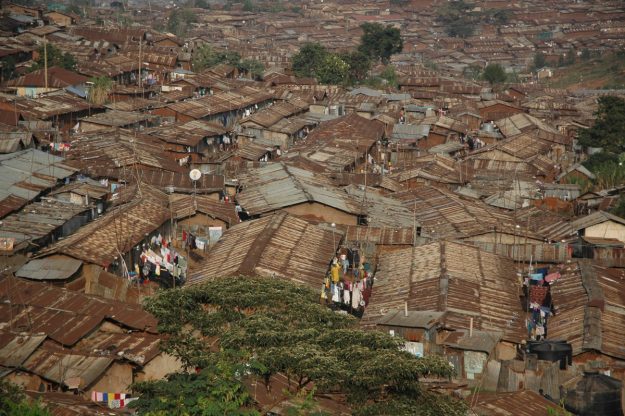 The houses are crammed together very close, leaving no spaces for recreational area. Which is why despite its large population, Kibera rarely produces any sportsmen or sportswomen of note.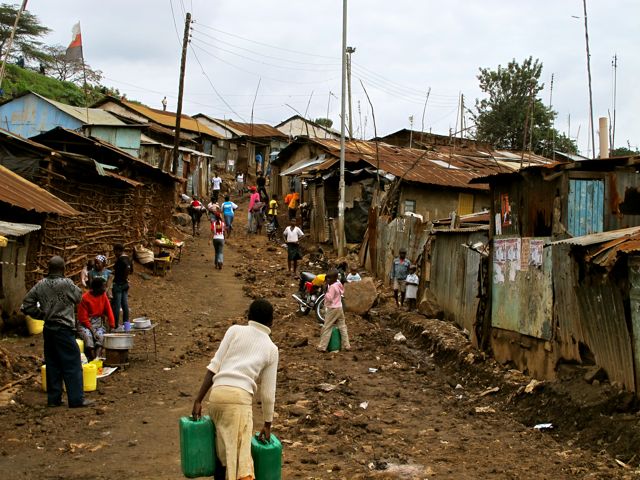 Until recently, Kibera had no source of clean water. Residents collected water from the Nairobi dam which is filthy. There are now two main pipes into Kibera and the water is sold to residents at Ksh 3 per 20 litres (as of 2018)
Kibera, a hotbed of anti-government resentment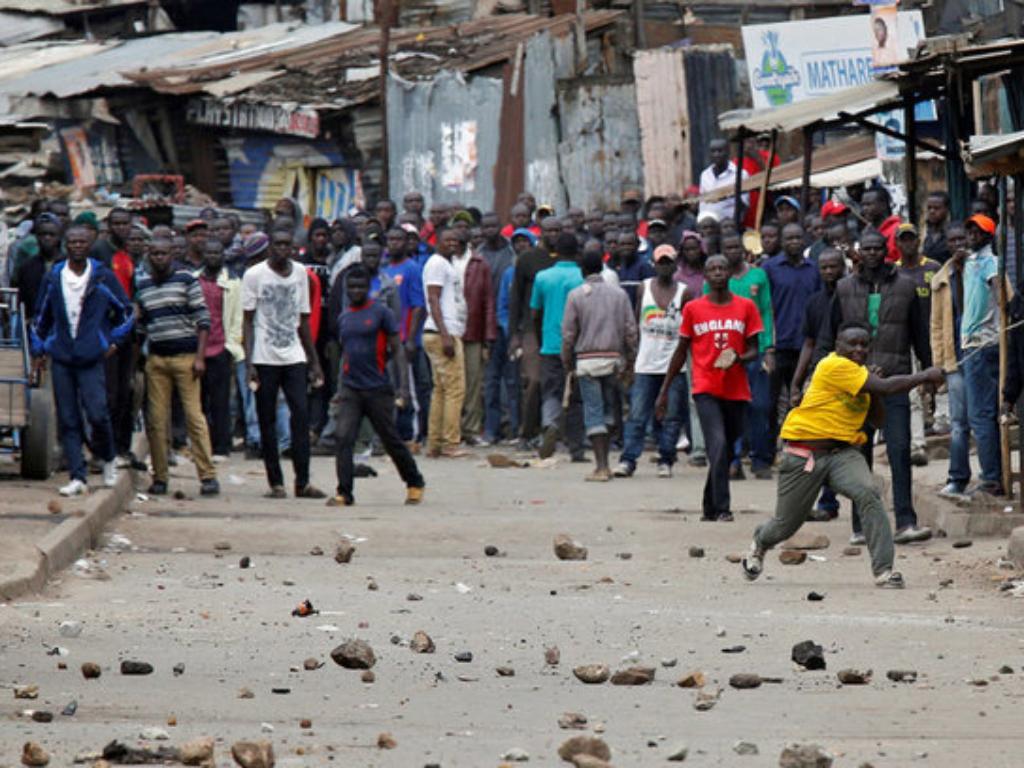 Kibera is a hotbed of anti-government opposition. Every five years riots occur in Kibera as people protest what they perceive as vote rigging and stolen votes by the incumbent government.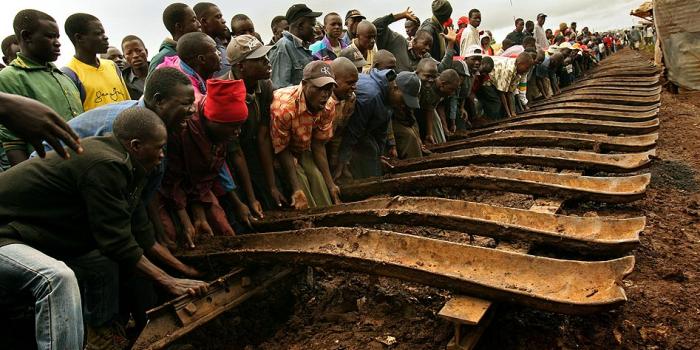 After the government rigged itself back into power during the 2007 elections, angry Kibera youth uprooted the railway to protest their stolen votes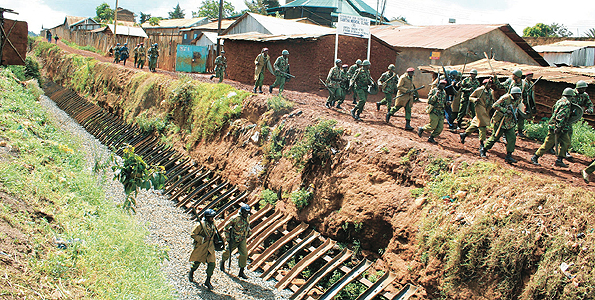 After uprooting the railway line , the youths then tossed it into a dicth before riot police could arrive
Sports and recreation in Kibera
Football and Boxing are the top sports in Kibera. Among the footballers to emerge from Kibera and play for the Kenya national team are David Ochieng "Cheche" and Edwin Lavatsa.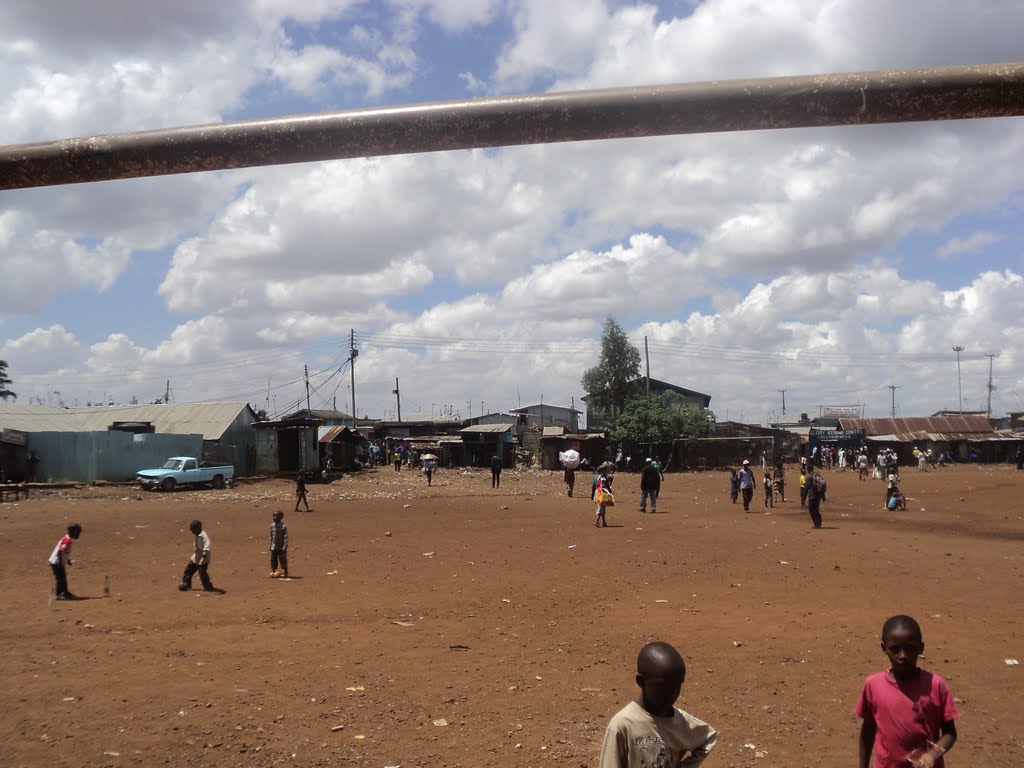 The famous laini saba football ground that has not had a single blade of grass in over five decades. It hosts a number of local football tournaments such as the Kiko cup which as been in existence for over 30 years. On Match day, the terraces are typically full to the brim with fans regardless of which teams are playing.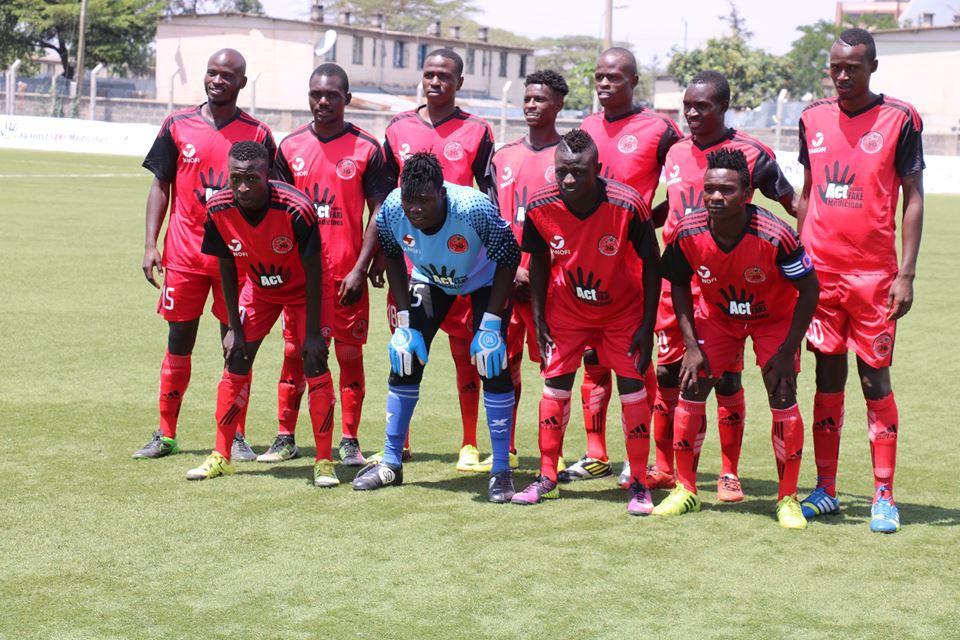 Kibera Black stars are the top sports team out of Kibera. In 2018, they played in Kenya's second tier football league. This picture was taken at Camp Toyoyo sports ground on the other side of town.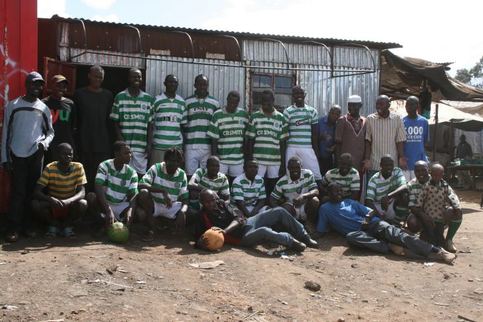 Kibera Celtic, which has an affiliation with the famed Glasgow Celtic, is the other prominent football team in Kibera