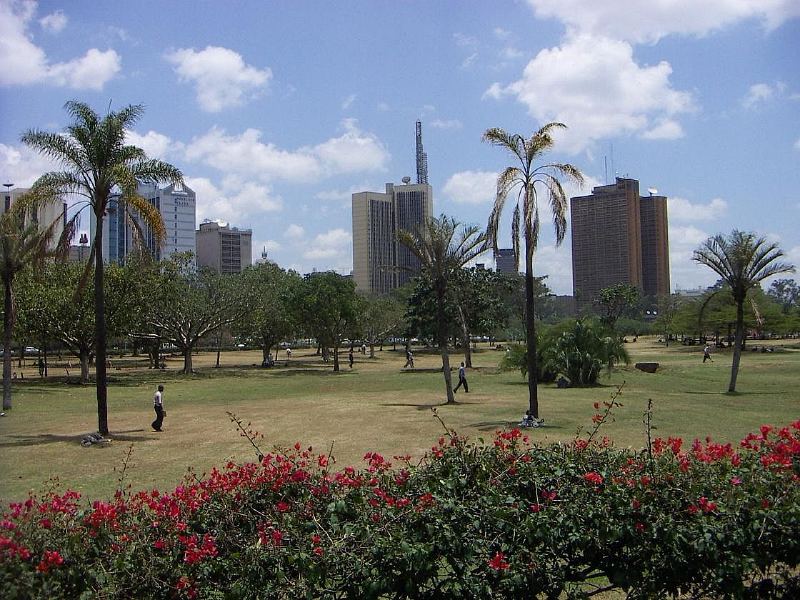 Uhuru Park Is a 12.4 hectare recreational park in downtown Nairobi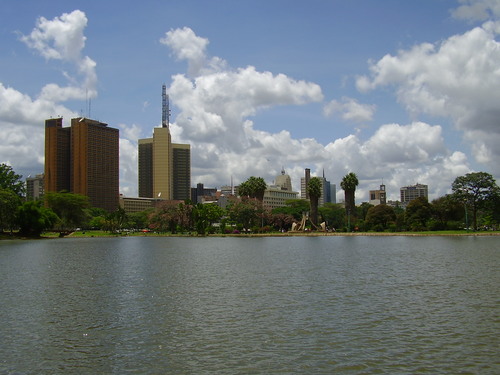 Looking across the artificial Lake at Uhuru Park. The brown building in the foreground is Nyayo house which during the Moi-era housed torture chambers where pro-democracy activists were tortured.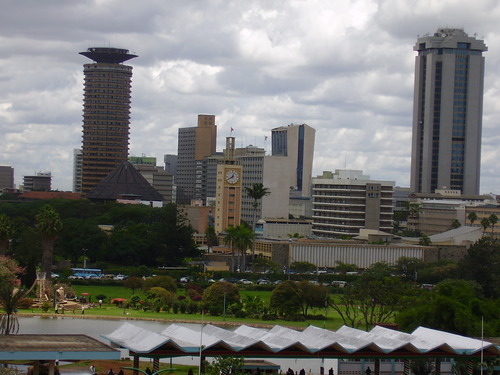 Another view with Uhuru park in the foreground. The cylindrical building in the foreground is the Kenyatta International Conference Centre (KICC). The building with the clock tower is the Parliament building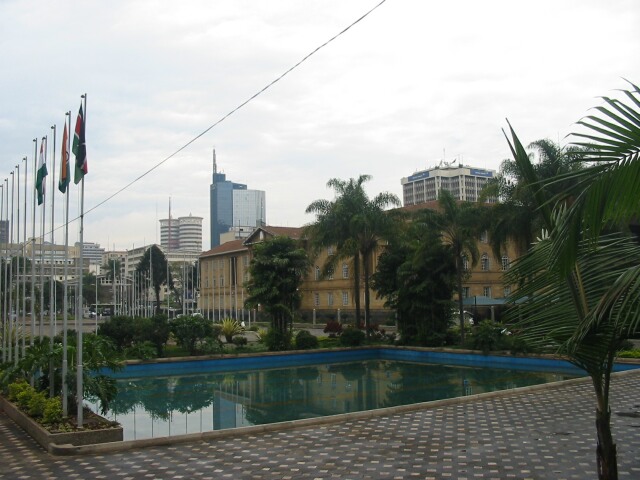 Inside the KICC compound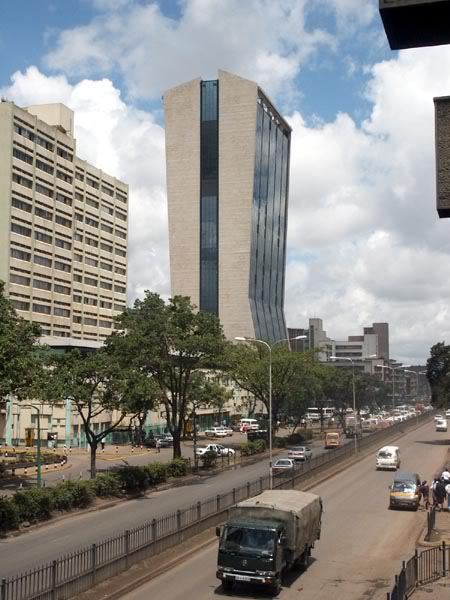 This is Harambee Avenue. The building in the foreground is the cooperative Bank building, popularly known as Bell Bottom house since it looks like a pair of Bell bottom trousers. Its glass facade was shattered during the 1998 US embassy bombing.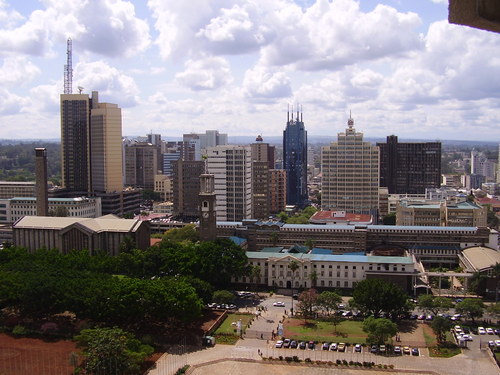 The Teleposta towers with the Telecommunication towers at the top is to the left of the picture.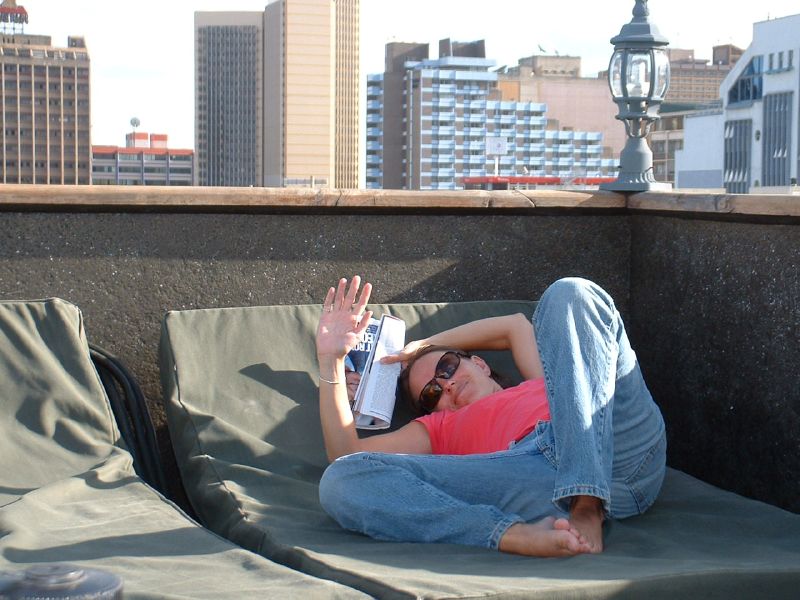 Relaxing in a downtown Hotel rooftop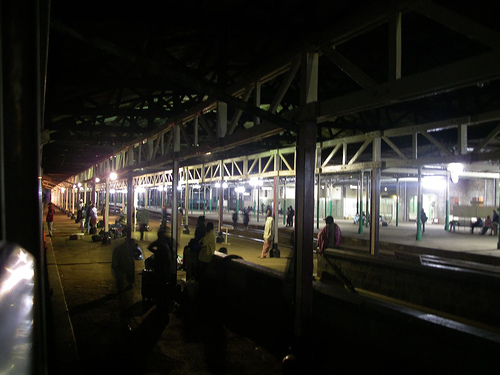 Inside the Nairobi railway station at night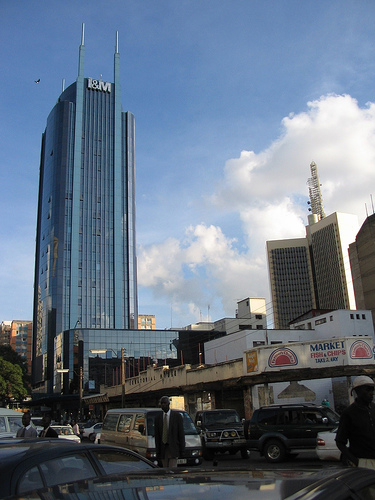 The I&M building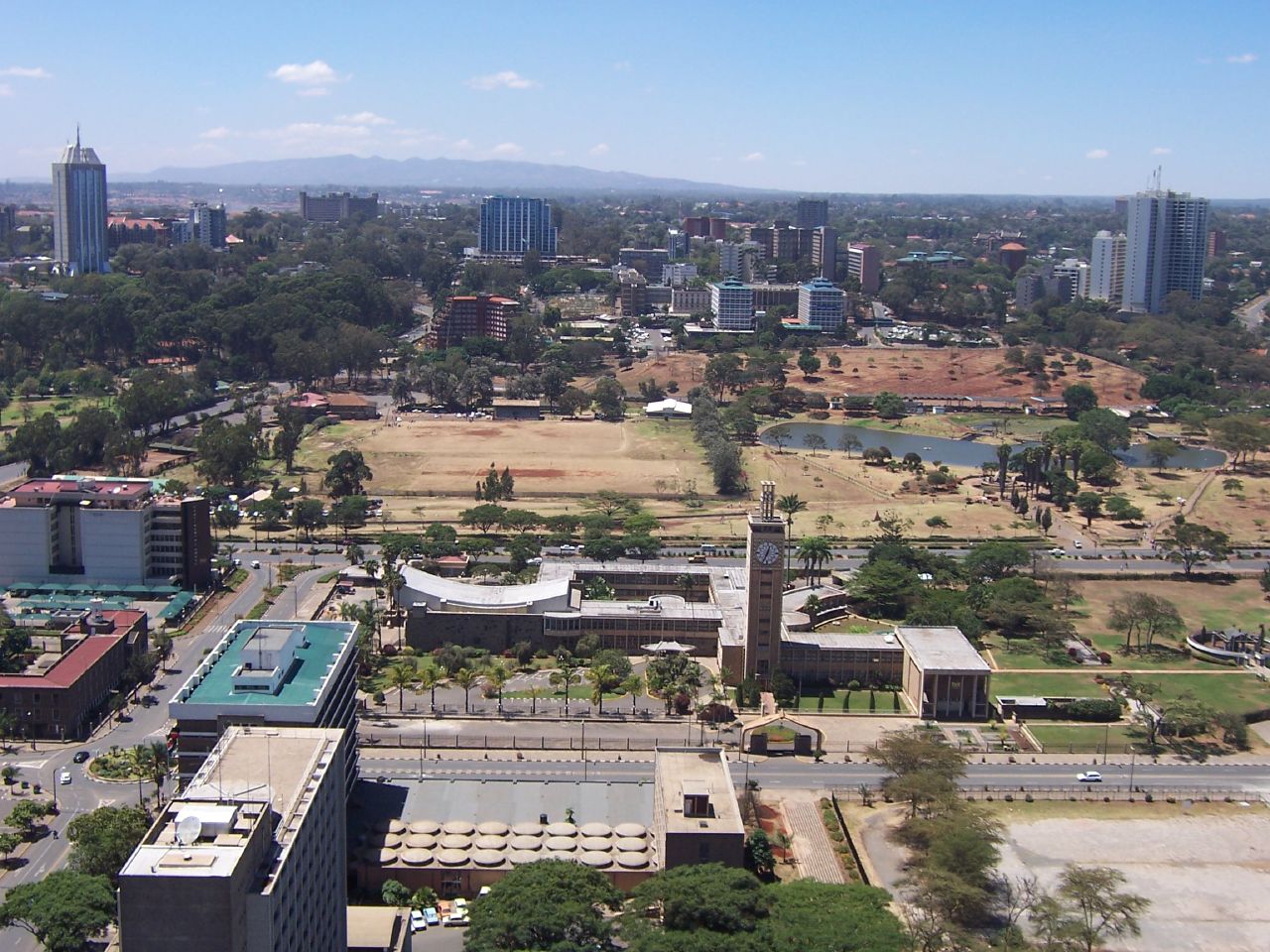 The Upper-Hill area is being developed as Nairobi's second business district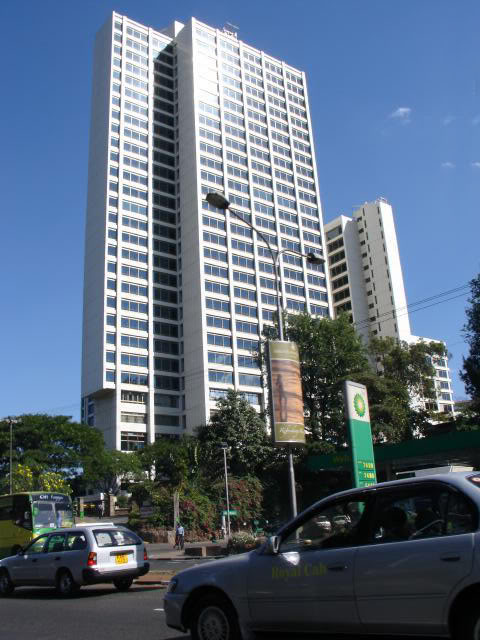 The National Social Security Fund building is located just outside the downtown area