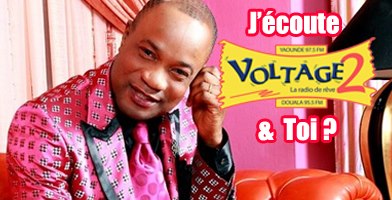 Antoine Koffi Olomide has been atop the musical charts in Africa since the early 1990s, quite an achievement considering that such longevity is uncommon in the music industry. He is Congo's greatest musician/singer/composer of the 1990s and 2000s and has been one of Africa's most popular musicians in that period.
His popularity spans the continents from Central Africa to East Africa, Southern Africa and West Africa. He has performed concerts all over Africa, Europe and North America.
He is known by several nicknames such as Le Grand Mopao, Mokonzi, Large Degaire, Antoine Makila mabe, Gralibane Maji etc. Indeed he seems a hallmark of Koffi Olomide is that he creates a new nickname each time he releases an album.
He has dominated music charts across the continent and abroad with a combination of his deep baritone voice, which barely caresses the microphone , sophisticated arrangements , blending old school rumba and smooth keyboard melodies as well as a searing guitar. His compositions are classy and appeal to a wide spectrum of fans worldwide. His songs delve deep into a wide variety of topics including love , politics, technology and even religion. In each song he discusses his feelings about such diverse topics while expressing confused feelings about mythical beasts and dream like fantasies. Names of famous people like Bill Gates , Silvio Berlusconi , Saddam Hussein and even George Weah are mentioned. Indeed He himself said you have to understand the words to fully appreciate his songs. More so, he has a keen sense of fashion and extensive sapeur wardrobe as well as a personality to match, and was more intriguing than most costumes worn by entertainers of that era.
While on tour He is accompanied by his 18 piece band : Quartier Latin which consists of a bevy of talented musicians and his dancers fondly referred to as the Koffiettes. He has wowed fans in Africa , Europe and North America with his stage presence , and his ability to turn heads and create a raucus. Multitudes of fans follow him wherever he performs creating record attendance figures.
He became only the second African musician to perform at the Olympia in Paris. Tabu Ley was the first one.