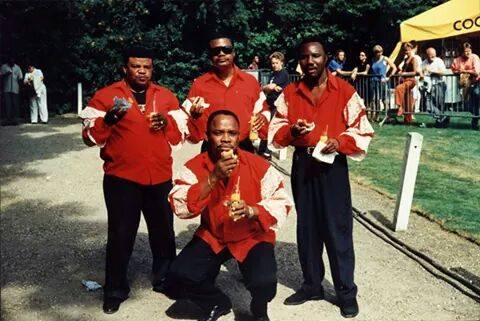 This picture was taken in 1991 when TPOK Jazz toured the Netherlands. Infront is Ndombe Opetum. Behind him are Madilu System, Lola Checain and Aime Kiwakana.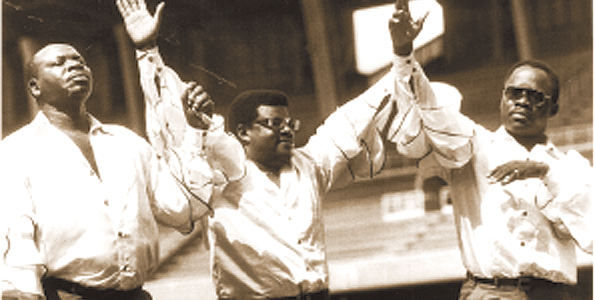 This was the TPOK Jazz tour of Kenya in 1991. The concert was held prior to the Super Cup match between Gor Mahia and Rivatex. In this pic are Josky, Madilu and Ndombe opetum. After the tour, TPOK Jazz lost all their money to a conmann after they had been paid by the promoter. They swore never to visit Kenya again.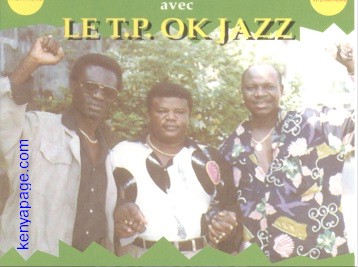 This was the cover of one of the last albums that TPOK Jazz released before there was a falling out with Madilu and Franco's family on one side and Simaro, Josky and Ndombe Opetum on the other side.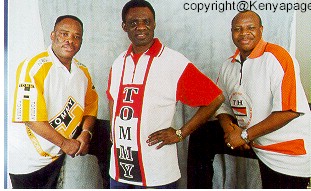 TPOK Jazz folded in 1993 due to disagreements between bandmembers and franco's family. Josky, Simaro and Ndombe Opetum then formed a new band called Bana oK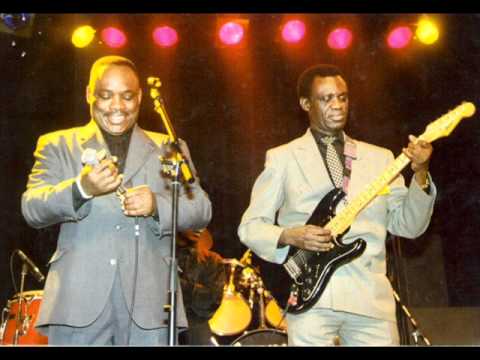 For most of the 1990s, the trio of Ndombe Opetum, Simaro and Josky toured and recorded together as Bana OK, this was after TPOK Jazz folded in 1993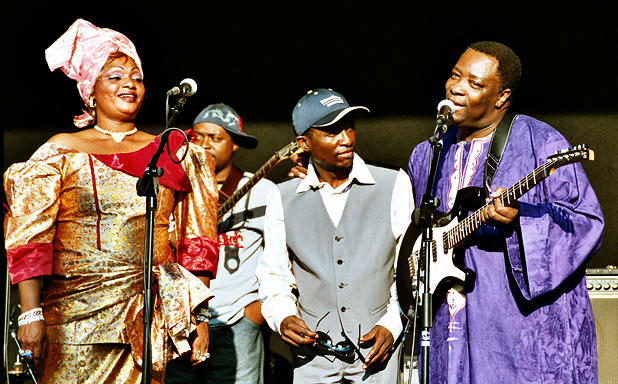 As of 2015, Dizzy Madjeku (far right) still performs concerts in Brussels , leading a band known as Odemba OK Jazz. The band also features Nana Akumu and Baniel Bambo (far left) and occasionally Malage de Lugendo (centre)