The tribal element in soccer added to the excitement, tension and rivalry in the local scene. A player crossing to a rival team would be risking death. Fans were estremely passionate about their respective teams.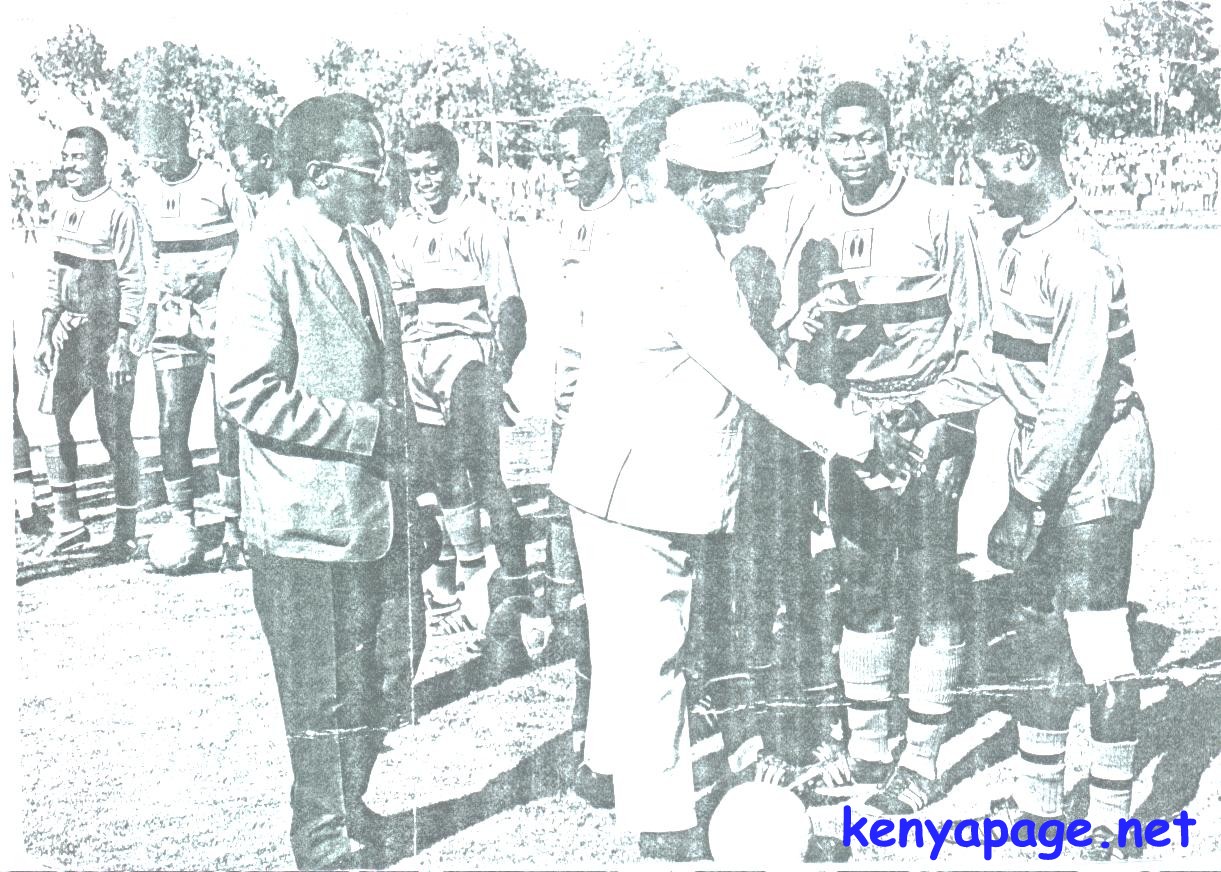 Members of the national team are introduced to a cabinet minister before a cup of nations qualifier in 1971.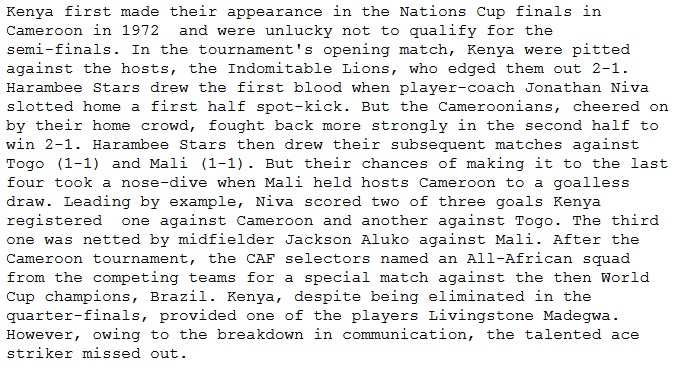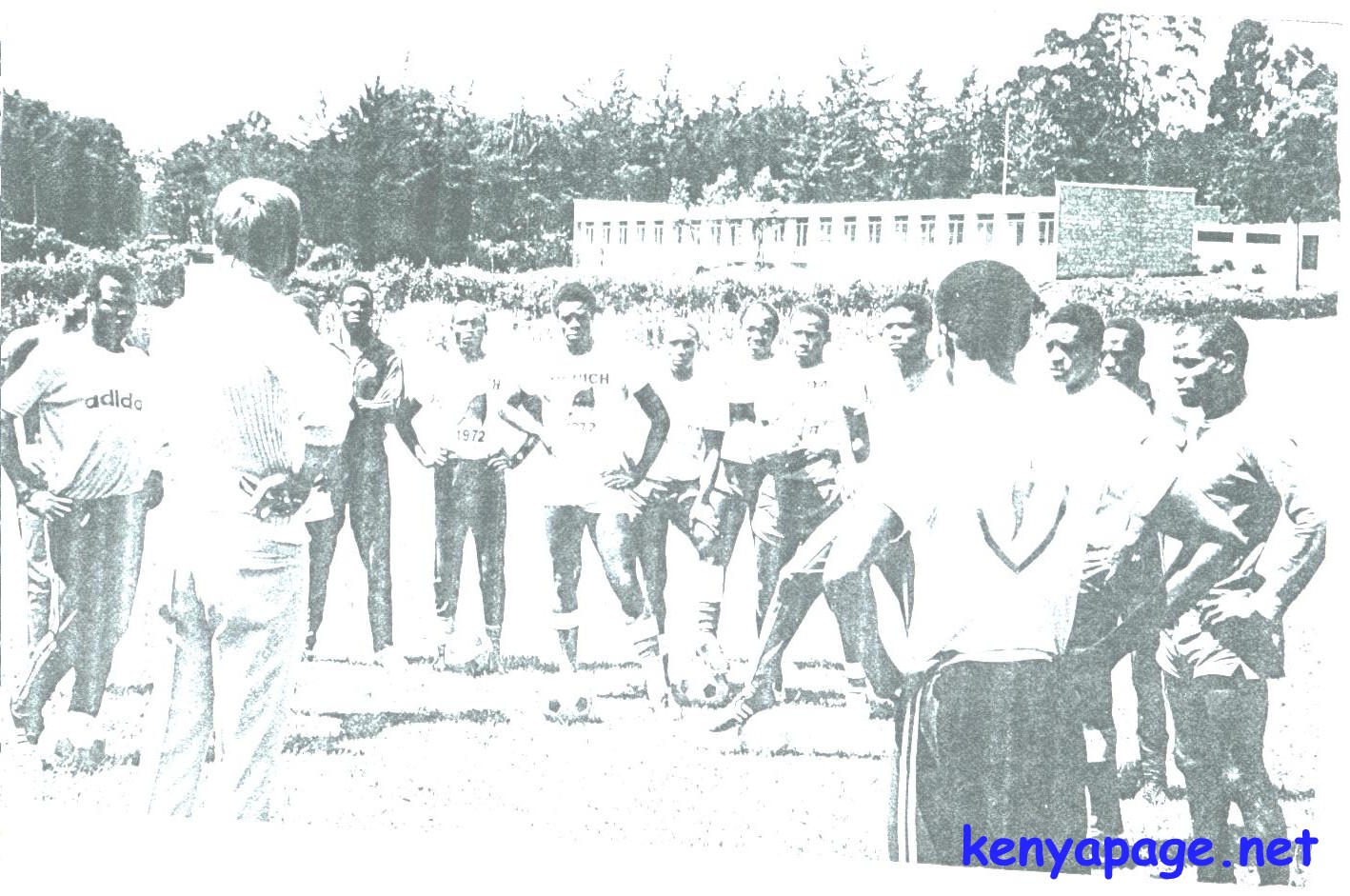 Coach Eckard Krautzun gives instructions to the National team as they prepare for the 1972 Africa cup of nations.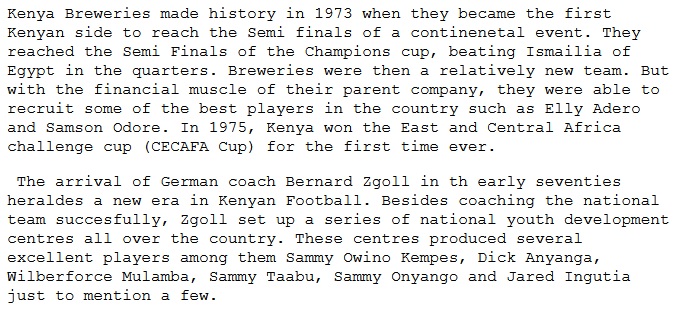 In the mid 1970s, leadership wrangles within Gor Mahia, impelled Dan Owino a former provincial commissioner and ambassador to form another splinter group. Reverting to the name Luo Union, it once again took with it certain extremely important Gor Mahia players, including "Chege" Ouma, James Siang'a, Fred Siranga and Stephen Yongo, the last one probably Kenya's most dependable utility player ever. This was the talent that enabled them to beat Gor Mahia at Mwanza in the East and Central African club competition.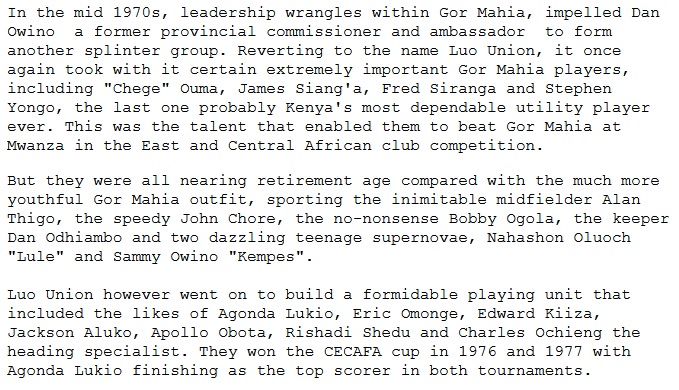 Allan Thigo pictured above soaring above the opposition, was the main architect of the Gor Mahia side that reached the Cup winners cup final in 1979
At the 1979 CECAFA club cup, Kenya Breweries who had been invited, withdrew and were replaced at the last minute by Abaluhya FC. The toournament was held in Somalia. Abaluhya went on to surprise everyone by winning the tournament. In the final they beat Kampala City Council 1-0 thanks to a goal by Abdul Baraza.