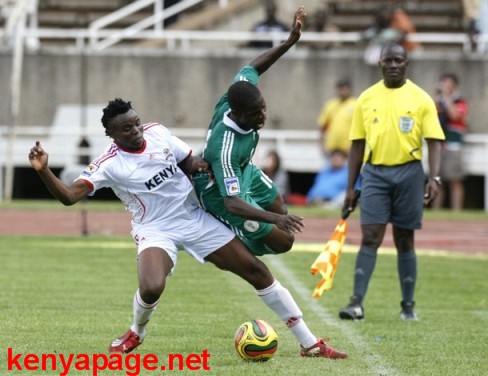 In this 2010 world cup qualifier, Patrick Oboya and his team-mates battled Nigeria gamely. However the officials gifted Nigeria 2 goals scored from plainly offside positions. Dennis Oliech and Allan Wanga scored for Kenya but Nigeria won 3-2 thanks to the referees.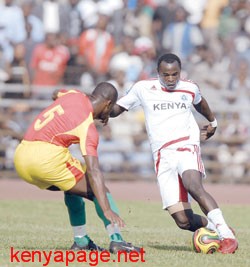 In this 2008 AFCON qualifier, Guinean stopper Bobo Balde who played for Glasgow celtic tried his best but could not contain Dennis Oliech as Kenya won 2-0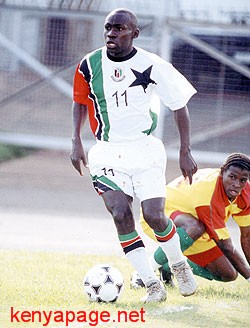 John Baraza scored 2 goals as Kenya beat Malawi in this 2006 ANC qualifier. The other goal was by Dennis Oliech. The Baraza-Oliech strike partnership was a productive one for Kenya. Baraza would capitalize o the defences obsession with Oliech which often left him open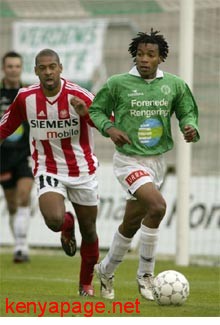 Emmanuel Ake starred in the Denmark league for many years unknown to Kenyan officials until he was discovered by Kenya in 2004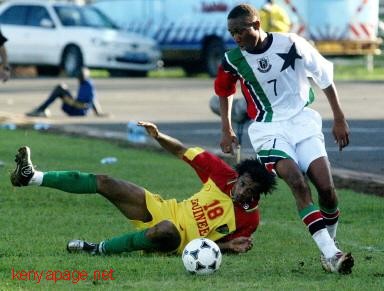 Titus Mulama and his team-mates left Guinea floundering in this 2010 AFCON qualifier. For a brief period, Francis Kimanzi brought joy to Kenya fans before being derailed by the usual political intrigues, this time between Bob Munro (his Boss) and FKF chair Mohammed Hatimy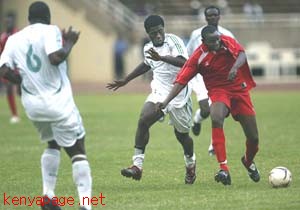 Patrick Oboya was a national team rookie in this friendly against Nigeria at Kasarani that ended in a draw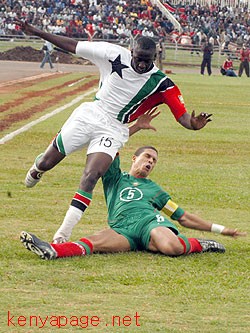 Bernard Mwalala left this Moroccan flailing. Kenya tied Morocco 0-0 in thius AFCON 2006 qualifier at Nyayo



John Muiruri aka "Mo" played in the Norwegian league. Previously he played in the Belgian league.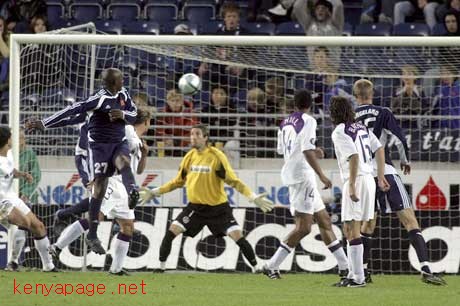 Robert Mambo was a heading specialist and scored many goals for club and country via his head. Here he scores in the UEFA cup. Mambo was the first Kenya ever to play continental football in Europe.