AFC Leopards is one of the most renowned Football clubs in East and Central Africa. It was formed in 1964 under the name of Abaluhya Football club, to represent members of Kenya's Luhya community and to rival Luo Union Football club. Today however, the club has a fan base spanning the entire nation. It is arguably the most supported team in the country.
The club has produced several glittering stars , many of whom went on too gain national, regional and continental fame. Names like Abbas, Mulamba, Masiga and Kadenge have for years been household names all over East Africa.
Staunch AFC Leopards fans are known to be among the most passionate. Matters pertaining to the club evoke high emotions among them.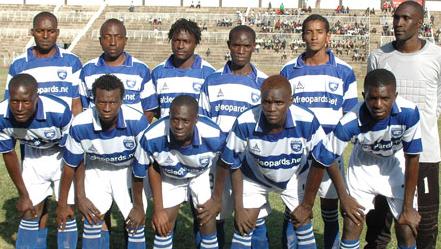 AFC circa 2012
Today the club participates in the Kenya premier league where ist is amongst the biggest crowd pullers.