AFC Leopards Gallery for the 1960s to the 1990s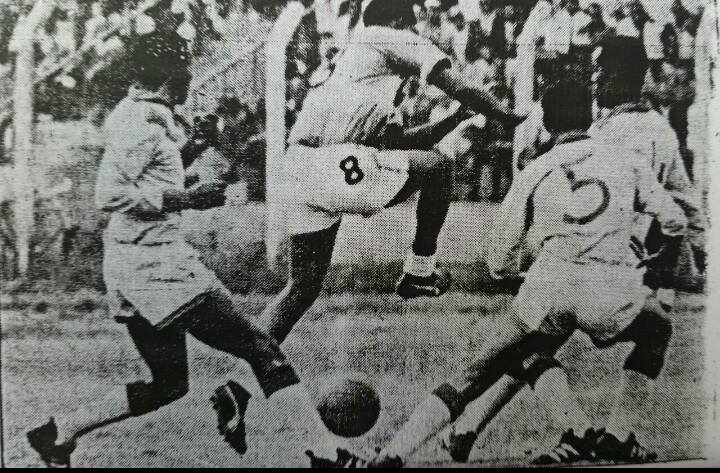 Joe Kadenge in action against St George of Ethiopia in the 1960s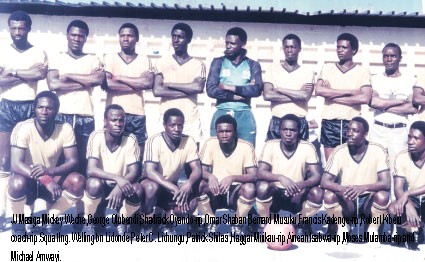 This is the 1983 squad that beat Admarc Tigers of Malawi to win the 1983 CECAFA club cup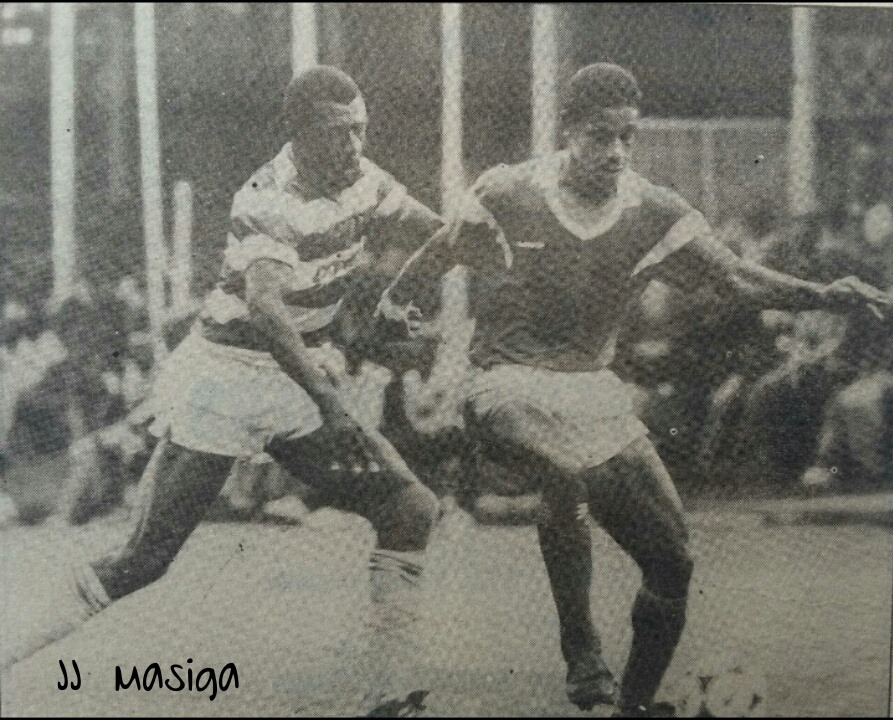 Joe Masiga in action against Al Ahly of Egypt at Bukhungu stadium in 1985. AFC won 2-1 after having lost 6-1 in Cairo.
Image courtesy of Joe Masiga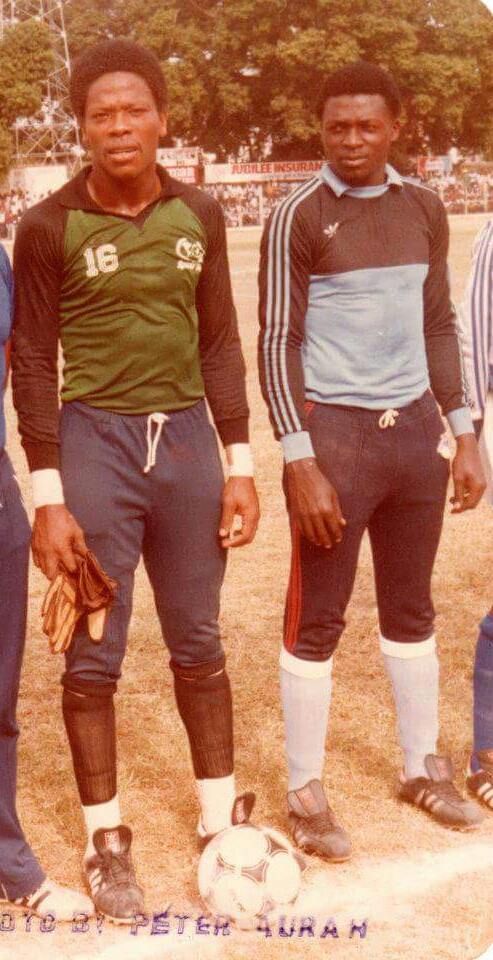 During this period, AFC had a very reliable goalkeeping cadre with Mahmoud Abbas and Omar Shaban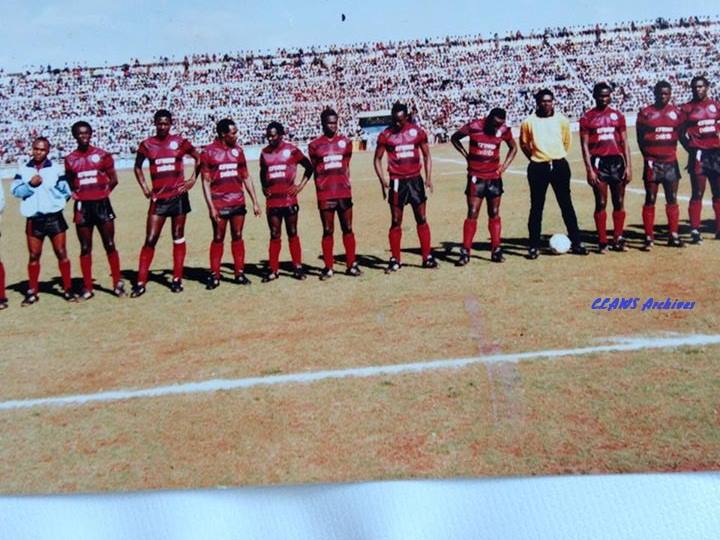 AFC Leopards before the 1988 encouunter with FC Kalamu of Zaire. Far left is John "Shoto" Lukoye, 3rd from right is Sammy Simiyu, Wilberfoce Mulamba, ??, Wycliffe Anyangu, John Okello Zangi, ??, Omar Shaban, ??, ??, Mickey Weche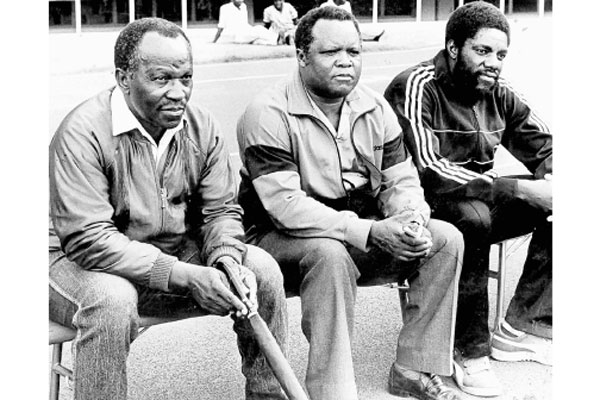 AFC Leopards played brilliant football under Ghanaian coach Charles Gyamfi (left) in 1988. That year AFC won the league unbeaten. Others in the picture are team manager Joe Kadenge and team Phsyio Dr. Dan Odipo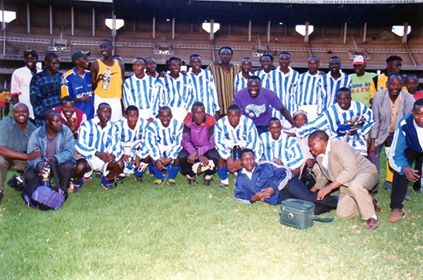 AFC Leopards in 1999
AFC Leopards photo-gallery for the 2000s

AFC players celebrate after scoring against Nairobi City stars in 2014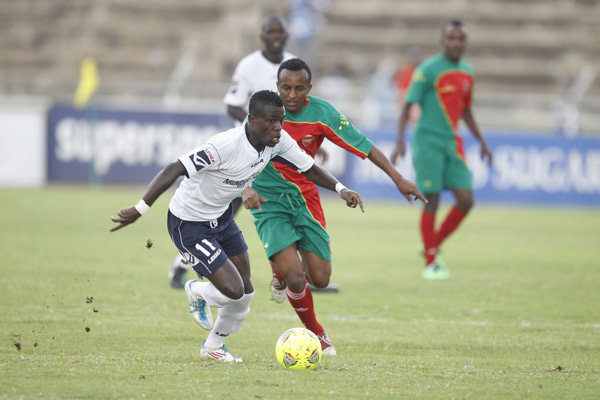 Paul Were was one of the most exciting players in the Kenyan scene in 2014. He is seen here taking on Defense Forces of Ethiopia in the CAF cup. AFC won 2-1 on aggregate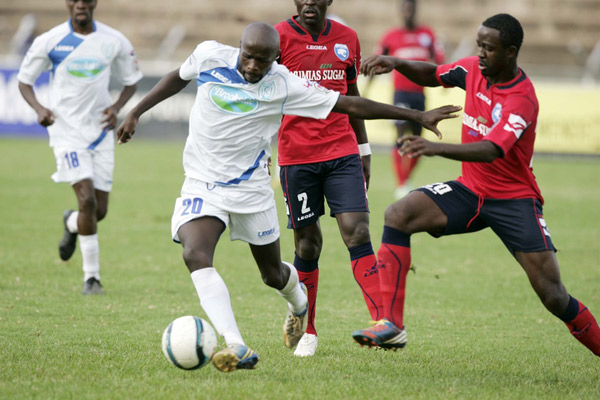 Jackson Saleh challenges Moses Arita of Thika United. Saleh was one of the most reliable defenders in 2014 and 2015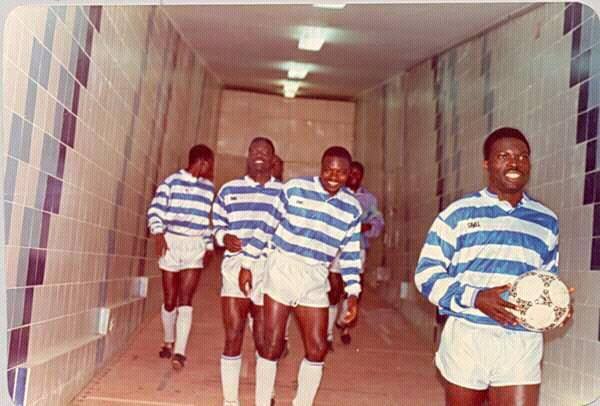 William Inganga, Reginald Asibwa, Patrick Masinde & Mike Obonyo at Cairo stadium prior to playing Al Ahly in 1992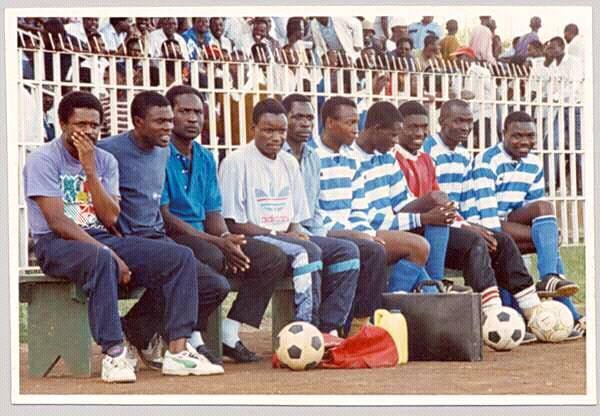 Former Malawi international Reuben Malola had a succesful stint as AFC coach. Next to him is Josphat Murila and Tony Lidonde, both Ingwe legends.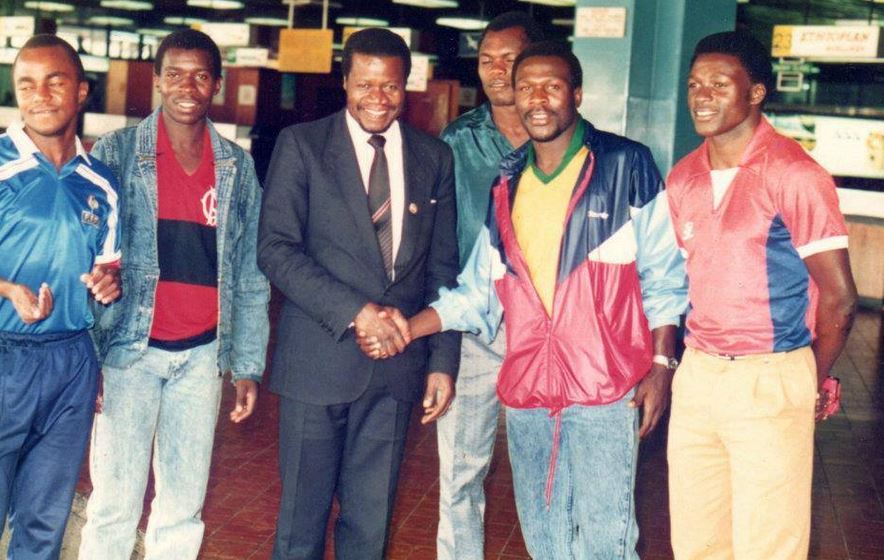 John Shoto Lukoye, Keffa Tasso, David Akoi, Mickey Weche, Omar Shaban are congratulated by Chairman Alfred Sambu at the airport after a succesful outing abroad.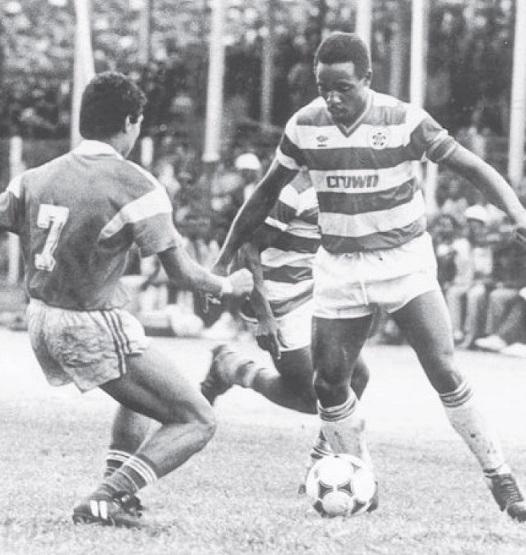 Mazy dribbler Wilberforce Mulamba takes on Al Ahly at Bukhungu stadium in 1987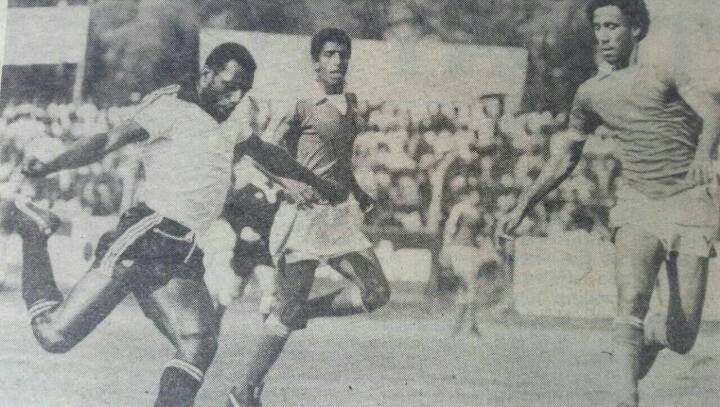 Joe Masiga takes on Al Ahly in 1981