In the sixties and seventies were years of great rivalries between several Kenyan teams mainly based on tribal affliations. These included Abaluhya, maragoli, Luo Union, Gor Mahia, Ramogi and Feisal. Fans of these teams were very passionate. The thought of a player crossing from one team to a rival team was unthinkable.
It was in this environment that Abaluhya football club was formed via the amalgamation of Marama, Samia United and Bunyore- all Nairobi-based clubs that were in Division 1 of the Kenya Nation Football League. Other lower division clubs such as Kisa, Tiriki, Bukusu Brotherhood, Busamia, Lurambi, Butsotso, Bushibungo and Eshirotsa were included in the amalgamation.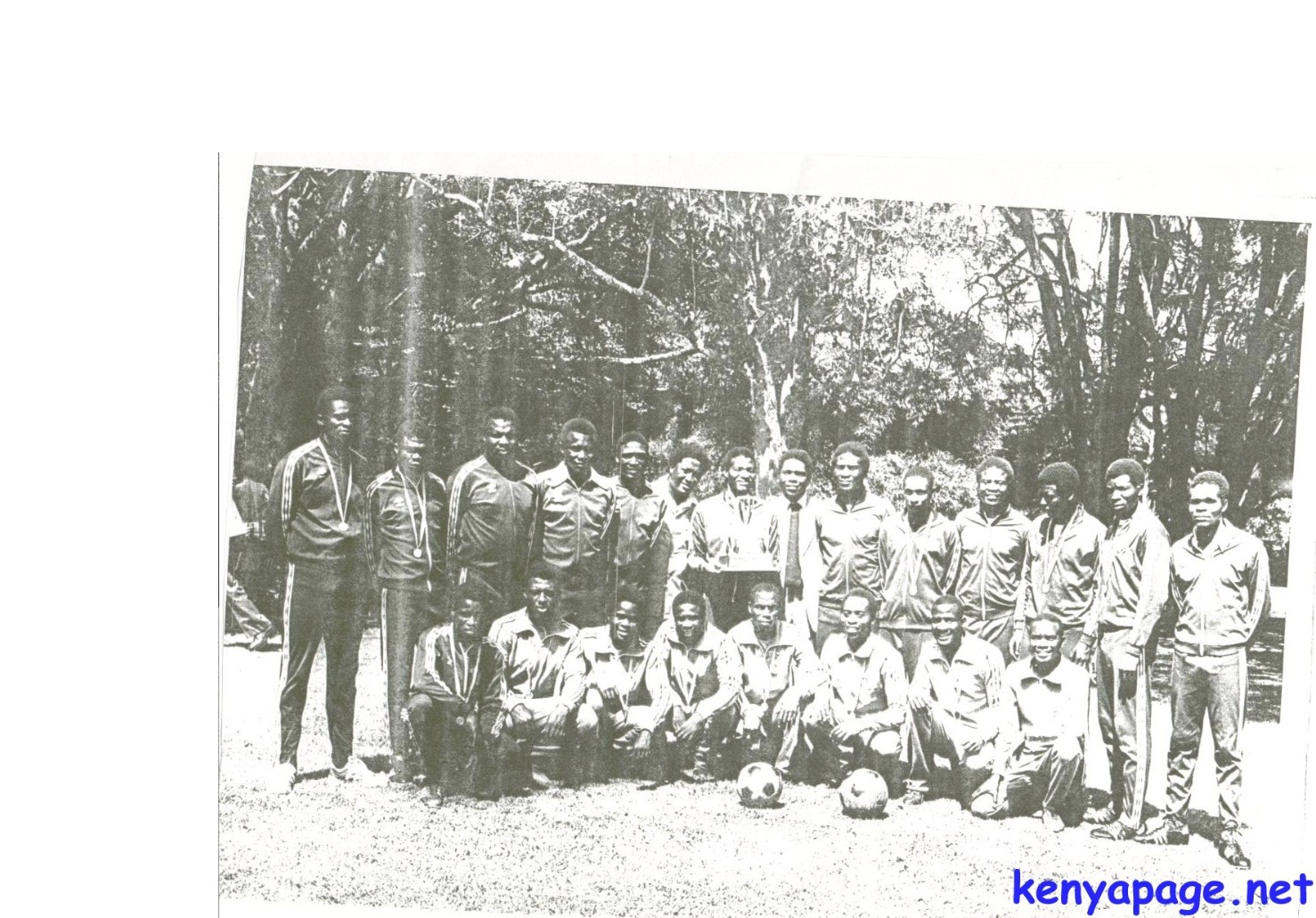 The first ever group photo of Abaluhya Football club taken in in 1964
Right from its formation in 1964 , Abaluhya immediately became one of
the top teams in Kenya and East Africa as a whole. They routinely drew capacity crowds to each of their league matches. This was the height of popularity of Kenyan football. They went on to win the League title in 1966, 67. Amongst the players in this early era were Elijah Lidonde who was also the coach, the legendary Joe Kadenge and Noah Wanyama.
In 1967, Abaluhya provided 9 players to the national team that won the inaugural East Africa challenge cup. The nine included Jonathan Niva, Joe Kadenge, Anthony Mukabwa, Charles Makunda and Daniel Anyanzwa. In 1968, the Kenya FA banned Abaluhya FC for refusing to honor an important match whose guest of honor was to be Sir, Stanley Rous, the then FIFA president.
Right winger Joe Kadenge was the most famous player of this era. He was a superb dribbler. He was often seen as a ball hog because he held the ball so often and passed only reluctantly. The phrase "Kadenge na Mpira" became famous back then because of how long he dominated the ball.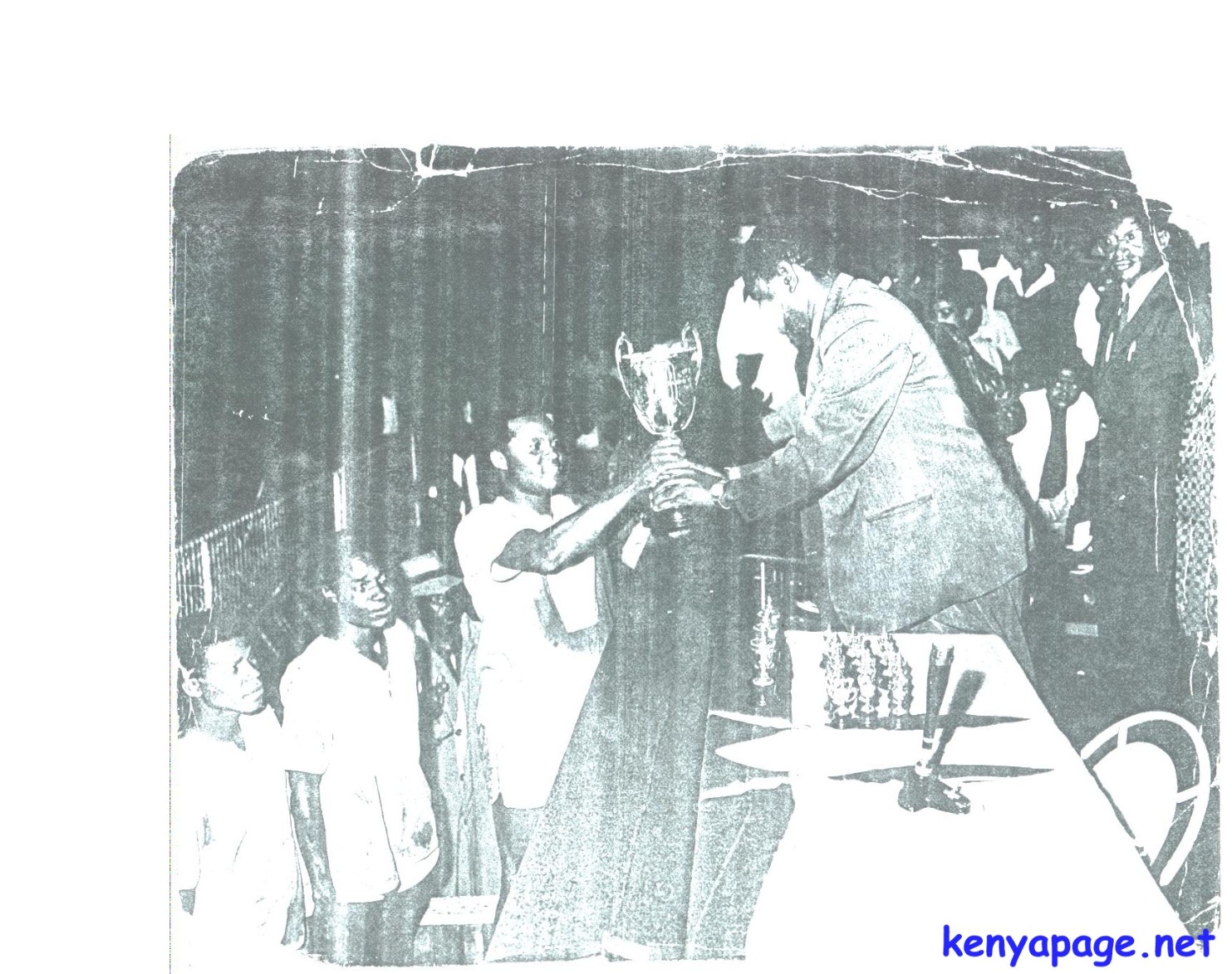 Joe Kadenge was the most famous of all Kenyan players in the 1960s
By the 1970s, AFC Leopards had grown significantly stronger. There was Livingstone Madegwa who in 1972 was voted one of the best players in Africa. There were other immensely talented players like Aggrey Lukoye who joined veterans like Niva. AFC Leopards won the league without loosing a match in 1973.
Jonathan Niva was Kenya's first overlapping full-back, an outstanding, even overbearing personality on the field. He dominated AFC Leopards on the pitch and off it. He brought much character-based baggage to both Leopards and Harambee Stars for which he also played and coached,
By the late seventies, the club had been futher strengthened with the arrival of such players as Joe Masiga, Abdul Barasa, and reliable keeper David Kefa. Masiga who at the time was a Medical student at the University of Nairobi, was also a member of Mean Machine rugby football club. In 1979, AFC Leopards won the first of their four dynastic cup wins in the East and Central Africa club cup. That year the tournament was held in Somalia. AFC then known as Abaluhya were parading new signings Josephat Murila and Paul Maungu from Abeingo. They beat hosts Horseed 2-1 in the semis before beating KCC of Uganda 1-0 thanks to a goal by Abdul Barasa who scored an amazing goal, curving the ball directly into the net from a corner.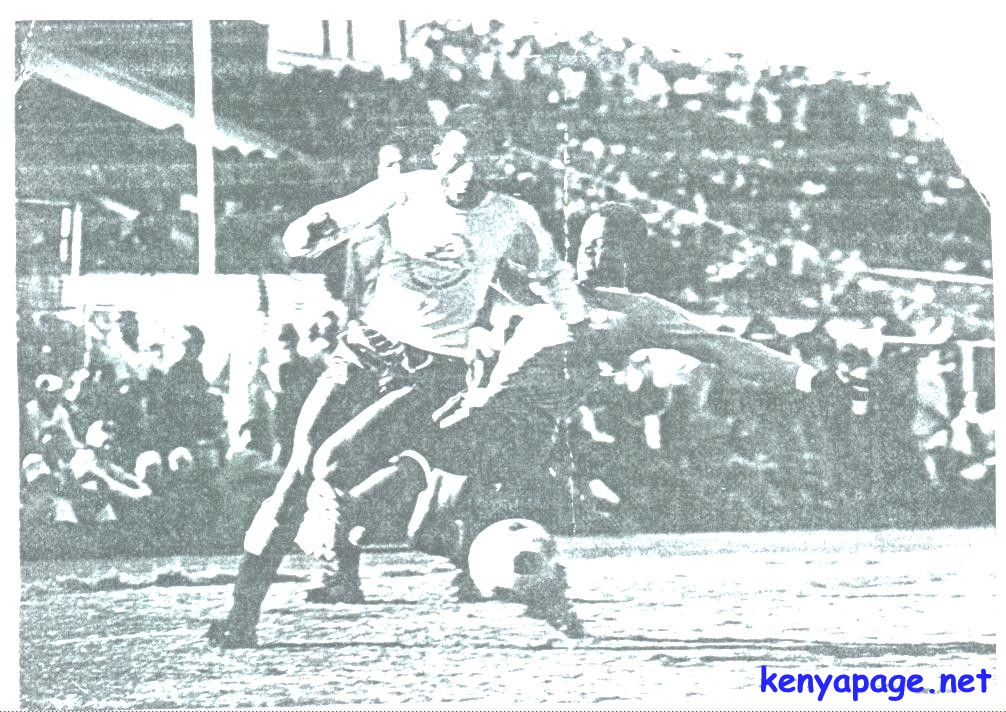 Joe Masiga's combination of strength and speed sent shivers through the spines of many opponents.