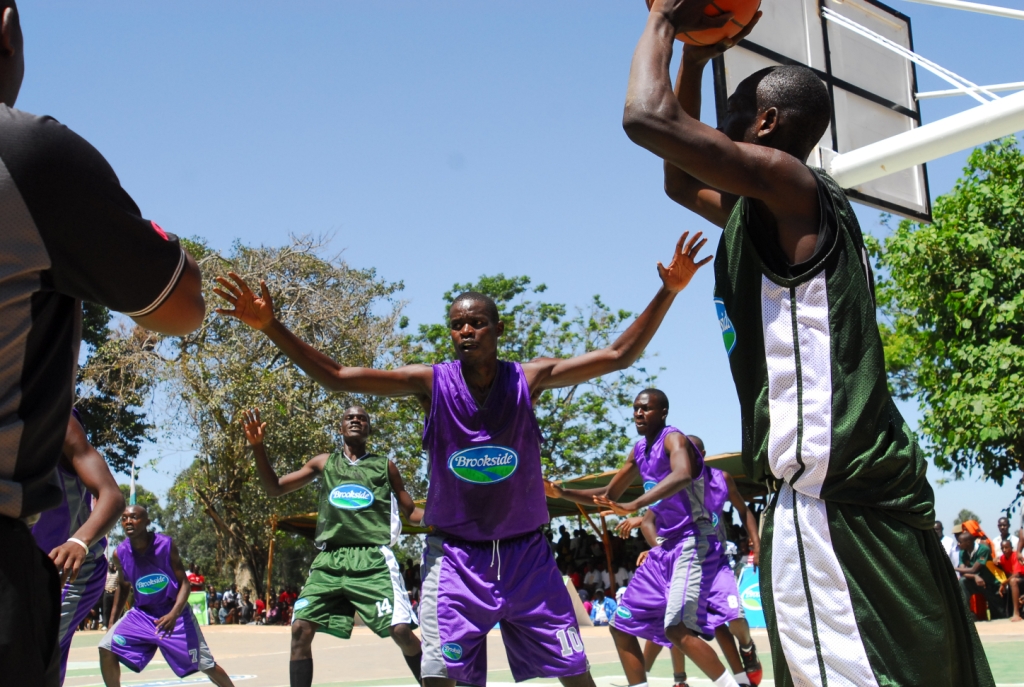 Over the past 10 years, Maseno Nyanza province has been a rich goldmine of basketball talent, sending an unprecedented number of basketball players to the United States on basketball scholarships.
The biggest beneficiaries of Maseno's talent pipeline has been Trevecaa Nazarene University in Tennessee. No less than six Maseno products were recruited by Trevecca to play basketball. They include Brian Oduor, Collins Onyando, Dennis Miruka, JP Nyadaro, Anthony Oduor and Oliver On'gara.
The explosive Brian Oduor went on to lead Trevecca Nazarene in scoring during the 2008-2009 season. He did this while achieving an incredible shooting percentage of 56.4%. thanks to his ability to drive and finish with dunks.
Collins Onyando wowed the crowds with his incredible shot blocking and rebounding ability. He was later named an NAIA All American.
Credit for Maseno's superb performance goes to Paul Otula. he started coaching at Maseno in 2002. Prior to his arrival, Maseno was a non factor in basketball. He went about building a succesful program by instilling fundamentals in players starting from form 1 and recruiting players who showed potential.
Maseno have been national schools champions 4 times in the years between 2002 and 2010. They won in 2002, 2005, 2007 and 2010. They also finished runners up multiple times.In 2003 Maseno school team won the Engen Africa Youth Challenge Cup in Durban , beating the South Africa U18 team 71-55 in the final.  It is an impressive record that puts Maseno up there with other sporting dynasties like Kakamega High in football and St Marys in rugby.